Next up is the Fall Final on the Neuse River December 3rd at Lawsons Creek Park!
Jim Hipkiss – Dennis Boykin win the Fall Points on the Neuse River and will fish the Final FREE PLUS receive a $100 Lews Strike/King Card PLUS a $75 check!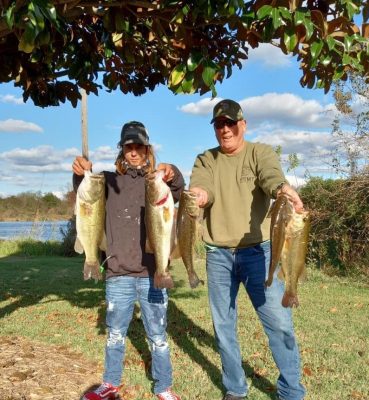 Christopher Campbell – Zach Simmons take 1st Place with 5 bass weighing 20.88 lbs!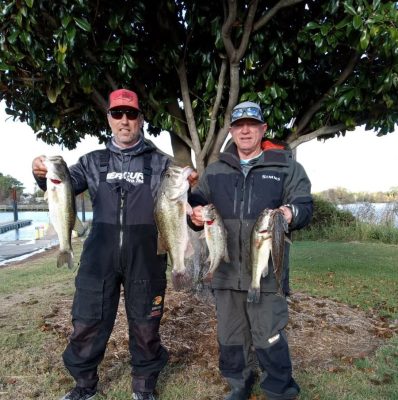 Jeff Farmer – Robert Ramsey 2nd with 16.55 lbs!
| | | | | |
| --- | --- | --- | --- | --- |
| Team | BF | Weight | Winnings | Points |
| Christopher Campbell – Zach Simmons | 6.32 | 20.88 | $449.00 | 110 |
| Jeff Farmer – Robert Ramsey | 6.38 | 16.55 | $226.00 | 109 |
| Jim Hipkiss – Dennis Boykin | 4.41 | 13.97 | | 108 |
| Ronald Jones – Jason Messner | 0.00 | 8.32 | | 107 |
| Courtland Williams – David Grantham | 0.00 | 6.65 | | 106 |
| Robert Monroe – Billy Mayo | 2.62 | 6.13 | | 105 |
| Tony Crabb – Dan Keating | 0.00 | 3.14 | | 104 |
| Eddie Smith | 0.00 | 0.00 | | 94 |
| Total Entrys | | | $640.00 | |
| BONUS $ | | | $185.00 | |
| Total Paid At Ramp | | | $675.00 | |
| Neuse River 2022 Fall Final Fund | | | $115.00 | |
| 2023 CATT Championship Fund | | | $25.00 | |
| Neuse River Point Champs | | | $75.00 | |
| 2022 Neuse River Fall Final Fund | | | $465.00 | |