The Fall schedule will be posted soon! Thanks for fishing with us!
Jeremy Miller & Bubba Barnett take 1st Place with 5 bass weighing 14.37 lbs and take home $2,260.00!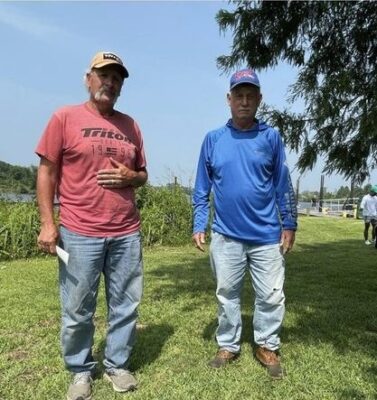 Jim Hipkiss & Dennis Boykin 2nd Place with 12.27 lbs!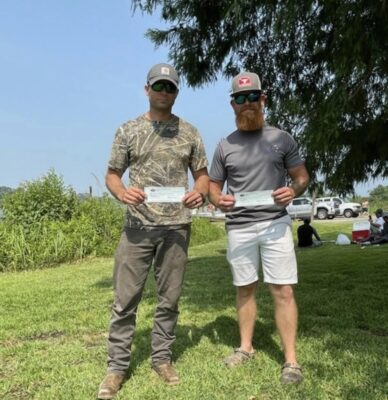 Jordan Tilton & Zach Gullbronson 3rd with 11.71 lbs!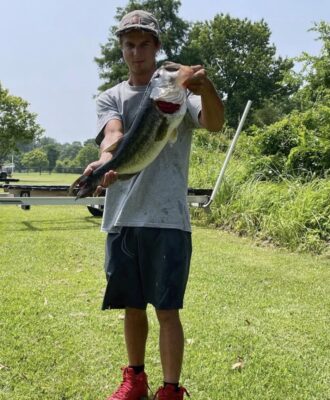 Christopher Campbell & Zach Simmons 4th and the BF at 6.00 lbs!
| | | | |
| --- | --- | --- | --- |
| Team | BF | Weight | Winnings |
| Jeremy Miller Bubba Barnett | 4.06 | 14.37 | $2,260.00 |
| Jim Hipkiss Dennis Boykin | 3.56 | 12.27 | $1,150.00 |
| Jordan Tilton Zach Gullbronson | 4.14 | 11.71 | $566.00 |
| Christopher Campbell Zach Simmons | 6.00 | 11.47 | $354.00 |
| Jacob Brown Josh Brown | 0.00 | 11.41 | |
| Jason Nelson Zach Wallace | 3.88 | 10.76 | |
| Jason Pittman Jeremy Hodge | 3.53 | 10.54 | |
| Brody Brown Russell Brown | 0.00 | 9.87 | |
| Al Kennedy Justin Kennedy | 3.84 | 9.06 | |
| Tom Warner | 0.00 | 9.02 | |
| Van Bibbs Eddie Mazingo | 0.00 | 8.13 | |
| Wayne Stallings Justing Everett | 2.29 | 7.91 | |
| Brian Bell Parker Mills | 0.00 | 6.75 | |
| Robert Monroe | 0.00 | 4.91 | |
| Brandon Carter | 0.00 | 4.73 | |
| David Grantham Courtland Williams | 0.00 | 4.71 | |
| Dave Bell Brian Link | 0.00 | 2.21 | |
| Tony Crabb | 0.00 | 0.00 | |
| Ryan Killinger Dickie Killinger | 0.00 | 0.00 | |
| Zeb West | 0.00 | 0.00 | |
| Eric Brown | 0.00 | 0.00 | |
| Darrek Brown Brandon Mohiser | 0.00 | 0.00 | |
| Austin King Cody Aman | 0.00 | 0.00 | |