The Lake Norman CATT Trail is sponsored by Goodwill Industries of Northwest North Carolina! We will be awarding cash to the highest places teams with a Veteran as a member at the conclusion of the trail! Check out the info on the Lake Norman Division Page! #Goodwillnwnc

Also the Gerry Wood Auto Group! Check out what they in stock!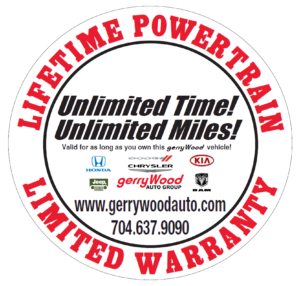 We had 15 teams join us Saturday! The next Norman CATT is May 26 at Pinnacle! The Entry fee is only $50 for the Norman Spring Trail!
Jeff & Carroll Queen laid down the law this past Saturday at Lake Norman with 5 bass weighing 20.29 lbs! They took home the BONUS $ along with 1st Place PLUS the BF cash! All total Jeff & Carroll pocketed $620.00!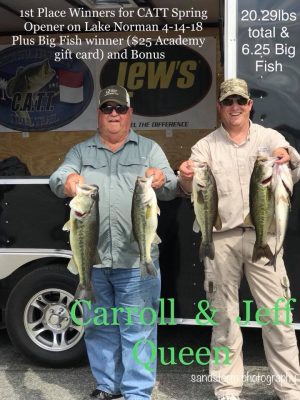 Carroll & Jeff also earned an Academy Gift Card!

2nd went to Chris Brown with 5 bass weighing 13.48 lbs and Chris earned $175.00!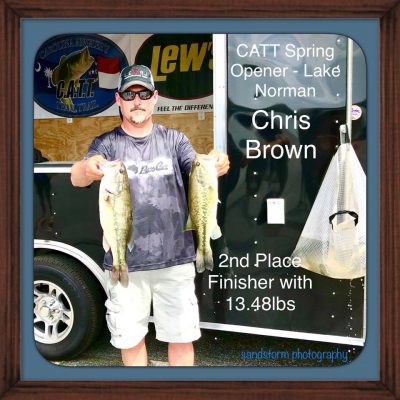 Matt Stout took 3rd with 13.08 worth $75.00!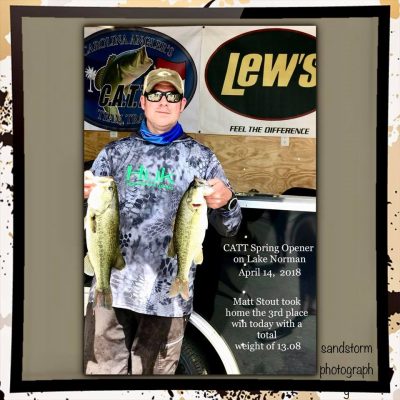 | | | | | |
| --- | --- | --- | --- | --- |
|   | Big | Total | Total |   |
| 15 Teams | Fish | Weight | Winnings | Points |
| Jeff & Carroll Queen  Bonus $ & BF | 6.25 | 20.29 | $620.00 | 110 |
| Chris Brown | 3.61 | 13.48 | $175.00 | 109 |
| Matt Stout | 0.00 | 13.08 | $75.00 | 108 |
| Scott hamrick – Roger Hoover | 3.24 | 11.96 | | 107 |
| Rob Middleton – Chad Midkiff | 2.88 | 11.75 | | 106 |
| Steve Addington | 3.01 | 11.22 | | 105 |
| Allen & Noah Eaker | 3.01 | 11.15 | | 104 |
| Nick Miller – Brandon Brickweg | 0.00 | 11.07 | | 103 |
| John Miller | 0.00 | 11.01 | | 102 |
| Tom Laicher – Branson Brickweg | 0.00 | 10.97 | | 101 |
| Gene & Joshua Hall | 3.73 | 9.82 | | 100 |
| Keith Westrick – Bobby Williams | 0.00 | 8.90 | | 99 |
| Shane Sharpe – Dennis Sharpe | 0.00 | 7.94 | | 98 |
| Kevin Strobel – Jeff Good | 1.80 | 7.39 | | 97 |
| Matt McBee | 0.00 | 0.00 | | 96 |
| Total Entrys |   |   | $750.00 | |
| BONUS $ |   |   | $220.00 | |
| Total Paid At Ramp |   |   | $870.00 | |
| Norman Spring 2018 Final Fund |   |   | $125.00 | |
| 2018 CATT Championship Fund |   |   | $0.00 | |
|   |   |   |   | |
| 2018 Norman Spring Final Fund Total |   |   | $125.00 | |
| 2018  CATT Championship Fund Total |   |   | $4,075.00 | |