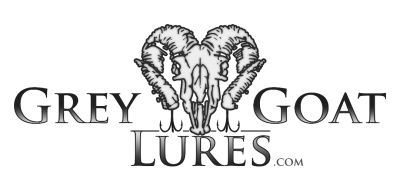 Check out the products Grey Goat Lures Offers! Click on the logo to visit their Website!
We had a great weekend at Lake Anna, VA!  Handed out over $2000 in checks, and awards for the season! 
The Lake Anna Fall Final Champs are John Doyle- Taylor Mcain, 1st place BF and Side Pot!  $1,770.00 ! They also received a Lews Baitcast Reel!
Then to Wayne Dorman and Josh Hall on 2nd place and 2nd place BF.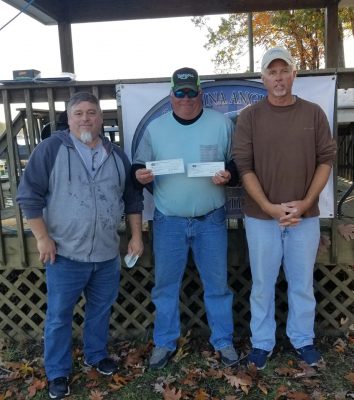 Brian Conners – Scott Conners congratulations on your Fall Season Points Championship.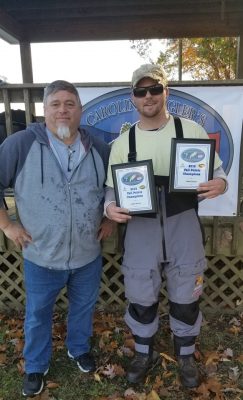 This concluded the inaugural Lake Anna CATT season.
I want to thank everyone who participated, especially to the staff at Sturgeon Creek Marina for there support, assistance and providing a great place to hold these events at.
Next year, going to bigger. We will do this in the spring, giving more area anglers a chance to join us at the 2020 CATT Championship on Kerr Lake in June of 2020. $10,000.00 1st Pace! The past 2 years 1st has taken hone $25,000.00 at the CATT Championship!
Follow the link to see our schedule, CATT information, and more on the BIG Dance next June.
| | | | |
| --- | --- | --- | --- |
| 10 Teams | BF | Weight | Winnings |
| John Doyle – Taylor Mcain | 5.23 | 13.09 | $1,770.00 |
| Wayne Dorman – Josh Hall | 4.35 | 12.91 | $530.00 |
| Matt Martin – Larry Blanks | 0.00 | 11.16 | |
| Will Vickery – Dee Kidd | 0.00 | 10.62 | |
| Gene Hall – Jason Hall | 3.59 | 10.43 | |
| James Graves – Travis Lugar | 0.00 | 10.20 | |
| Mike Perkins – John James | 0.00 | 9.51 | |
| Steve Rose – Mark Mitchell | 0.00 | 9.41 | |
| Brian Connors – Scott Connors | 0.00 | 6.43 | |
| Spencer Humphreys – Trey Humphreys | 0.00 | 0.00 | |
| Total Entrys | | | $1,080.00 |
| BONUS $ | | | $200.00 |
| 2019 Anna Fall Final Fund | | | $900.00 |
| Total Paid At Ramp | | | $2,300.00 |
| Total Paid 2019 Fall Anna | | | $6,105.00 |