Guys, what a year we had! We paid back almost $40,000.00 just at the Old North Trail! Add in the other CATT events close to you (Kerr Trail & CATT Championship) and CATT paid back $128,539.00 just in your area!!  Guys, that HUGE $$$$!!! After the Championship we heard from a lot of anglers who are joining us next year…2019 looks to be even bigger! Thanks for fishing CATT! We've already started the process of bringing the 2019 CATT Championship back to Kerr! Keep checking the website! #bestpaybackinthecarolinas
Ben Cannon and Chad Craven took home the big prize at the Old North Final with 5 bass weighing 25.69 lbs! They earned a total of $3,670.00!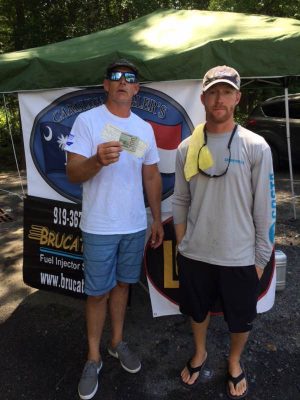 Thomas Sheffer and Craig Leff took 2nd with 5 bass weighing 24.94 lbs and collected $2,165.00!!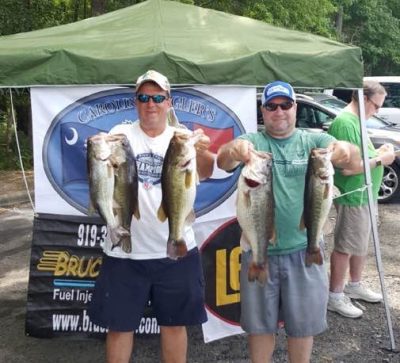 Berry Spell & Doug Stallings weighed the 1st Lews BF at 7.58 lbs! They took home a total of $760.00 PLUS a Lews Mach Speed Spool Baitcast Reel!
Barry & Doug also took home an Academy Sports Gift Card!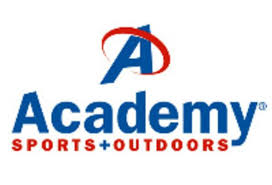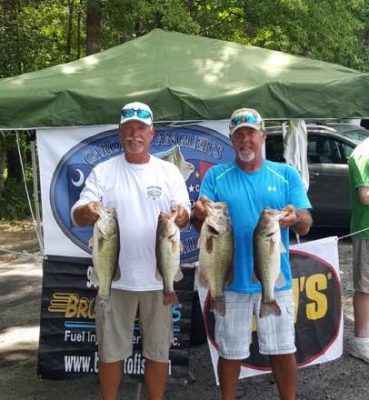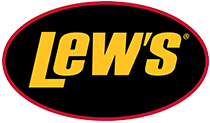 Justin Rhew & Roger Clary weighed in the 2nd Lews BF at 7.37 lbs! They took home $110.00 PLUS a Lews Mach Speed Stick!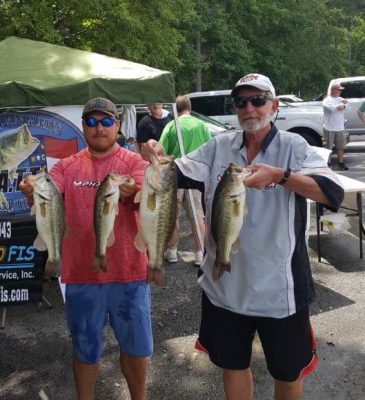 | | | | |
| --- | --- | --- | --- |
| | Big | Total | Total |
| 37 Teams | Fish | Weight | Winnings |
| Ben Cannon&Chad Craven | 5.63 | 25.69 | $3,670.00 |
| Thomas Sheffer&Craig Leff | 6.88 | 24.94 | $2,165.00 |
| Steve Lasher | 6.57 | 21.44 | $1,180.00 |
| Tim Penhollow&KC Choosakul | 5.90 | 20.97 | $775.00 |
| Doug Stallings&Berry Spell     1st Lews BF | 7.58 | 20.79 | $760.00 |
| Ashley Ivey&Jesse Wise | 4.64 | 20.61 | $400.00 |
| Johnny Wilder&Mike Harris | 6.19 | 20.19 | $250.00 |
| John McCleland&Eric Schell | 7.30 | 20.01 | |
| Scott Smith&Lee Williams | 6.90 | 19.98 | |
| Jaime Fajardo&Josh Hooks | 5.19 | 19.62 | |
| Justin Rhew&Roger Clary     2nd Lews BF | 7.37 | 19.36 | $110.00 |
| Billy Bledsoe&Brian McDonald | 4.70 | 17.56 | |
| Elton Clements&Rick Clements | 0.00 | 17.42 | |
| Cody Aman&Colin Ford | 6.32 | 17.30 | |
| Matt Dean&Bobby Houser | 0.00 | 17.11 | |
| Seth Ellis&Jamey Caldwell | 0.00 | 16.24 | |
| Mike Hair&Ronnie Hatem | 4.80 | 15.79 | |
| Bryson Peed&Jonathan Jones | 4.24 | 14.86 | |
| Scott Woodson&Todd Staker | 0.00 | 11.11 | |
| Rich Szczerbala&Walt Gulledge | 4.64 | 10.34 | |
| Dennis Allen&Keith Allen | 0.00 | 9.93 | |
| Hal Blackwelder&David Wilson | 0.00 | 8.33 | |
| Johnny Howard&WIlliam Howard | 0.00 | 8.14 | |
| Rick Dunstan&Josh Huff | 0.00 | 7.75 | |
| Terry Amen&BryceOwen | 0.00 | 6.55 | |
| Mark Young&Jordan Young | 4.79 | 5.98 | |
| David Huffine&Chris Huffine | 0.00 | 5.66 | |
| James Davis&Delores Davis | 0.00 | | |
| Doug Parker | 0.00 | | |
| Clay Ausley&Ken McNeil | 0.00 | | |
| Todd Sumner&Keith Harrison | 0.00 | | |
| Andy Williams&HunterWilliams | 0.00 | | |
| Vern Fleming&Glenn Long | 0.00 | | |
| Britten OQuinn&Jason Suggs | 0.00 | | |
| Bobby Matthews | 0.00 | | |
| Mark Lowe&Cliff Swann | 0.00 | | |
| Bill Goodrich&Leigh Ann Clegg | 0.00 | | |
| Total Entrys | | | $5,760.00 |
| BONUS $ | | | $1,215.00 |
| 2018 Old North Spring Final Fund | | | $2,355.00 |
| Total Paid At Ramp | | | $9,710.00 |
| Total Paid 2018 Spring Old North | | | $39,475.00 |