Next Old North CATT Qualifier is March 27 at Falls Lake launching from Ledge Rock!
Great crowd guys with a HUGE payback! We usually get bigger crowds as the season progresses! Thanks for fishing with us!
Bryan Fritz & Bo Adams dropped the hammer Saturday with 5 bass weighing a whopping 34.76 lbs! They also weighed in the 1st BF with a 8.98 lb HAWG! Kick in the Phoenix First Flight $500 award and they took home $3,456.00! That comes out to $100 per pound of bass they weighed in! Keep in mind we ONLY had 39 teams! Can't beat the CATT payback!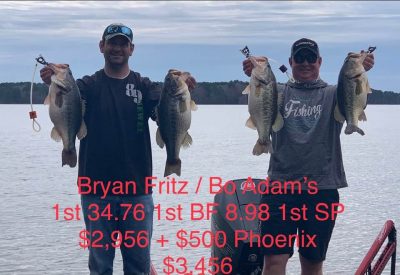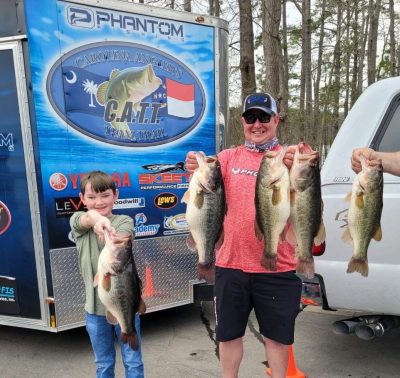 James Blankenship & Johnathan Phillips 2nd with 5 bass weighing 26.12 lbs!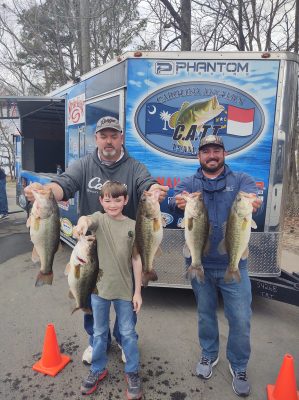 Chuck Bolton & Ricky Parker 3rd with 25.26 lbs!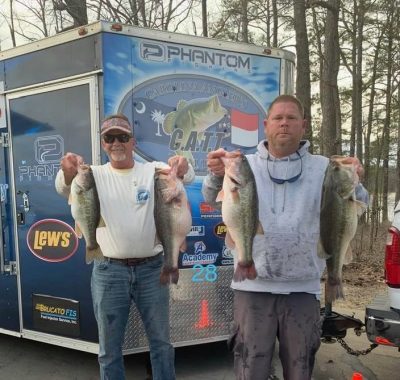 Will Howard & Bryce McLenney with the 2nd BF at 8.67 lbs!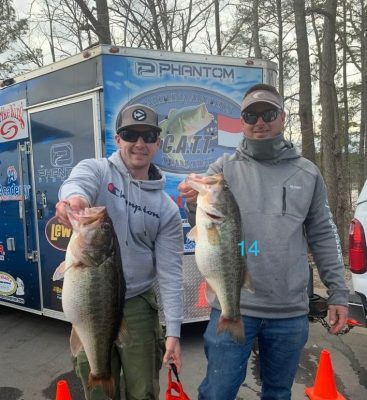 Use PHANTOMCATT 15 at check out guys and earn 15% off your order!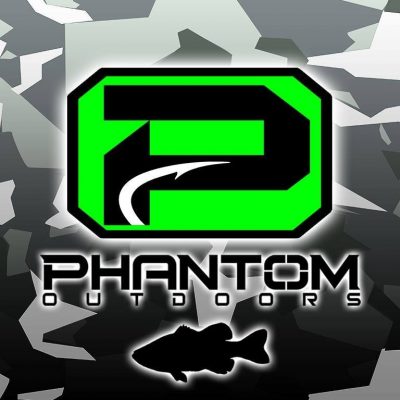 Check out all the big bass weighed in at Jordan!!
| | | | | |
| --- | --- | --- | --- | --- |
| 39 Teams | BF | Weight | Winnings | Points |
| Bo Adams / Bryan Fritz | 8.98 | 34.76 | $3,456.00 | 110 |
| Johnathan Phillips / James Blankinship | 6.76 | 26.12 | $1,530.00 | 109 |
| Chuck Bolton / Ricky Parker | 7.75 | 25.26 | $830.00 | 108 |
| Tommy Marrow / Dennis Reedy | 7.40 | 23.81 | $450.00 | 107 |
| Dane Butler / Derick Wright | 5.56 | 20.63 | $300.00 | 106 |
| Bryce McLenney / Will Howard | 8.67 | 20.21 | $354.00 | 105 |
| Matthew Jones / Sonny Tindal | 0.00 | 15.75 | $200.00 | 104 |
| Glenn Elliott / Stump Bledsoe | 4.92 | 14.55 | | 103 |
| Dennis Allen / Daltin Allen | 7.40 | 14.51 | | 102 |
| Johnny Wilder / Mike Harris | 4.34 | 14.32 | | 101 |
| Todd Sumner / Mike Dinterman | 3.62 | 13.89 | | 100 |
| David Farmer / Matt Deese | 5.00 | 13.86 | | 99 |
| Rick Dunstan / Josh Huff | 4.37 | 13.86 | | 98 |
| Dean Myslinski / DJ Myslinski | 0.00 | 13.01 | | 97 |
| Clay Ausley / Randy Parker | 3.46 | 12.32 | | 96 |
| Ronnie Britt / Dillon Britt | 4.24 | 11.61 | | 95 |
| Johnny Howard / William Howard | 5.28 | 11.31 | | 94 |
| Stanton McDuffie / Wyatt Kimmi | 3.82 | 11.19 | | 93 |
| Steve Michales / Kenneth Ragland | 4.36 | 10.27 | | 92 |
| Gary Johnson / Chris Inscoe | 0.00 | 9.49 | | 91 |
| Troy Searcy / Mark Lowe | 6.24 | 9.10 | | 90 |
| Nate Arrington / Dustin Hess | 0.00 | 9.01 | | 89 |
| Craig Leff / Thomas Sheffer | 6.43 | 9.00 | | 88 |
| Terry Amen / Casey Johnson | 5.50 | 8.78 | | 87 |
| Josh Whitford / Tyler Ivy | 0.00 | 8.31 | | 86 |
| Greg Lahr / Jackson Lahr | 4.76 | 8.21 | | 85 |
| Tim Goad / Mark Williams | 0.00 | 7.66 | | 84 |
| Brandon Taylor / David Pearce | 6.77 | 6.77 | | 83 |
| Jeff Brown / Ron Johnson | 3.87 | 6.22 | | 82 |
| Blaine Brogden / Tyler Dunn | 0.00 | 5.78 | | 81 |
| Rich Z / Jamie Olive | 0.00 | 5.62 | | 80 |
| Tim Parker | 3.73 | 5.37 | | 79 |
| Treverr Holmon | 4.61 | 4.61 | | 78 |
| John McLelland / Eric Schell | 0.00 | 1.58 | | 77 |
| Brad McLaurin / Mike Marchant | 0.00 | 0.00 | | 67 |
| Jordan & Mark Young | 0.00 | 0.00 | | 67 |
| Lynn Fox / Jeff Hogges | 0.00 | 0.00 | | 67 |
| Matt Dean / Brice Pederson | 0.00 | 0.00 | | 67 |
| Eric Galasso / Scooter Lilley | 0.00 | 0.00 | | 67 |
| Total Entrys | | | $6,080.00 | |
| BONUS $ | | | $1,450.00 | |
| Total Paid At Ramp | | | $6,620.00 | |
| Old North 2021 Spring Final Fund | | | $710.00 | |
| 2021 CATT Championship Fund | | | $50.00 | |
| 2021 Old North Spring Final Fund Total | | | $1,150.00 | |
| 2021 CATT Championship Fund Total | | | $1,765.00 | |