Next up is the last 2023 Spring CATT Old North Qualifier at Falls Lake June 3rd! If you need 1 more Qualifier to make your 4 Qualifiers to be eligible to enter the Old North Final June 3rd at Falls is your last chance!
Old North Spring Final $8,000 1st Place GUARANTEED!
Must enter 4 Old North Spring Qualifiers to be eligible to enter the Old North Spring Final! To view the Old North Points go to the Old North Division page and scroll down to the bottom of the Division page!
We are a few days away from the 2023 CATT Academy Championship on Kerr Lake May 20-21! $10,000 GUARANTEED to 1st Place but your winnings can be a lot more! 2020 Winners took home $24,000.00! 2021 Winners took home $17,00.00! 2022 Winners took home $29,000.00! Tap on the link to view details!
2023 CATT Academy Championship – Carolina Anglers Team Trail (cattteamtrail.com)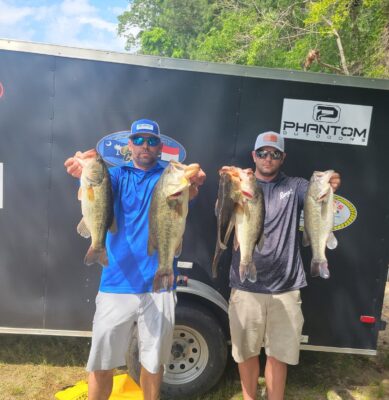 Chad Fara & Steven Lasher win the Old North Jordan Lake Qualifier with 5 bass weighing 21.45 lbs! They took home $2,310.00!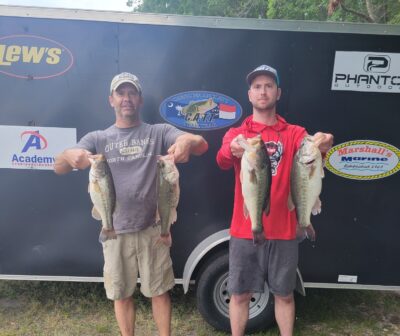 Richard & Alec Lower 2nd with 19.36 lbs!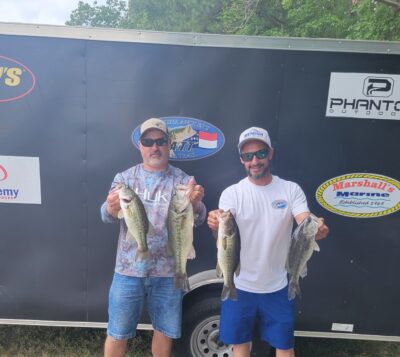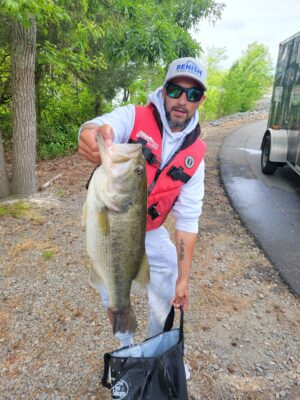 Lucas Lobaugh & Jeremy Moody 3rd with 18.42 lbs!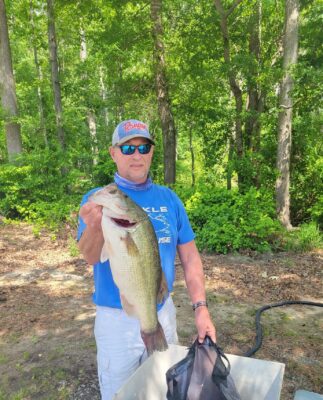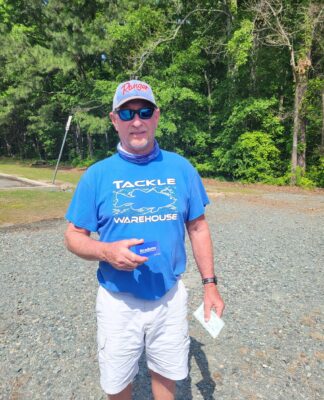 Dennis Reedy & Scott Smith 4th with 17.96 lbs and the 1st Academy BF at 7.25 lbs!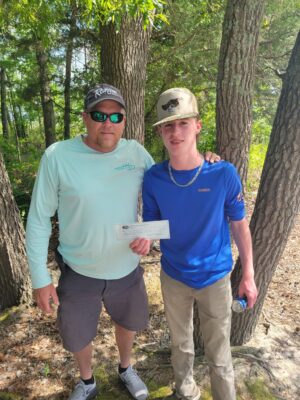 Mike Marchant and Braxton Marchant 5th with 16.76 lbs!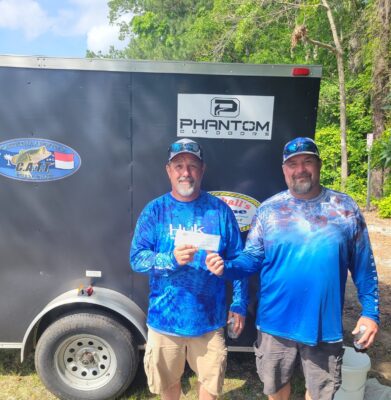 Keith Johnson & Jason Bowman 6th with 15.37 lbs!
| | | | | |
| --- | --- | --- | --- | --- |
| Team | BF | Weight | Winnings | Points |
| Chad Fara – Steven Lasher | 6.22 | 21.45 | $2,310.00 | 110 |
| Alec Lower – Richard Lower | 5.01 | 19.36 | $750.00 | 109 |
| Lucas Lobaugh – Jeremy Moody | 7.16 | 18.52 | $1,108.00 | 108 |
| Dennis Reedy – Scott Smith | 7.25 | 17.96 | $842.00 | 107 |
| Mike Marchant – Bradley McLaurin | 5.86 | 16.76 | $250.00 | 106 |
| Keith Johnson – Jason Bowman | 0.00 | 15.37 | $175.00 | 105 |
| Daniel Dix – Andrew Stegal | 0.00 | 14.94 | $150.00 | 104 |
| Rickey Parker – Brett Winborn | 0.00 | 14.92 | | 103 |
| Clay Ausley-  Ken McNeil | 0.00 | 14.48 | | 102 |
| Rick Dunstan – Mike Ferrell | 0.00 | 13.99 | | 101 |
| Jerry Marshburn – Chuck Byrd | 0.00 | 13.71 | | 100 |
| Josh Hooks – Zach Holland | 0.00 | 13.43 | | 99 |
| Mark Williams – Tim Goad | 0.00 | 12.41 | | 98 |
| David Hall – Dane Sallinger | 0.00 | 12.22 | | 97 |
| Terry Amen – Casey Johnson | 0.00 | 11.17 | | 96 |
| Matthew Jones – Sonny Tindal | 4.09 | 11.10 | | 95 |
| David Walton – Justin Young | 0.00 | 11.09 | | 94 |
| Mike & Jonathan Rhew | 5.04 | 11.04 | | 93 |
| Joe Osborne – John Piltcher | 0.00 | 9.68 | | 92 |
| Tony Fofi – Mark Mohler | 0.00 | 8.98 | | 91 |
| Eric Schell – Todd Smith | 0.00 | 8.08 | | 90 |
| Mark Herndon – David Bullett | 0.00 | 7.57 | | 89 |
| Matt Deese – Will White | 0.00 | 6.98 | | 88 |
| Thomas Sheffer – Craig Leff | 0.00 | 6.59 | | 87 |
| Bud Whitt – Brian Robinson | 0.00 | 4.83 | | 86 |
| Roby Wyatt – Mike Prytula | 0.00 | 3.87 | | 85 |
| Jeff Beasley – Park Beasley | 0.00 | 2.29 | | 84 |
| Scott Woodson – Todd Staker | 0.00 | 0.00 | | 74 |
| Johnny Howard – William Howard | 0.00 | 0.00 | | 74 |
| Calton Hall – Jason Suggs | 0.00 | 0.00 | | 74 |
| Scott Woodson – Todd Staker | 0.00 | 0.00 | | 74 |
| James Wall – Michael Alverson | 0.00 | 0.00 | | 74 |
| Johnny Wilder – Michael Harris | 0.00 | 0.00 | | 74 |
| Owen Pinhollow – Tyler Goss | 0.00 | 0.00 | | 74 |
| Todd Sumner – Rich Z | 0.00 | 0.00 | | 74 |
| Dennis Allen – Keith Allen | 0.00 | 0.00 | | 74 |
| Chad Craven – Ben Cannon | 0.00 | 0.00 | | 74 |
| Tony Stanley – Chase Stanley | 0.00 | 0.00 | | 74 |
| Total Entrys | | | $5,040.00 | |
| BONUS $ | | | $1,500.00 | |
| Total Paid At Ramp | | | $5,585.00 | |
| Old North 2023 Spring Final Fund | | | $800.00 | |
| CATT | | | $50.00 | |
| 2023 CATT Championship Fund | | | $50.00 | |
| 2023 Old North Spring Final Fund Total | | | $5,520.00 | |