Next Old North is at Fall March 23 launching for Ledgerock! We'll have the weigh in trailer at the rest!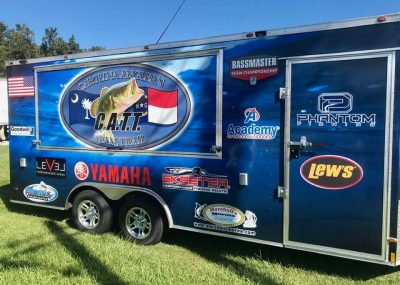 Old North Membership – $35 Per Person
CATT Old North Entry- $160 Entry $170 at Ramp
Final – $160 Entry $170 at Ramp
Final $5,000 1st Place GUARANTEED!
Must Enter 3 Old North Qualifiers to be eligible to enter the Old North Final
Fishing solo or with a sub counts toward a Teams Final Qualification 
Blastoff Position is Determined By Order Of Payment
Teams May Use a Sub
You may fish solo and you can Qualify solo for the Old North Final.
It was one of those days…high , muddy water and cold water temps make for a really tough day of fishing! It was so tough we missed getting a picture of 1st place as we thought someone would weigh in a better bag! But Todd Staker & Scott Woodson weighed the only limit and took 1st Place with 14.62 lbs! They took home a total of $2,719.00 with ONLY 38 teams entered! That's why CATT features the best payback in the Carolinas!
2nd Place went to Jay Fuhr & Tim Wiltfong with 11.19 lbs and they took home $1,320.00!
Dennis Reedy & Tommy Marrow claimed 3rd with 10.48 lbs and collected $695.00!
Check out the rest of the money winners and make plans to join us! Remember you can qualify for the 2019 CATT Championship on Kerr June 1-2  $10,000 1st Place!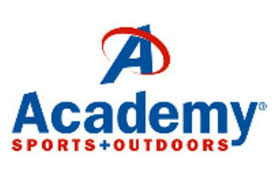 2019 Academy Sports CATT Championship June 1-2 Kerr Lake!
$10,000.00 1st Place GUARANTEED!
(Stay Tuned – 1st Place $$ May be Increased!)
(2018 1st Place took home $25,000.00)
| | | | | |
| --- | --- | --- | --- | --- |
| | Big | Total | Total | |
| 38 Teams | Fish | Weight | Winnings | Points |
| Todd Staker – Scott Woodson | 4.96 | 14.62 | $2,719.00 | 110 |
| Jay Fuhr – Tim Wiltfong | 3.66 | 11.19 | $1,320.00 | 109 |
| Dennis Reedy – Tommy Marrow | 4.06 | 10.48 | $695.00 | 108 |
| Cody Amen – Collin Ford | 4.30 | 9.67 | $400.00 | 107 |
| Rich Z – Jamie Olive | 4.53 | 8.80 | $396.00 | 106 |
| Jonathan Holloway – Brian West | 3.18 | 8.18 | $220.00 | 105 |
| Mike Cole – Vinson Nettles | 3.80 | 8.10 | $180.00 | 104 |
| Jason Suggs – Britton Oquinn | 2.96 | 7.65 | | 103 |
| Shawn Hammock – Flash Butts | 0.00 | 6.00 | | 102 |
| Jordan Young – Mark Young | 3.16 | 5.54 | | 101 |
| Patrick Williams – Kevin Williams | 4.37 | 4.37 | | 100 |
| Rick Dunstan – Josh Huff | 0.00 | 4.21 | | 99 |
| Chris Inscoe – Mark Antonelli | 3.86 | 3.86 | | 98 |
| Terry Amen- Chuck Durden | 3.45 | 3.45 | | 97 |
| Jeff Brown – Ron Johnson | 0.00 | 2.98 | | 96 |
| Tony Stanley | 0.00 | 2.23 | | 95 |
| Randy Black – Mikey Anderson | 0.00 | 1.40 | | 94 |
| David Wilson – Randall Wilson | 0.00 | 0.00 | | 93 |
| John McClelland – Eric Schell | 0.00 | 0.00 | | 93 |
| Clay Ausley – Ken McNeil | 0.00 | 0.00 | | 93 |
| Jeff Shaw – James Richmond | 0.00 | 0.00 | | 93 |
| Hunter Petty – Richard Petty | 0.00 | 0.00 | | 93 |
| Kyle Romohr – Tim Cantwell | 0.00 | 0.00 | | 93 |
| Evan Fleming – Matt Fuhr | 0.00 | 0.00 | | 93 |
| Tom Kuchen – Britt Kuchen | 0.00 | 0.00 | | 93 |
| James Davis – Delores Davis | 0.00 | 0.00 | | 93 |
| Johnny Howard – William Howard | 0.00 | 0.00 | | 93 |
| Jeff Hall | 0.00 | 0.00 | | 93 |
| Ronnie Thompson – Terry Gibbons | 0.00 | 0.00 | | 93 |
| Ross Oliver – Brad Cook | 0.00 | 0.00 | | 93 |
| Geno McCree – Phil Johnson | 0.00 | 0.00 | | 93 |
| Jeremy Maye | 0.00 | 0.00 | | 93 |
| Derrick Bowden – Matt Little | 0.00 | 0.00 | | 93 |
| Eddie Glasscock – Billy Dunn | 0.00 | 0.00 | | 93 |
| Stump Bledsoe – Glenn Elliott | 0.00 | 0.00 | | 93 |
| Tim Grein – Richard Cooper | 0.00 | 0.00 | | 93 |
| Mark Inman – Bryan Welch | 0.00 | 0.00 | | 93 |
| Trip Emerson – Lee Tate | 0.00 | 0.00 | | 93 |
| Total Entrys | | | $5,920.00 | |
| BONUS $ | | | $900.00 | |
| Total Paid At Ramp | | | $5,930.00 | |
| Old North 2019 Spring Final Fund | | | $5,930.00 | |
| 2019 CATT Championship Fund | | | $50.00 | |
| 2019 Old North Spring Final Fund Total | | | $710.00 | |
| 2019 CATT Championship Fund Total | | | $3,490.00 | |