We had 30 Teams enter the Lake Murray Phantom Outdoors Series Open and the fishing was excellent!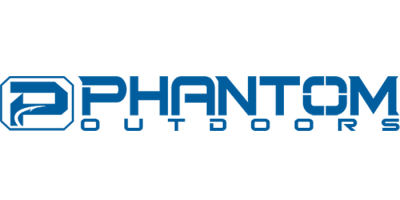 Keep in mind we had 3 different side pots for this one! $100, $50 and $25!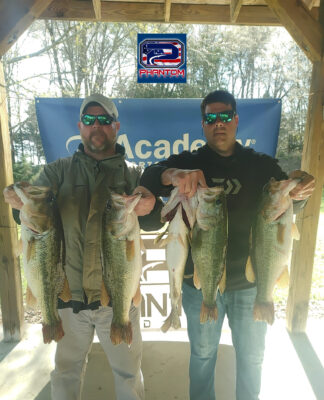 Dan & Gary McGlohorn brought in a SACK of the Lake Murray Largemouths weighing 26 lbs even to take the win and $1,000.00!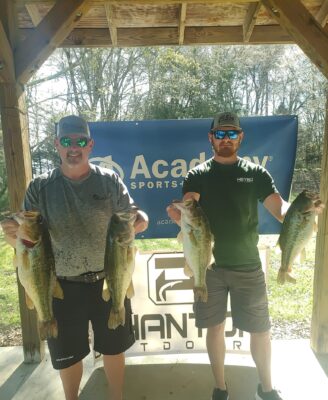 Jody & Jay Wright 2nd with 23.13 lbs worth $1,525.00!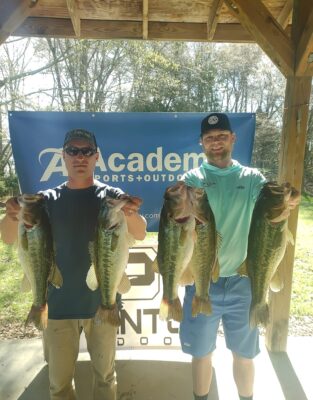 Wade Amick & Josh Rennebaum claimed 3rd with 22.47 lbs!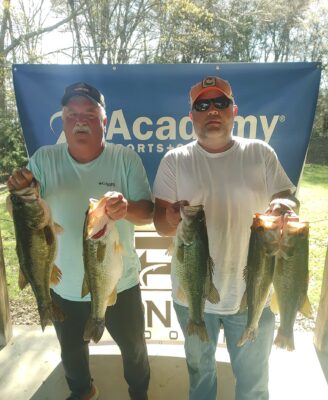 4th went to Johhny Mayer & Scott Roton with 22.15 lbs!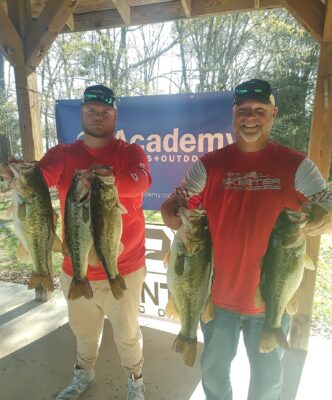 Hunter & Wayne Jeffcoat 5th with 21.55 lbs!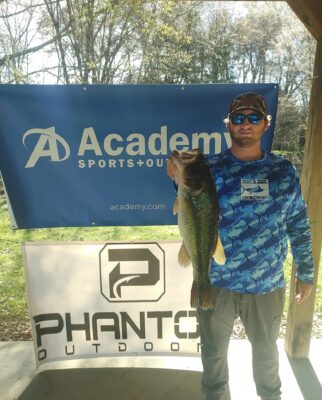 Aaron Weed with the Academy BF at 6.94 lbs!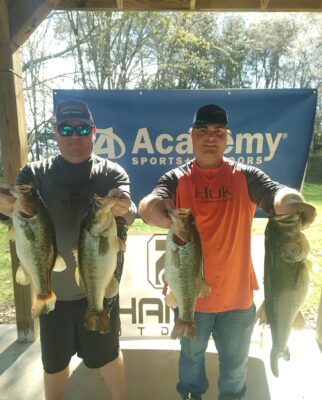 2nd BF at 6.87 lbs went to Rudd Padgett & Meredith Havird!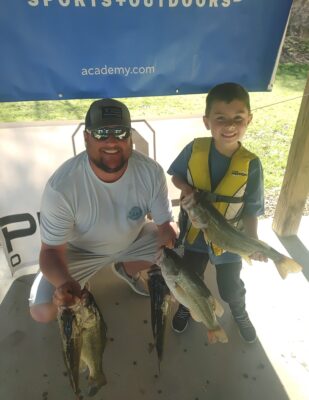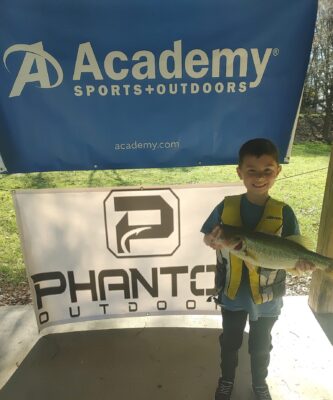 Will & Liam Price with their catch!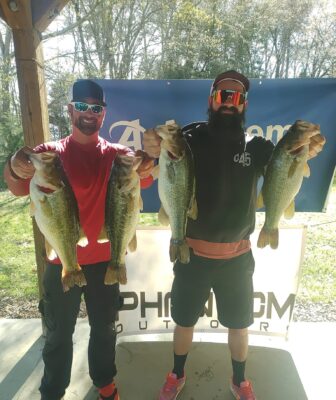 Chad Hastings & Chris Neal with another great bag!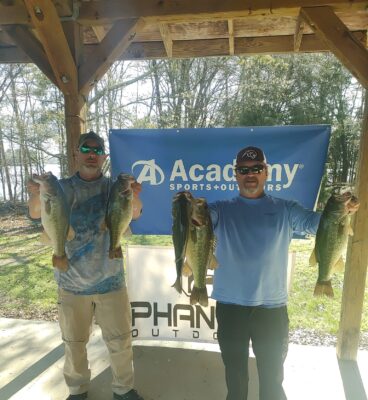 | | | | |
| --- | --- | --- | --- |
| Team | BF | Weight | Winnings |
| Dan McGlohorn – Gary McGlohorn | 0.00 | 26.00 | $1,000.00 |
| Jody Wright – Jay Wright | 6.59 | 23.13 | $1,525.00 |
| Josh Rennebaum – Wade Amick | 5.71 | 22.47 | $750.00 |
| Johhny Mayer – Scott Roton | 6.25 | 22.15 | $150.00 |
| Wayne Jeffcoat – Hunter Jeffcoat | 6.14 | 21.55 | $100.00 |
| Russ Padgett – Meredith Havird | 6.87 | 21.03 | $90.00 |
| Chad Hastings – Chris Neal | 6.16 | 19.35 | |
| Billy Causey – Randy Causey | 4.73 | 19.14 | |
| Wesley Sandifer | 0.00 | 16.25 | |
| Jeremy Medlock – Chase Austin | 0.00 | 15.80 | |
| Mark Willaims – Robert Wise | 3.90 | 14.91 | |
| Bobby Martin – Terry Morris | 0.00 | 14.85 | |
| Rusty Bullard – Eric Martin | 0.00 | 14.35 | |
| Will Price – Liam Price | 3.27 | 14.23 | |
| Ben Lee | 4.52 | 13.51 | |
| Frankie Scioscia | 0.00 | 13.27 | |
| Trent Swygert – Michale Swygert | 3.58 | 12.12 | |
| Treu Locklair – Jackson Locklair | 3.87 | 12.11 | |
| Aaron Weed | 6.94 | 8.97 | $210.00 |
| Reed Rogers | 0.00 | 0.00 | |
| Frankie Shealy – Brandon Shealy | 0.00 | 0.00 | |
| Allen O'Shields – Sadie McCullough | 0.00 | 0.00 | |
| Ronnie Mueller | 0.00 | 0.00 | |
| Dyan Sills – Hampton Caughman | 0.00 | 0.00 | |
| Les Westberry – Chase Austin | 0.00 | 0.00 | |
| Brandon McChesney – Niel Ellisor | 0.00 | 0.00 | |
| Clay Riddle – Dave Franklin | 0.00 | 0.00 | |
| Robert Taylor | 0.00 | 0.00 | |
| George Berry – Sean Anderson | 0.00 | 0.00 | |
| Dennis Merson – Tabitha Merson | 0.00 | 0.00 | |