42 Teams entered Chowan River Phantom Outdoors Invitational June 26th and the fishing seems to be excellent with the top 5 teams weighing in over 20 lbs! We will definitely be back in 2022 to the Chowan River in June! We have bigger plans for the Phantom Series in 2022!
Tap on the Phantom Outdoors logo and visit their on line store! Check out their great gear and when you check out use PHANTOMCATT15 and earn 15% off your order!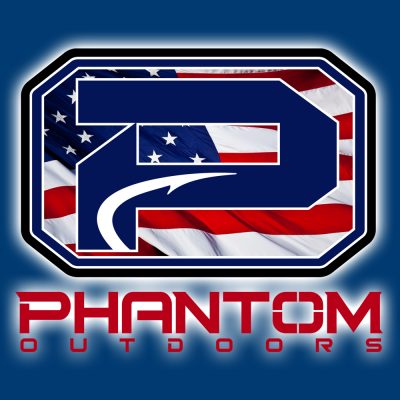 Charlie Reed & Kirk Wall took the win with 5 bass weighing 24.46 lbs! They took home $5,622.00!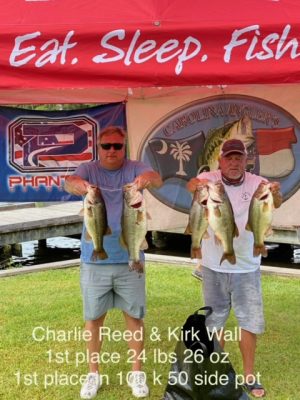 2nd Place and $2,820.00 went to Adam Baldwin & Jason Tripp with a limit weighing 22.51 lbs!
David Sasser & Rex Sasser claimed 3rd with 5 bass weighing 20.89 lbs and they took home $1,130.00!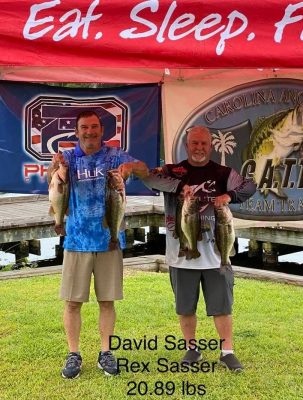 Trey Nanny & Adam Richardson with a nice sack!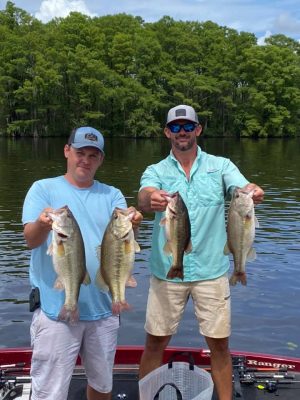 | | | | |
| --- | --- | --- | --- |
| Team | BF | Weight | Winnings |
| Charlie Reed – Kirk Wall | 6.57 | 24.46 | $5,622.00 |
| Adam Baldwin – Jason Tripp | 6.60 | 22.51 | $2,820.00 |
| David Sasser – Rex Sasser | 5.40 | 20.89 | $1,130.00 |
| Bobby Clark – Tommy Hughes | 6.74 | 20.79 | $800.00 |
| Powell Kemp – Michael Chloumoudis | 0.00 | 20.04 | $300.00 |
| Matt Harrell – Scott Harrell | 5.24 | 18.88 | $200.00 |
| Houston Cash – Cory Leonard | 5.51 | 18.80 | |
| Adam Richardson – Trey Nanny | 0.00 | 18.14 | |
| Michael Whitehurst – Donna Wilson | 0.00 | 17.49 | |
| John Lane – Russell Gammon | 0.00 | 17.42 | |
| Mike Evans – Brian Cooper | 0.00 | 16.69 | |
| Gerald Murray – Morgan Murray | 6.43 | 16.68 | |
| Larry Thomas – Gerald Elks | 0.00 | 16.67 | |
| Walker Mishoe – Justin Mizzell | 5.67 | 16.60 | |
| Bobby Lassiter – Jeremy Miller | 0.00 | 15.62 | |
| Dusty Jackson – Dean Pearce | 0.00 | 14.76 | |
| Kevin Jones – Colby Jones | 0.00 | 14.46 | |
| Stacey Light – Mike L | 0.00 | 14.38 | |
| Greg Creech – Chris McDuffie | 5.94 | 13.90 | |
| Sean Robinson – Nate Gilgore | 0.00 | 13.75 | |
| Wayne Stallings | 0.00 | 13.38 | |
| Clark Herrington – Brian Stalls | 0.00 | 13.04 | |
| Walt Godwin – Phillip Gibson | 0.00 | 13.01 | |
| Johnathan Canady – Chris Johnson | 5.76 | 12.05 | |
| Brian Richardson – David Buchanan | 0.00 | 11.96 | |
| Shaun Craftsman – Tommy Craftsman | 0.00 | 11.55 | |
| Josh Powell – Eric Rountrey | 0.00 | 11.47 | |
| Matthew Little – Derrick Bowden | 4.13 | 10.96 | |
| Ray Cobb – Mark Moretz | 0.00 | 10.94 | |
| Jason Law | 0.00 | 10.93 | |
| Brandon Overton – Justin Chamblee | 0.00 | 10.66 | |
| Nicholas Meek – Kyle Verkuilen | 0.00 | 10.22 | |
| Jordan Norris – Clayton Boyette | 0.00 | 8.94 | |
| Adam Britton – Randy Britton | 0.00 | 7.61 | |
| Jim Dick – Greg Dick | 0.00 | 0.00 | |
| Ricky Mize | 0.00 | 0.00 | |
| Jefferson Price – Cason Price | 0.00 | 0.00 | |
| Marshall Williford – Mike Layton | 0.00 | 0.00 | |
| Brad Stain – Paul King | 0.00 | 0.00 | |
| Jeff Stoop – Miek Hinson | 0.00 | 0.00 | |
| Derek Smithson – Chad Pennell | 0.00 | 0.00 | |
| Mike Day – Scooter Lilley | 0.00 | 0.00 | |