Guys we are planning to hold the Phantom on the Chowan again next year so keep an eye out!
Tap on the logo to shop and use PHANTOMCATT15 for a 15% discount!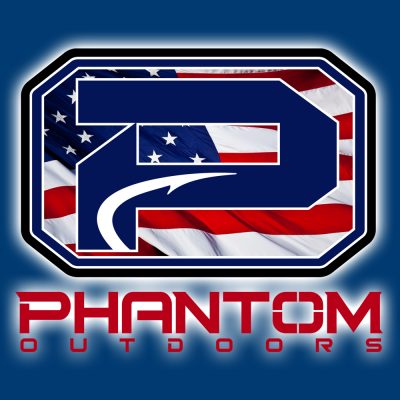 We hosted a Phantom tournament out of Pembroke creek yesterday and the rivers showed why they are one of the best fisheries in the east despite what Bassmasters Magazine may think!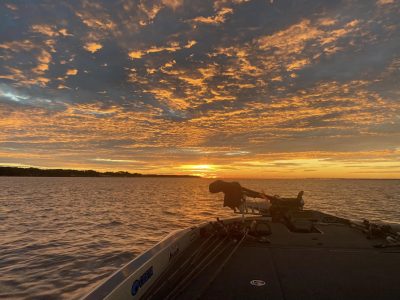 The 1st Place team of Charlie Reed and Jeremy Gatewood brought in a five fish limit weighing 23.28 lbs with a 7.35lb fish anchoring there winning bag. They took home over $3800 for the win. Charles Weatherford and Jason Sampson brought in another very impressive bag weighing 22.35 lbs with the big fish of the day that weighed 7.68lbs. Mike Layton and JA Williford finished up in third with 20.46 lbs. our last check went to the team of Josh Powell and Eric Rountree with 19.12 lbs. Complete results are as follows!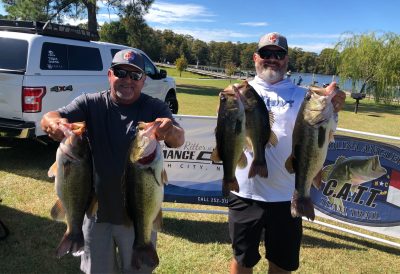 Charlie Reed & Jeremy Gatewood 1st Place!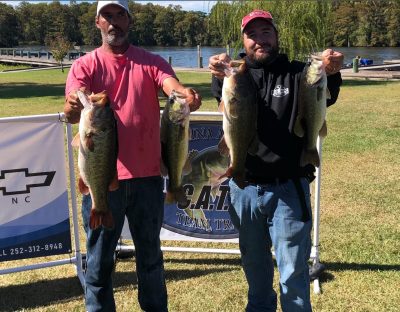 Charles Weatherbee & Jason Samson 2nd Place!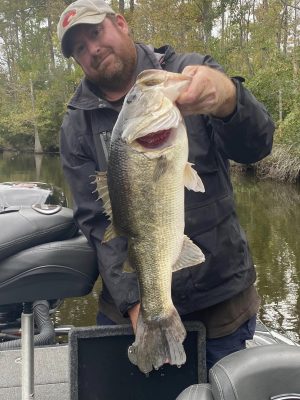 Josh Powell with a nice un!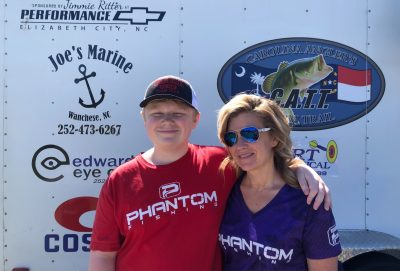 Thanks to the Jennings Team!
| | | | |
| --- | --- | --- | --- |
| Team | BF | Weight | Winnings |
| Jeremy Gatewood/ Charlie Reed | 7.35 | 23.28 | $3,800.00 |
| Charles Weatherbee/ Jason Samson | 7.68 | 22.35 | $1,850.00 |
| Mike Layton/ JA Williford | 7.25 | 20.46 | $1,100.00 |
| Josh Powell/ Eric Roundtree | 6.82 | 19.12 | $200.00 |
| David Shaffer/Scott Shaffer | 7.11 | 18.92 | |
| Houston Cash/ Chase Davis | 5.28 | 18.75 | |
| Gary Dibrito/ Derek Goodman | 6.46 | 18.24 | |
| Randy Brown/ Eric Brown | 0.00 | 18.01 | |
| Jason Law/ Terry Lovell | 6.01 | 17.76 | |
| Jason Tripp/ Adam Baldwin | 0.00 | 16.92 | |
| Tyler Jones/ Kevin Jones | 0.00 | 16.57 | |
| Robin Bowen/Dean Jones | 0.00 | 16.49 | |
| Jimmy Dick/ Greg Dick | 5.69 | 16.13 | |
| Paul King/ Brad Stain | 5.67 | 14.60 | |
| JC Paddock/ Gene Griffin | 0.00 | 12.54 | |
| Cody Matthews/ Marty Matthews | 0.00 | 11.78 | |
| Ray Cobb/ Mark Moretz | 0.00 | 11.24 | |
| Mike Hinson/Wayne Mishue | 0.00 | 9.59 | |
| William Heighter/ Dave Watkins | 0.00 | 8.66 | |
| Rip Bass | 0.00 | 0.00 | |
| Brian Briesemeister | 0.00 | 0.00 | |
| Ken Kipler/Shawn Dunlap | 0.00 | 0.00 | |
| Eric Polk | 0.00 | 0.00 | |
| Monte Morgan/ Andrew Skinner | 0.00 | 0.00 | |
| Jasson Pittman/Travis Mewborn | 0.00 | 0.00 | |
| Travis Badgett/Ricky Mize | 0.00 | 0.00 | |
| Justin Mizzell/ Walker Mishue | 0.00 | 0.00 | |