Use PHANTOMCASTT15 at check out and earn 15% off you next Phantom Outdoor Gear order! Tap on the Phantom logo to start shopping!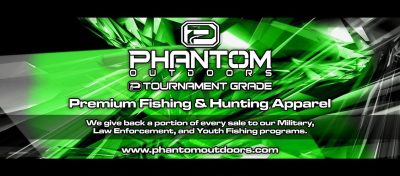 Scott Henley & Ray Furr win the Phantom on High Rock with 5 bass weighing 19.70 lbs! They took home $3,465.00!
Matt Stanley & Mike Kiser took 2nd with 18.38 lbs worth $1,525.00!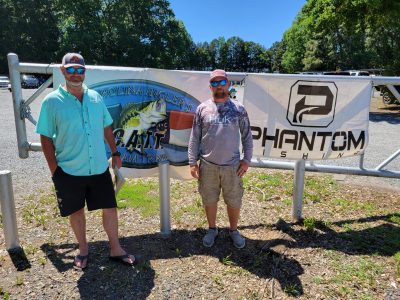 Jack Vanderford & Phillip Hedrick 3rd with 18.27 lbs!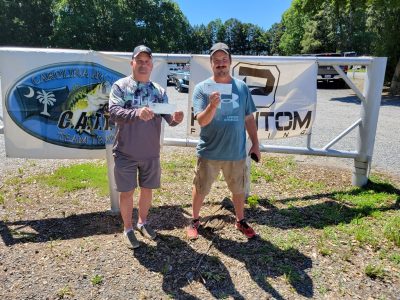 Todd Butler & Jeffrey Furr weighed in the BF at 5.43 lbs!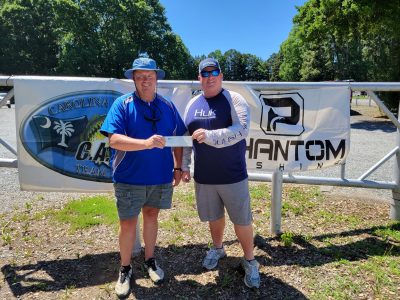 | | | | |
| --- | --- | --- | --- |
| Team | BF | Weight | Winnings |
| Scott Henley – Ray Furr | 5.38 | 19.70 | $3,465.00 |
| Mike Kiser – Matt Stanley | 5.18 | 18.38 | $1,525.00 |
| Phillip Hedrick – Jack Vanderford | 0.00 | 18.27 | $610.00 |
| George Lambeth – Herby Young | 4.96 | 17.72 | |
| Jarrett Albright – Mark Murphy | 0.00 | 16.55 | |
| Todd Butler – Jeffrey Furr | 5.43 | 15.61 | $150.00 |
| Robert Mixon | 4.77 | 15.39 | |
| Ladd & Landon Whikcer | 0.00 | 14.97 | |
| Chad Kindley – Chris Baldwin | 0.00 | 14.32 | |
| Mike Smith – Orlando Giles | 5.07 | 13.72 | |
| Dwayne Hughes | 0.00 | 13.30 | |
| James Blankenship – Walker Blankinship | 0.00 | 12.72 | |
| Alan Griffin – Kevin Chandler | 0.00 | 12.26 | |
| Hunter Harwood – Harrison McCall | 0.00 | 11.76 | |
| Austin Garland | 0.00 | 10.73 | |
| Ben Robertson – Conad Manual | 4.63 | 7.91 | |
| Jason Riggs – Steve Sink | 0.00 | 0.00 | |
| Hayden Hammond – Logan Hendrick | 0.00 | 0.00 | |
| Mike Seawright – Scott Hamrick | 0.00 | 0.00 | |