2022 Phantom Outdoors Invitational July 23, 2022 Bucksport Marina!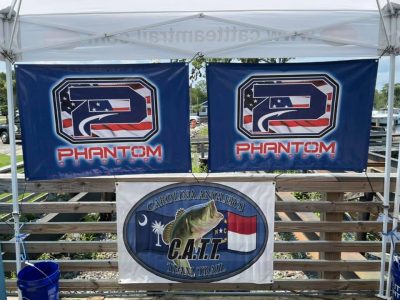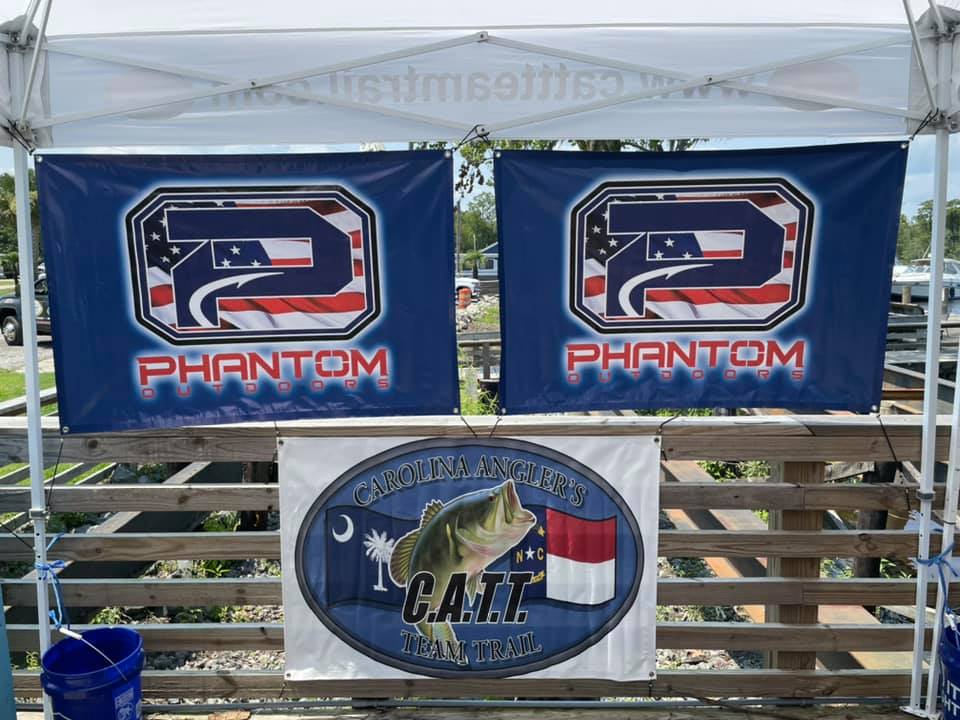 We had 63 teams enter the 2021 Waccamaw River Phantom Outdoors Invitational this past Saturday and we had some good weights brought in! We also paid out a ton of  money! When the weigh in was wrapped up over $18,000.00 was awarded! We'll post plenty more pictures tomorrow!
Also guys you can qualify to fish for a $10,000 1st Place price at Lake Hartwell in November! 2021 Phantom Outdoors Invitational CLASSIC! 
2021 PHANTOM OUTDOORS INVITATIONAL CLASSIC

The 2021 PHANTOM OUTDOORS Invitational Classic will take place on Lake Hartwell Nov 5-6 and we are guaranteeing $10,000.00 to 1st Place!
Green Pond Landing & Event Center – 470 Green Pond Rd, Anderson, SC 29625
Either SC & GA License are valid. You do not need both.
Kerr Championship The Past 3 Years  **2018 & 2019 1st Place Winners Have Taken Home $25,000.00! 2020 Winners took home $24,000.00!
A team or solo angler must fish 2 CATT events to Qualify! You may fish the Invitational solo or with your partner or alternate partner your team used in any CATT event.
You can get in your 2 events by fishing any CATT Fall 2020 and CATT Spring 2021! Any CATT event after June 1, 2020 will count!
How To Qualify
Must enter 2 CATT or Phantom Outdoors Invitational Events (Qualifiers & Finals) to be eligible! Enter 1 or more of these event as a team – Entering solo or with a Sub also counts toward your teams Championship & Classic Qualification! The 2 events do not have to be in the same CATT Trail! If you enter 2 – 2021 CBC Qualifiers you are eligible to enter!
Invitations are sent to select Trails and Clubs!
Entry Fees
$200 Per Team Entry – $210 At Ramp
Optional Platinum BONUS $100 – Paying Up to 3 Places
Optional Gold BONUS $50 – Paying Up to 3 Places
Optional Silver BONUS $25 – Paying Up to 2 Places
Our Waccamaw River Phantom Outdoors Invitational Winner was Danny McLean with 5 bass weighing 16.85 lbs! Danny took home $6,800.00! Great job Danny!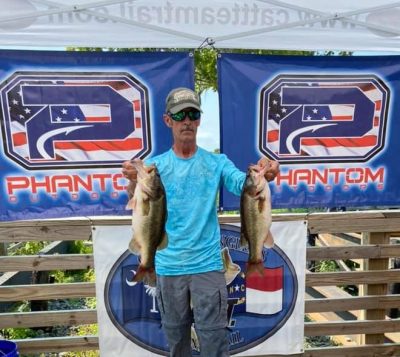 2nd Place went to Shawn Todd & Keaton Harrelson with a limit weighing 16.61 lbs! They took home $2,000.00!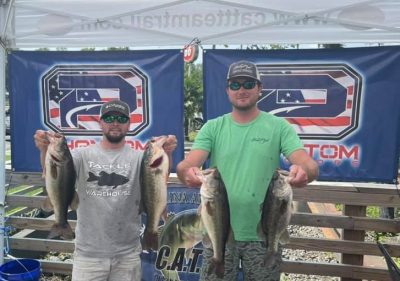 3rd went to Danny Allen & Reid McDowell with a bag of River bass weighing 16.23 lbs! They earned $3,900.00!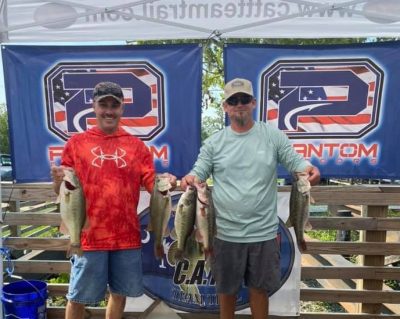 Mark Curry & Hunter Dickerson finished 4th with 15.94 lbs! They collected $2,275.00!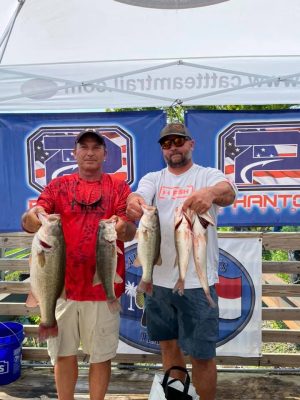 5th Place went to Britt Brown & Danny Martin with 15.33 lbs! They took home $1,050.00!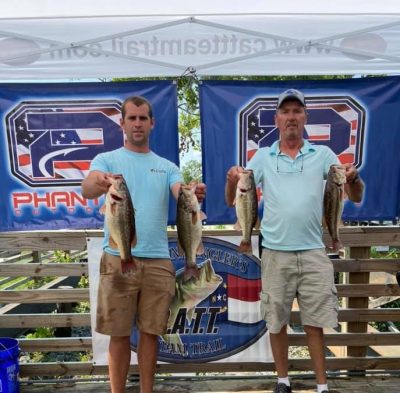 \
1st Lews/Strike King Big Fish went to Cody Squires & Dillon Thompkins with a fat 6.76 lb bass worth $840.00! They also received a $100 Lews/Strike King Gift Card!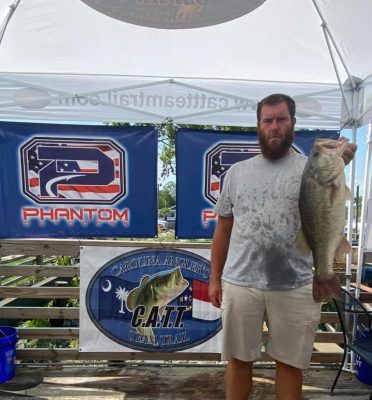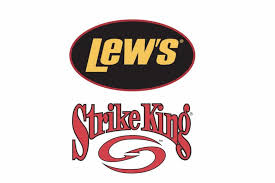 The Academy 2nd BF went to James Wade & George Porter with a 6.01 lb bass!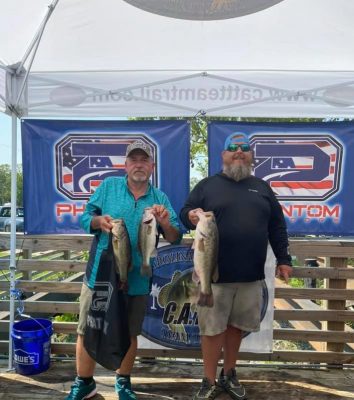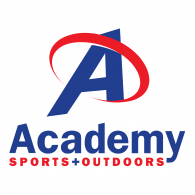 More pictures on the way!
| | | | | |
| --- | --- | --- | --- | --- |
| | Team | BF | Weight | Winnings |
| 1 | Danny McLean | 4.48 | 16.85 | $6,800.00 |
| 2 | Shawn Todd – Keaton Harrelson | 4.25 | 16.61 | $2,000.00 |
| 3 | Reid McDowell – Danny Allen | 3.72 | 16.23 | $4,400.00 |
| 4 | Hunter Dickerson – Mark Curry | 5.96 | 15.94 | $2,275.00 |
| 5 | Britt Brown – Danny Martin | 3.25 | 15.33 | $1,050.00 |
| 6 | Johnny Duarte – John Proctor | 4.55 | 14.66 | $500.00 |
| 7 | Dillon Thompkins – Cody Squires | 6.76 | 14.56 | $840.00 |
| 8 | Dylan McConnell – Dave McConnell | 3.60 | 14.24 | $300.00 |
| 9 | George Porter – James Wade | 6.01 | 13.99 | $440.00 |
| 10 | Gary Pope – Kevin Alford | 3.68 | 13.57 | |
| 11 | Jess White – Allen Anderson | 4.88 | 13.55 | |
| 12 | JD Farrand – Casey Stamey | 4.30 | 13.49 | |
| 13 | Steve Martin – Aistin Winburn | 3.27 | 13.43 | |
| 14 | Wade Cook – Brian Howard | 2.99 | 13.41 | |
| 15 | John Alford – Glenn Altman | 4.67 | 12.95 | |
| 16 | Avery Williams – George Gore | 2.60 | 12.36 | |
| 17 | Ben Cox – Chase Marshall | 4.74 | 12.16 | |
| 18 | Mike Gerald – Jesse Norris | 3.23 | 12.14 | |
| 19 | Hayes Hudson – Brent Long | 5.94 | 12.09 | |
| 20 | Cal Marsh – Garrett Howard | 3.55 | 12.00 | |
| 21 | Ron Cannon | 2.97 | 11.76 | |
| 22 | Chris Blanchette – Justin Witten | 2.69 | 11.66 | |
| 23 | Chris Jones – Ed Owens | 3.28 | 11.58 | |
| 24 | Jesse Hopkins – Corey Singleton | 3.79 | 11.03 | |
| 25 | Winston Martin – Wayne Marlow | 2.74 | 10.98 | |
| 26 | Bennett Lawshe – Marshall Sasser | 2.36 | 10.78 | |
| 27 | Matthew Moore – Jarrob Marlowe | 2.55 | 10.77 | |
| 28 | Ojoe Gabella – Lee Floyd | 3.16 | 10.42 | |
| 29 | Tim Williamson – James Walters | 2.42 | 10.30 | |
| 30 | Anthony Lee – Jason Owens | 2.60 | 10.28 | |
| 31 | Charles Proctor | 2.53 | 10.07 | |
| 32 | Robbie Byrum – Bill Grier | 2.32 | 9.41 | |
| 33 | Mark Johnson – David Thornell | 2.52 | 9.34 | |
| 34 | Tommy Collins – Thomas Collins | 3.42 | 8.71 | |
| 35 | James Robison – William Gregory | 3.27 | 7.96 | |
| 36 | Caleb Cox – Ashton Culick | 2.17 | 7.09 | |
| 37 | John Campbell – James Fender | 2.32 | 6.82 | |
| 38 | Ronald Terwilliger – Kevin Owens | 0.00 | 4.72 | |
| 39 | Ron Poston – Trey Cribb | 0.00 | 0.00 | |
| 40 | Van Turbeville – Johnathan Hammond | 0.00 | 0.00 | |
| 41 | Scotty Mixon – Daphne Mixon | 0.00 | 0.00 | |
| 42 | David Quandt – Carson Quandt | 0.00 | 0.00 | |
| 43 | Jamie Godbolt – Danny Rabon | 0.00 | 0.00 | |
| 44 | Chad Williams – Rodney Hardee | 0.00 | 0.00 | |
| 45 | Chris Alston – Derrick Anderson | 0.00 | 0.00 | |
| 46 | Jacob Barfield – Nicolas Nobles | 0.00 | 0.00 | |
| 47 | Nick Gant – Patrick Cook | 0.00 | 0.00 | |
| 48 | Josh Medlin – Nate Rabon | 0.00 | 0.00 | |
| 49 | Scott McClellan – Charles Fryer | 0.00 | 0.00 | |
| 50 | Patrick Tindall – Carlus King | 0.00 | 0.00 | |
| 51 | Chris McDuffie – Greg Creech | 0.00 | 0.00 | |
| 52 | Seth Rabon – Timmy Squires | 0.00 | 0.00 | |
| 53 | Dason Lasek | 0.00 | 0.00 | |
| 54 | Michael Dennis – Bill Moore | 0.00 | 0.00 | |
| 55 | Chad Pennell – Casey Warren | 0.00 | 0.00 | |
| 56 | Jamie Strickland – Ryan Minrow | 0.00 | 0.00 | |
| 57 | Justin Mizzell – Walker Mishue | 0.00 | 0.00 | |
| 58 | Jamie Blackburn – Dale Carter | 0.00 | 0.00 | |
| 59 | Wesley & Ronnie Williamson | 0.00 | 0.00 | |
| 60 | Andy & Tucker Howell | 0.00 | 0.00 | |
| 61 | Wesley & Branson Howell | 0.00 | 0.00 | |
| 62 | Kaleb Gerald – Adam Lewis | 0.00 | 0.00 | |
| 63 | Carlton Thompkins – Joel Barfield | 0.00 | 0.00 | |