Potomac CATT

has 2 qualifying tournaments remaining in the season.
2023 Spring Potomac River Qualifier dates:
** Sunday April 23rd **
** Sunday May 28th **
Enter 1 Potomac River Spring Qualifier and you're eligible to enter the Potomac River Spring Final! You may fish the Qualifiers & Final solo.
Spring Final Tournament date:
** Saturday June 17th **
Come on out and fish the Potomac CATT circuit. We anticipate 45+ teams at our next qualifying event on Sunday April 23rd. We launch out of Hope Springs Marina in Aquia Creek.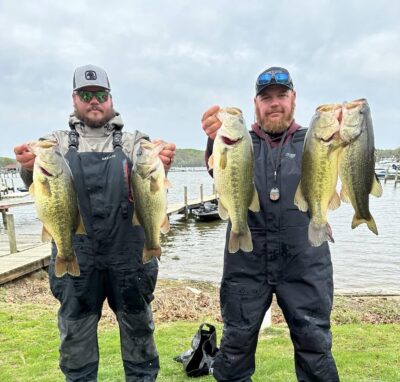 Robbie Henderson & Corey Henderson with 22.65 pounds and the Academy big fish at 5.79 lbs took 1st Place worth $1,695.00!
2nd Place – Vince Morris with 20.17 pounds and 2nd largest big fish at 5.35 lbs!
Vince fished solo on Saturday and crushed it! $805.00!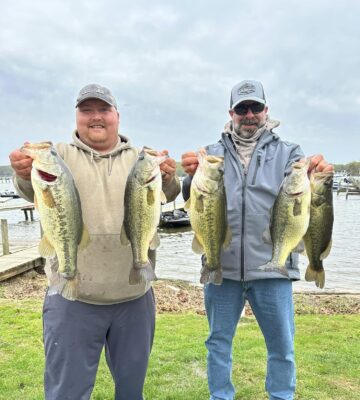 Coming in 3rd were Jim Jarvis & Richard Hare with 19.84 pounds!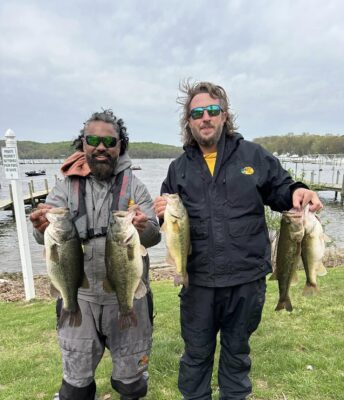 Tyler Burris & Sione Sake took 4th place with 18.63 pounds and took home an additional $500 dollars for winning the $25 entry side pot! Total winnings $800.00!
David Hooker/Kenny Henderson took 5th with 18.49 lbs!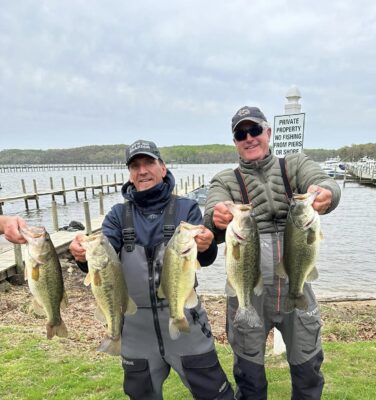 Rob Grike & Eric Nelson took 6th place with 17.35 pounds!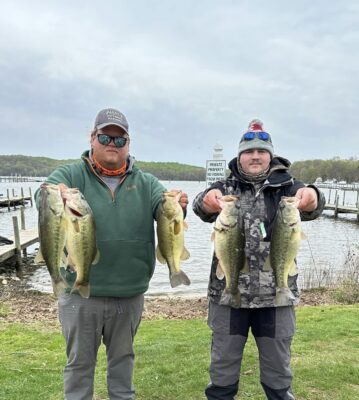 Clayton Payne & Thomas Palmer took 7th place with 17.32 pounds!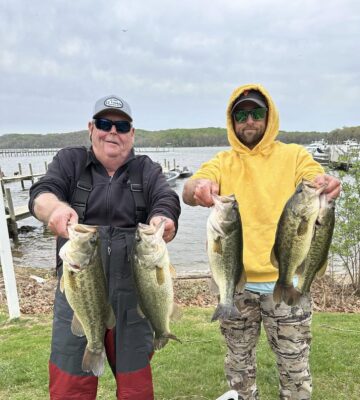 Sam Musselman & Ryan Musselman with 17.08 pounds!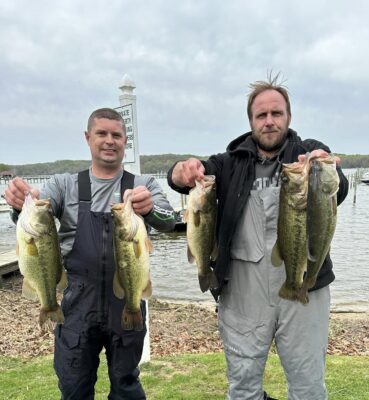 Chad King & Dan Kimble with 17.03 pounds!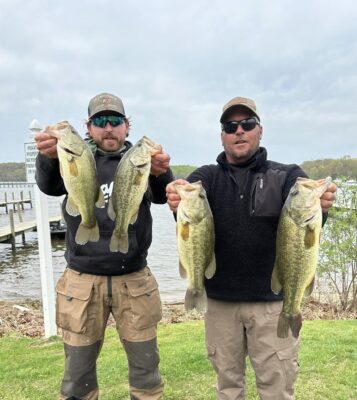 Scottie Melton & Shawn Smith with a nice bag!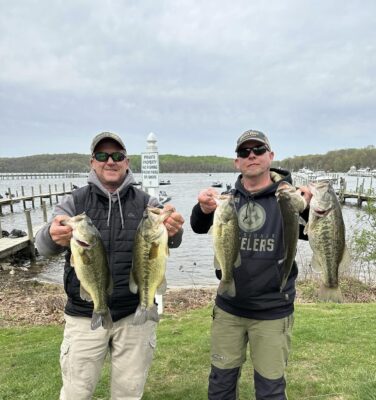 Mike Kruse & Shawn Huwar with their catch!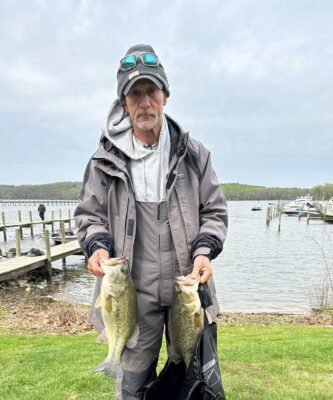 Bobby Shetley & John Fair  with a 2 of their limit!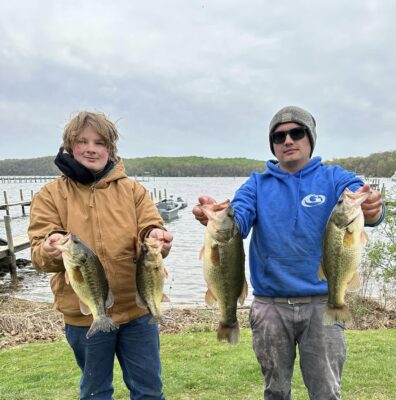 Tyler Weimer & Gabriel Bentley weighing in over 13 lbs!
| | | | | |
| --- | --- | --- | --- | --- |
| Team | BF | Weight | Winnings | Points |
| Robbie Henderson – Corey Henderson | 5.79 | 22.65 | $1,695.00 | 110 |
| Vince Morris | 5.35 | 20.17 | $805.00 | 109 |
| Jim Jarvis – Richard Hare | 0.00 | 19.84 | $400.00 | 108 |
| Tyler Burris/Jeff Stickel | 4.91 | 18.63 | $800.00 | 107 |
| David Hooker/Kenny Henderson | 3.78 | 18.49 | $220.00 | 106 |
| Rob Grike – Eric Nelson | 0.00 | 17.35 | $150.00 | 105 |
| Clayton Payne/Thomas Palmer | 4.31 | 17.32 | $120.00 | 104 |
| Sam Musselman/Ryan Musselman | 4.81 | 17.08 | | 103 |
| Chad King – Dan Kimble | 0.00 | 17.03 | | 102 |
| Taylor Gordon/Willy Gordon | 0.00 | 15.95 | | 101 |
| Brian Warfel – Alex Pirowski | 0.00 | 15.35 | | 100 |
| Mike Ramey – Mike Nelms | 0.00 | 14.32 | | 99 |
| Bobby Shetley – John Fair | 4.53 | 14.03 | | 98 |
| Tyler Weimer – Gabriel Bentley | 5.14 | 13.46 | | 97 |
| Jay Crummitt – Josh Crummitt | 0.00 | 13.23 | | 96 |
| Bob Ackerman – Nick Mitcheltree | 0.00 | 13.11 | | 95 |
| Mike Kruse – Shawn Huwar | 3.65 | 12.94 | | 94 |
| Buck Covington – Jespth Hughes | 4.71 | 11.25 | | 93 |
| Scottie Melton – Shawn Smith | 0.00 | 10.99 | | 92 |
| Corie Cornelius – Perry Stevenson | 0.00 | 7.95 | | 91 |
| Steven Schantz – Billy Boyd | 0.00 | 5.28 | | 90 |
| Eddie Pegues – Lindel Coles | 0.00 | 3.99 | | 89 |
| Neville Green – Steve Lanier | 0.00 | 2.50 | | 88 |
| Karl Sampson – Donnie Caldwell | 0.00 | 1.97 | | 87 |
| Danny Cole – Brian Baity | 0.00 | 0.00 | | 77 |
| Kyle McHenry – Brock Dinch | 0.00 | 0.00 | | 77 |
| David Mathews – Shawn Branham | 0.00 | 0.00 | | 77 |
| Don Gregg/Kurt Hildebrand | 0.00 | 0.00 | | 77 |
| Jeff Poston – John Stevens | 0.00 | 0.00 | | 77 |
| Lenny Baird – David Williams | 0.00 | 0.00 | | 77 |
| Steve Starkey/Josh Payne | 0.00 | 0.00 | | 77 |
| Cody Dent – Matt Caffi | 0.00 | 0.00 | | 77 |
| Charles Bryant – Blake Watts | 0.00 | 0.00 | | 77 |
| Ray Hogge – Donnie Daniel | 0.00 | 0.00 | | 77 |
| Jason Williams – Matt Hollins | 0.00 | 0.00 | | 77 |
| Total Entrys | | | $4,200.00 | |
| BONUS $ | | | $500.00 | |
| Total Paid At Ramp | | | $4,190.00 | |
| Potomac River 2023 Spring Final Fund | | | $430.00 | |
| 2023 CATT Championship Fund | | | $80.00 | |
| 2023 Potomac River Spring Final Fund | | | $825.00 | |