Next up is the Roanoke Rapids Final July 3rd! You had to enter at least 1 Roanoke Rapids Qualifiers to be eligible to enter! NO NEW SUBS OR TEAMING UP WITH ANOTHER TEAM MEMBER AT THE FINAL!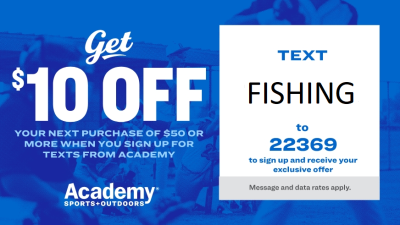 Scott Golden & Danny Smith win the Roanoke Rapids Points and will fish the Final Free!
Cameron Medlin & Evan White win the Roanoke Rapids with 56 bass weighing 21.82 lbs!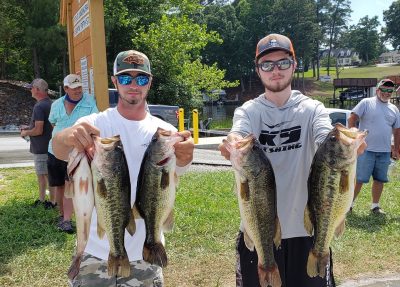 Jesse Medlin & Cory Byrum 2nd with 21.71 lbs!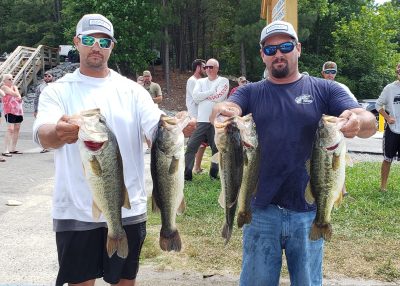 | | | | | |
| --- | --- | --- | --- | --- |
| Team | BF | Weight | Winnings | Points |
| Cameron Medlin Evan White | 5.54 | 21.82 | $914.00 | 110 |
| Cory Byrum Jesse Medlin | 0.00 | 21.71 | $410.00 | 109 |
| Justin Miles Alex Barnes | 0.00 | 19.82 | $100.00 | 108 |
| Scott Golden Danny Smith | 0.00 | 18.86 | | 107 |
| Robby Butler Michael Midgett | 4.80 | 18.73 | | 106 |
| Thomas Webb Dan Garner | 4.62 | 18.68 | | 105 |
| Dennis Bradley Allen Mitchell | 0.00 | 18.56 | | 104 |
| Adam Owen Michael Scott | 4.42 | 18.39 | | 103 |
| Dennis Bennett Dracen Bennett | 0.00 | 17.51 | | 102 |
| Matt Bradley Michael Cullom | 0.00 | 17.32 | | 101 |
| Shane Doughtie Destiny Doughtie | 0.00 | 16.46 | | 100 |
| Jake Murdock John Murdock | 0.00 | 15.54 | | 99 |
| Houston Cash Chase Davis | 0.00 | 14.36 | | 98 |
| Bryan Edwards Kent Edwards | 0.00 | 13.56 | | 97 |
| Brandon Hardy | 4.96 | 13.55 | $51.00 | 96 |
| Jason Jones Heather Ricks | 0.00 | 9.96 | | 95 |
| Michael Hobbs Larry Hobbs | 0.00 | 9.14 | | 94 |
| Total Entrys | | | $1,360.00 | |
| BONUS $ | | | $300.00 | |
| Total Paid At Ramp | | | $1,475.00 | |
| 2022 Roanoke Rapids Spring Final Fund | | | $300.00 | |
| 2022 CATT Championship Fund | | | $35.00 | |
| 2022 Roanoke Rapids  Spring Final Fund Total | | | $1,160.00 | |