The warm weather is getting here early and the "bite" has turned on down on the Santee Cooper Lakes!. WE had 60 teams enter this past Saturday and the next Santee CATT is this coming Saturday Feb 24 at John C Land! This one is a GOLD so the entry fee is $120 or $130 at the ramp! Look for some big weights to come to the scales Saturday!
Lex & Xan Costas brought in 5 bass at 31.86 lbs to take 1st Place! They also claimed the BONUS $ plus they weighed the 2nd BF at 8.60 lbs. ALL total Lex & Xan took home $2,180.00!
Eric Bozeman & Max Shuman finished 2nd with 27.29 lbs and they weighed the 1st BF at 8.96 lbs. They took home $1,020.00!
Mark Hudson & Gary Elsey came in 3rd with 24.67 lbs and they collected $500.00!
We paid back 12 places and a total of $5,245.00!
Come join us this coming Saturday at John C!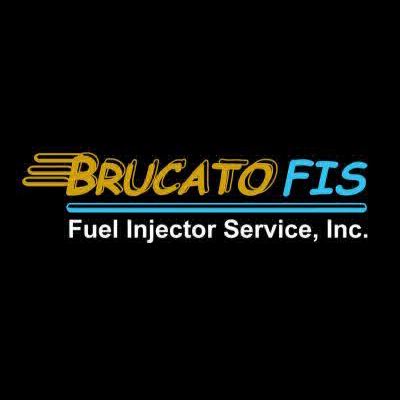 MARINE FUEL INJECTOR CLEANING AND CALIBRATION AT IT'S FINEST
919-367-6943
www.brucatofis.com
| | | | | | |
| --- | --- | --- | --- | --- | --- |
|   |   | Big | Total |   |   |
| Place | Team | Fish | Weight | Winnings | Points |
| 1 | Lex Costas – Xan Costas  2nd BF & BONUS $ | 8.60 | 31.86 | $2,180.00 | 110 |
| 2 | Eric Bozeman – Max Shuman   1st BF | 8.96 | 27.29 | $1,020.00 | 109 |
| 3 | John Johnston – Mark Cecopley | 7.51 | 25.17 | $500.00 | 108 |
| 4 | Mark Hutson – Gary Elsey | 7.59 | 24.67 | $380.00 | 107 |
| 5 | Jim Smoak – Jamie Glasscock | 7.73 | 24.55 | $260.00 | 106 |
| 6 | Glenn Altman – DJ Cox | 4.91 | 20.64 | $200.00 | 105 |
| 7 | Carlton Thompkins – Joel Barfield | 5.75 | 20.24 | $150.00 | 104 |
| 8 | Brent Waynick – Emment McCauley | 0.00 | 19.81 | $130.00 | 103 |
| 9 | Grayson Cook – Bryson Galloway | 0.00 | 19.69 | $120.00 | 102 |
| 10 | Kevin Alford – Gary Pope | 0.00 | 18.28 | $110.00 | 101 |
| 11 | Casey Warren | 0.00 | 17.72 | $100.00 | 100 |
| 12 | Ryan Thompson | 5.50 | 17.21 | $95.00 | 99 |
| 13 | Perry & Colton Holloway | 0.00 | 16.73 | | 98 |
| 14 | James McCutchen – Jamie Blackburn | 8.30 | 16.48 | | 97 |
| 15 | Kurt Causey – Ronnie Trotter | 5.23 | 16.16 | | 96 |
| 16 | Ricky Irick – Chris Richburg | 4.93 | 16.04 | | 95 |
| 17 | Chuck Howard – Ken Ellis | 0.00 | 15.71 | | 94 |
| 18 | Larry Avins – Joe Avin | 6.10 | 15.00 | | 93 |
| 19 | Justin Cromer – Taylor Brunson | 0.00 | 14.67 | | 92 |
| 20 | Mario & Reid Colangelo | 0.00 | 14.25 | | 91 |
| 21 | Jerry Montjoy – Ray Deloach | 0.00 | 14.03 | | 90 |
| 22 | Buddy Holmes – Jimmy Bell | 0.00 | 13.92 | | 89 |
| 23 | Lonnie Jones – Johnny Buck | 0.00 | 13.71 | | 88 |
| 24 | Cole Drummond – Danny Shanz | 3.66 | 13.57 | | 87 |
| 25 | Trey Daniels – Ethan Floyd | 0.00 | 13.50 | | 86 |
| 26 | Ted Urquhart – John Ford | 4.16 | 13.39 | | 85 |
| 27 | Elvis & Brian Peagler | 0.00 | 13.34 | | 84 |
| 28 | Russ Scalfs – Nick Grant | 0.00 | 13.16 | | 83 |
| 29 | Don Pendarvis – Bobby Gibbs | 0.00 | 12.23 | | 82 |
| 30 | Robert Clarke | 0.00 | 12.20 | | 81 |
| 31 | Mack Altman – Randall Miller | 0.00 | 11.06 | | 80 |
| 32 | J Weinberg – Morgan Strange | 5.20 | 11.03 | | 79 |
| 33 | Lee & Josh Morris | 0.00 | 8.65 | | 78 |
| 34 | Sean Skey – T Edmunds | 0.00 | 7.74 | | 77 |
| 35 | Patrick Williams | 5.07 | 7.73 | | 76 |
| 36 | Freddy Edmunds – Ed Burnett | 0.00 | 5.23 | | 75 |
| 37 | Sammie Greer – David Strickalnd | 0.00 | 3.21 | | 74 |
| 38 | Steve Borton – Brian Bultman | 0.00 | 0.00 | | 73 |
| 39 | David Benenhaley – Michael Cox | 0.00 | 0.00 | | 73 |
| 40 | Todd Olds – Ray Walsh | 0.00 | 0.00 | | 73 |
| 41 | Freddie Gibbs – Clark Gibbs | 0.00 | 0.00 | | 73 |
| 42 | Max Terry – Bugsy Terry | 0.00 | 0.00 | | 73 |
| 43 | Dillon Ellis – Allen Crawford | 0.00 | 0.00 | | 73 |
| 44 | Bo Chappell – Judy Chappell | 0.00 | 0.00 | | 73 |
| 45 | Horace Scott – Scott Spittle | 0.00 | 0.00 | | 73 |
| 46 | Jay Mason – Kaela Phillips | 0.00 | 0.00 | | 73 |
| 47 | Nathan Alford – Cody Brunson | 0.00 | 0.00 | | 73 |
| 48 | Jamie & Walker Partee | 0.00 | 0.00 | | 73 |
| 49 | Jeremy Bradley – Brooks Barrineau | 0.00 | 0.00 | | 73 |
| 50 | Dave Murdock – Paul Geddings | 0.00 | 0.00 | | 73 |
| 51 | Clint Postell | 0.00 | 0.00 | | 73 |
| 52 | Keith Shelton – Thomas Hoffmeyer | 0.00 | 0.00 | | 73 |
| 53 | Keith Britt – Andy Rutledge | 0.00 | 0.00 | | 73 |
| 54 | Gregg Donsota – Stephan Doncon | 0.00 | 0.00 | | 73 |
| 55 | Rodney Jordan | 0.00 | 0.00 | | 73 |
| 56 | Roby & Bynum Kelly | 0.00 | 0.00 | | 73 |
| 57 | Brandon Evans – Craig Hall | 0.00 | 0.00 | | 73 |
| 58 | Daniel Howell | 0.00 | 0.00 | | 73 |
| 59 | Donnie McCord – Hunter Mims | 0.00 | 0.00 | | 73 |
| 60 | Tim Hilton – Bucky Clarke | 0.00 | 0.00 | | 73 |
| | Total Entrys |   |   | $4,800.00 | |
| | BONUS $ |   |   | $1,000.00 | |
| | Total Paid At Ramp |   |   | $5,245.00 | |
| | Santee Cooper 2018 Spring Final Fund |   |   | $505.00 | |
| | 2018 CATT Championship Fund |   |   | $50.00 | |
| |   |   |   |   | |
| | 2018 Santee Cooper Spring Final Fund Total |   |   | $1,010.00 | |
| | 2018 CATT Championship Fund Total |   |   | $2,555.00 | |