The Santee Cooper Summer Final is July 21st! We will have a Fall Trail and the schedule will be up soon! Last Fall we had some great crowds with huge weights!
Bunn Tyson & Thad Driggers win with 26.61 lbs! Great catch guys! They also won the points and will fish the Final free!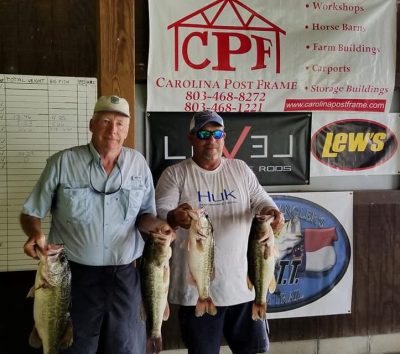 Grayson & Mark Cook took 2nd with 5 bass with 17.81 lbs!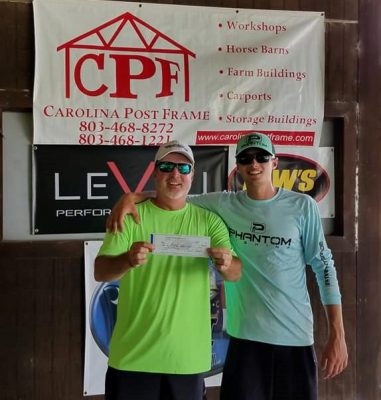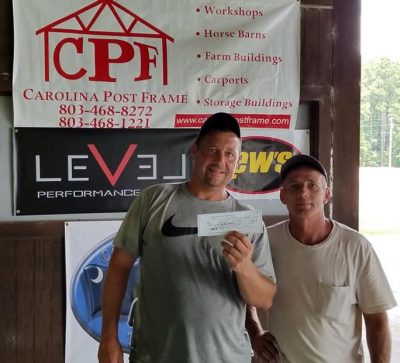 Big
Total
Total
14 Teams
Fish
Weight
Winnings
Points
Bunn Tyson-Thad Driggers  BONUS $ & 2nd BF
6.60
26.61
$942.00
220
Mark Cook-Grayson Cook
4.77
17.81
$350.00
218
David Benenhaley-Mike Cox    1st BF

7.30

16.45
$98.00
216
Chad Crosby – Darrell Tucker
3.36
14.29
214
Sam Hopkins – Sandy Oliver
4.35
13.46
212
Cole Drummond-Danny Shanz
5.26
12.64
210
Nelson Walker- Chris Brunson
0.00
9.89
208
Jamie Partee
5.66
7.23
206
Mario & Reid Colangelo
0.00
4.60
204
Michael & Miles Maxfield
0.00
3.69
202
Brad Swartz-Michael Maxfield
0.00
0.00
200
Johnny Player – John Gardenhire
0.00
0.00
200
Ed & Eddie Paul
0.00
0.00
200
Marc Deschanes – Christy Medlin
0.00
0.00
200
Total Entrys
$1,680.00
BONUS $
$200.00
Total Paid At Ramp
$1,390.00
Santee Cooper 2018 Summer Final Fund
$370.00
2019 CATT Championship Fund
$75.00
2018 Santee Cooper Summer Final Fund Total
$970.00
2019 CATT Championship Fund Total
$740.00