Guys the 2019 Season is just around the corner! We have the 2019 CATT Santee Cooper Trail posted! Click on the Santee Cooper Division! Looking for another big year in the Low Country!
Next and last CATT event on Santee Cooper for 2018 is the Santee Fall Final December 8th at John C Land!
Wendell Causey & Ray Winans weighed in 5 bass at 20.91 lbs and had the 1st BF at 7.82 lbs this past Saturday at John C! They won the tournament and the Fall Points! All total they took home $946.00 and will fish the Final free plus blast off #1!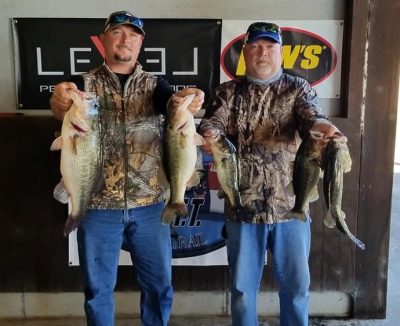 2nd went to Jason Smith & Jason Watkins with another limit weighing 20.90 lbs! They earned $279.00!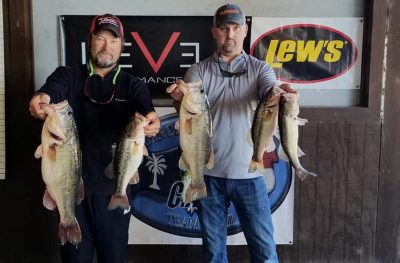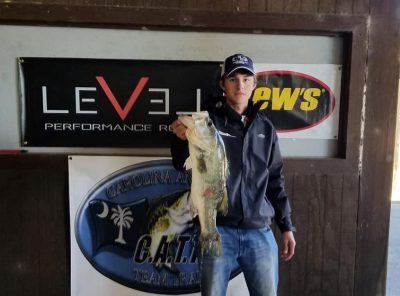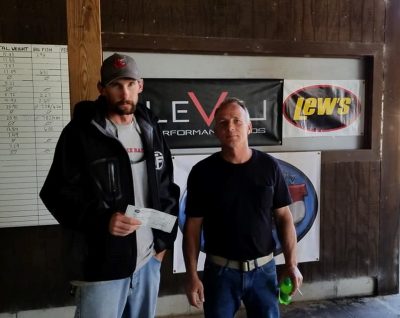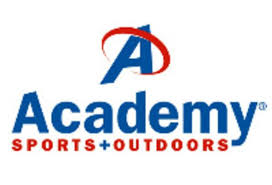 | | | | | |
| --- | --- | --- | --- | --- |
| | Big | Total | Total | |
| 18 Teams | Fish | Weight | Winnings | Points |
| Wendell Causey – Ray Winans  BONUS $ | 7.82 | 20.91 | $946.00 | 220 |
| Jason Smith – Jason Watkins | 7.58 | 20.90 | $279.00 | 218 |
| David Benenhaley – Bucky DeBerry | 0.00 | 17.88 | $100.00 | 216 |
| Robert Clarke- Lonnie Jones | 6.31 | 17.09 | | 214 |
| Cole Drummond – Danny Shanz | 6.00 | 13.84 | | 212 |
| Chad Crosby – Keith Britt | 2.96 | 10.60 | | 210 |
| Justin Wood – Dave Murdock | 0.00 | 7.57 | | 208 |
| Matthew Dangerfield – Michael Maxfield | 0.00 | 7.49 | | 206 |
| James Bond | 0.00 | 7.29 | | 204 |
| Bo Chappell | 2.27 | 5.72 | | 202 |
| Ricky Irick-David Eargle | 0.00 | 5.21 | | 200 |
| William Thigpen – Mark Creech | 2.64 | 4.93 | | 198 |
| Graison Cook – Mark Cook | 0.00 | 0.00 | | 196 |
| Steve Borton | 0.00 | 0.00 | | 196 |
| Chris Scott- Michael Barkley | 0.00 | 0.00 | | 196 |
| Ben Smith – Brent Bateman | 0.00 | 0.00 | | 196 |
| Johnny Player – John Gardenhire | 0.00 | 0.00 | | 196 |
| Sandy Oliver | 0.00 | 0.00 | | 196 |
| Total Entrys | | | $1,440.00 | |
| BONUS $ | | | $320.00 | |
| Total Paid At Ramp | | | $1,325.00 | |
| Santee Cooper 2018 Fall Final Fund | | | $360.00 | |
| 2019 CATT Championship Fund | | | $50.00 | |
| 2018 Santee Cooper Fall Final Fund Total | | | $1,480.00 | |
| 2019 CATT Championship Fund Total | | | $1,875.00 | |