Get your Phantom Apparel at a discount! Use PHANTOMCATT15 and receive 15% off your next order!
Click on the Phantom logo to get started!

Next Catt Santee Cooper River Fall Qualifier is November 3rd at John C Land!
1st Place Chris Scoot & Michael Barkley with 19.88 lbs and 1st BF at 5.85!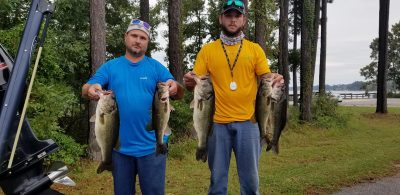 2nd Place Bucky DeBerry & David Benenhaley with 17.16 lbs!  2nd BF 505.00 lbs!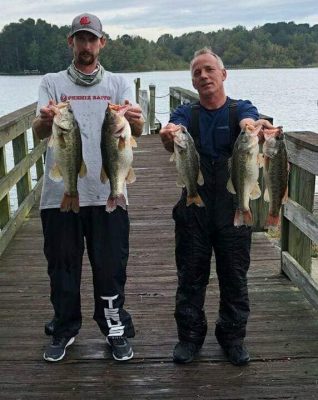 | | | | | |
| --- | --- | --- | --- | --- |
| | Big | Total | Total | |
| 12 Teams | Fish | Weight | Winnings | Points |
| Chris Scott- Michael Barkley  BONUS $ | 5.85 | 19.88 | $576.00 | 110 |
| David Benenhaley – Bucky DeBerry | 5.05 | 17.16 | $264.00 | 109 |
| Cole Drummond – Danny Shanz | 4.91 | 16.48 | | 108 |
| Ray Winans – Wendell Causey | 3.69 | 14.00 | | 107 |
| Bo Chappell | 3.48 | 13.21 | | 106 |
| Freddie Gamble | 3.24 | 11.71 | | 105 |
| Steve Borton | 0.00 | 6.47 | | 104 |
| Robert Clarke- Lonnie Jones | 0.00 | 6.38 | | 103 |
| William Thigpen – Mark Creech | 2.12 | 3.77 | | 102 |
| Ricky Irick-David Eargle | 2.81 | 2.81 | | 101 |
| Justin Wood – Dave Murdock | 0.00 | 0.00 | | 100 |
| Quionne York | 0.00 | 0.00 | | 100 |
| Total Entrys | | | $960.00 | |
| BONUS $ | | | $180.00 | |
| Total Paid At Ramp | | | $840.00 | |
| Santee Cooper 2018 Fall Final Fund | | | $250.00 | |
| 2019 CATT Championship Fund | | | $25.00 | |
| 2018 Santee Cooper Fall Final Fund Total | | | $1,120.00 | |
| 2019 CATT Championship Fund Total | | | $1,630.00 | |