Next up on Santee Cooper is the Fall Final Dec 14th! 
Don Pendarvis & Bryan Miller win the Fall Points and will fish the Final Free!
Bucky DeBerry takes the win with 20.40 lbs! He weighed in a 8.32 lb bass to take 2nd BF!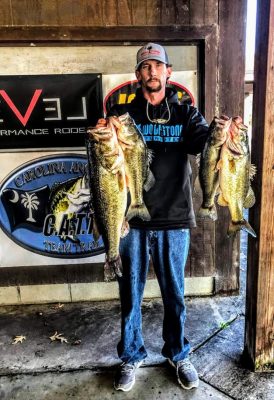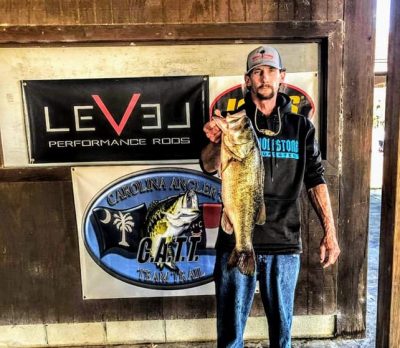 Pug Clements & Doug Evans took 2nd with 17.23 lbs. They weighed in the 1st BF at 9.05 lbs!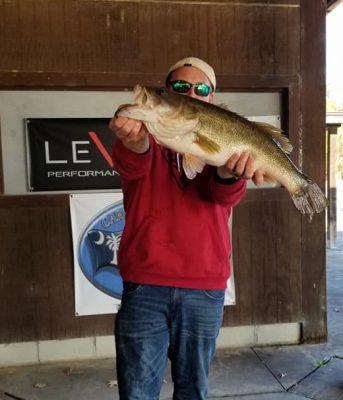 Another fat Fall Santee Cooper bass!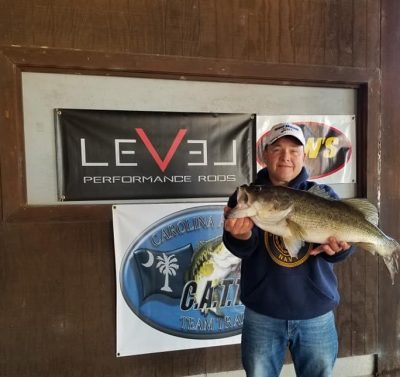 | | | | | |
| --- | --- | --- | --- | --- |
| 11 Teams | BF | Weight | Winnings | Points |
| Bucky DeBerry | 8.32 | 20.40 | $843.00 | 110 |
| Pug Clements – Doug Evans | 9.05 | 17.23 | $357.00 | 109 |
| Don Pendarvis – Bryan Miller | 6.29 | 15.13 | | 108 |
| Patrick Cook | 5.58 | 15.13 | | 107 |
| Jason Smith – Mike Stone | 6.12 | 14.15 | | 106 |
| Lonnie Jones | 3.69 | 11.07 | | 105 |
| John Wilson | 7.15 | 10.12 | | 104 |
| Keith Britt – Chad Crosby | 5.09 | 10.11 | | 103 |
| Ben Smith | 0.00 | 0.00 | | 102 |
| David Benehaley – Bobby LaBlank | 0.00 | 0.00 | | 102 |
| Brett & Brian Mitchell | 0.00 | 0.00 | | 102 |
| Total Entrys | | | $1,320.00 | |
| BONUS $ | | | $250.00 | |
| Total Paid At Ramp | | | $1,200.00 | |
| Santee Cooper 2019 FALL Final Fund | | | $265.00 | |
| 2020 CATT Championship/Phantom Fund | | | $75.00 | |
| 2019 Santee Cooper FALL Final Fund Total | | | $525.00 | |
| 2020 CATT Championship/Phantom Total | | | $1,855.00 | |