Next up on Santee Cooper is this coming Saturday at John C Land and this Qualifier will be a GOLD!
Brian Scott & Brad Beatson weigh in 5 bass at 24.06 lbs to take 1st Place!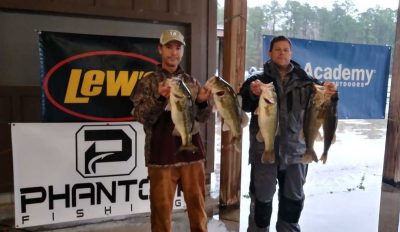 Bobby Gibbs & Don Pendarvis 2nd with 5 bass weighing 23.12 lbs!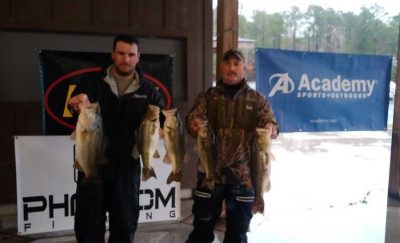 Elvis & Brian Peagler 3rd with 21.14 lbs! BF 8.46 lbs!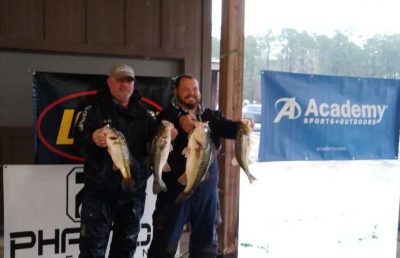 Steve Borton & Dave Murdock finished 4th with 18.45 lbs!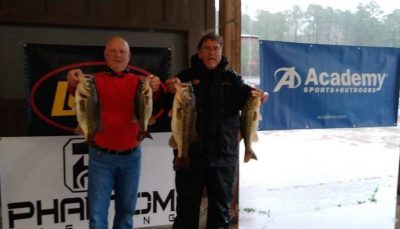 Walter Capps and Thad Driggers 2nd BF 7.30 lbs!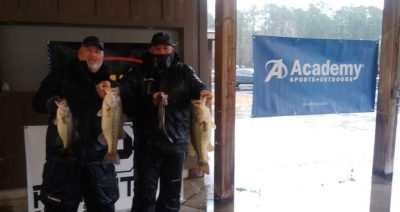 | | | | | |
| --- | --- | --- | --- | --- |
| 12 Teams | BF | Weight | Winnings | Points |
| Brian Scott – Brad Beatson | 0.00 | 24.06 | $635.00 | 110 |
| Bobby Gibbs – Don Pendarvis | 6.41 | 23.12 | $180.00 | 109 |
| Elvis Peagler – Brian Peagler | 8.46 | 21.14 | $84.00 | 108 |
| Dave Murdock – Steve Borton | 6.53 | 18.45 | | 107 |
| Thad Driggers – Walter Capps | 7.30 | 17.17 | $36.00 | 106 |
| Will Timmons – Bennett Lawshe | 0.00 | 13.39 | | 105 |
| Horace Scott Jr – Gordon Owens | 0.00 | 12.53 | | 104 |
| Scott Spittle – Horace Scott | 0.00 | 12.35 | | 103 |
| Garrett Brown | 6.76 | 10.47 | | 102 |
| Chad Crosby – Darnell Tucker | 0.00 | 0.00 | | 92 |
| Shawn Benton – Logan Benton | 0.00 | 0.00 | | 92 |
| Ben Cox | 0.00 | 0.00 | | 92 |
| Total Entrys | | | $960.00 | |
| BONUS $ | | | $275.00 | |
| Total Paid At Ramp | | | $935.00 | |
| Santee Cooper 2021 Spring Final Fund | | | $225.00 | |
| 2021 CATT Championship Fund | | | $25.00 | |
| 2021 Santee Cooper Spring Final  Total | | | $675.00 | |
| 2021 CATT Championship Fund Total | | | $660.00 | |