Next Santee Cooper CATT Qualifier is this coming Saturday Feb 15 at John  C Land! This is a GOLD Qualifier Entry at the ramp will be $130.00!
Use PHANTOMCATT15 at checkout and receive 15% off your order! Click on the Phantom logo to view the great line of Phantom Apparel! 

Wade Grooms takes home $975.00 & 1st Place with 5 bass weighing 22.92 lbs!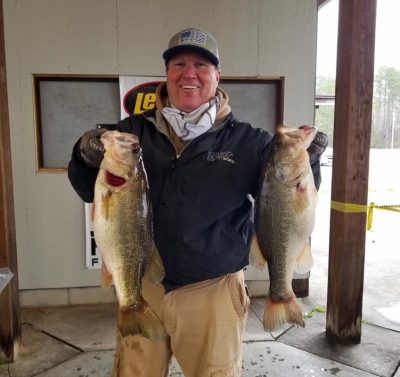 Brian Scott & Brad Beatson claim 2nd with 22.76 lbs!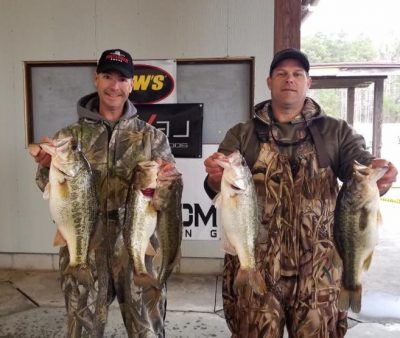 Donnie McCord & Jamie Partee finished 3rd with 19.00 lbs!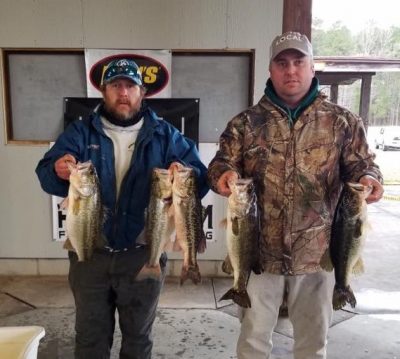 | | | | | |
| --- | --- | --- | --- | --- |
| | Big | Total | Total | |
| 22 Teams | Fish | Weight | Winnings | Points |
| Wade Grooms | 0.00 | 22.92 | $975.00 | 110 |
| Brian Scott – Brad Beatson | 6.68 | 22.76 | $366.00 | 109 |
| Jamie Partee – Donnie McCord | 0.00 | 19.00 | $200.00 | 108 |
| Jason Green – Bryan Miller | 0.00 | 18.44 | $100.00 | 107 |
| Brent Waynick – Emmett McCauley | 6.04 | 17.97 | | 106 |
| Max Terry – James Glasscock | 0.00 | 16.19 | | 105 |
| Ronnie Mills – Trip Mills | 6.54 | 14.83 | | 104 |
| Justin Johnson | 0.00 | 14.22 | | 103 |
| Ben Smith – Isaac Perkins | 0.00 | 14.14 | | 102 |
| Barry Sims – Witt Dority | 0.00 | 11.99 | | 101 |
| Clark Gibbs – Freddie Gibbs | 0.00 | 11.89 | | 100 |
| Lonnie Jones | 0.00 | 9.50 | | 99 |
| Stevie Walker | 0.00 | 7.76 | | 98 |
| John Wilson – Cody Armstrong | 6.87 | 6.87 | $154.00 | 97 |
| John Ford Sr – John Ford Jr | 0.00 | 6.43 | | 96 |
| Jason Morse – Zeke Lynum | 0.00 | 5.86 | | 95 |
| Woody Floyd – Vickie Morris | 0.00 | 5.47 | | 94 |
| Bunn Tyson – Thad Driggers | 0.00 | 3.68 | | 93 |
| Patrick Williams – Mark Williams | 0.00 | 0.00 | | 92 |
| Keith Shelton – Chris Rice | 0.00 | 0.00 | | 92 |
| Bobby LeBlank – David Bennenhalley | 0.00 | 0.00 | | 92 |
| Illya Smith – Frank Celestine | 0.00 | 0.00 | | 92 |
| Total Entrys | | | $1,760.00 | |
| BONUS $ | | | $475.00 | |
| Total Paid At Ramp | | | $1,795.00 | |
| Santee Cooper 2020 Spring Final Fund | | | $340.00 | |
| 2020 CATT Championship Fund | | | $50.00 | |
| 2020 Santee Cooper Spring Final Fund Total | | | $340.00 | |
| 2020 CATT Championship Fund Total | | | $2,100.00 | |