We will be looking to do something in the Fall at Santee Cooper! Keep checking back! We finally were able to get the Final in! 
Robert Clarke & Lonnie Jones win the Santee Cooper Final with 15.55 lbs! $2,525.00!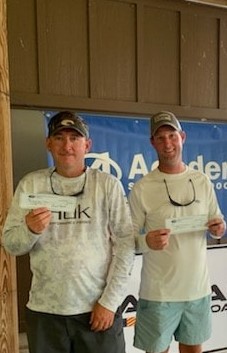 Use PHANTOMCATT15 at checkout and earn 15% off your order from Phantom!

| | | | |
| --- | --- | --- | --- |
| 23 Teams | BF | Weight | Winnings |
| Robert Clarke – Lonnie Jones | 6.33 | 15.55 | $2,525.00 |
| Mac Cook – Patrick Cook | 6.51 | 14.22 | $900.00 |
| Jamie Partee – Jay McCutchen | 4.90 | 14.05 | $400.00 |
| Mike Watson – Craig McFadden | 6.53 | 14.03 | $291.00 |
| Max Terry – James Glasscock | 5.20 | 13.62 | |
| Ray Walsh | 4.07 | 13.09 | |
| Ed Paul – Eddie Paul | 4.50 | 10.98 | |
| Bunn Tyson – Thad Driggers | 0.00 | 10.50 | |
| Gordon Owens – Horace Scott | 0.00 | 10.49 | |
| Brian Scott – Brad Beatson | 4.34 | 10.18 | |
| Greg Walker – Scott Perrine | 8.40 | 10.08 | $154.00 |
| Wade Grooms | 0.00 | 9.92 | |
| Bucky DeBerry | 0.00 | 7.68 | |
| John Wilson – Cody Armstrong | 0.00 | 7.45 | |
| Mac Altman – Randall Miller | 0.00 | 7.43 | |
| Don Pendarvis – Bobby Gibbs | 0.00 | 6.37 | |
| Jason Green – Bryan Miller | 0.00 | 0.00 | |
| Illya Smith – Frank Celestine | 6.33 | 0.00 | |
| Barry Brown – Steven Walker | 0.00 | 0.00 | |
| Chad Crosby | 0.00 | 0.00 | |
| Brent Riley – Nathan Burgess | 0.00 | 0.00 | |
| Jamie Blackburn – Chris McClary | 0.00 | 0.00 | |
| Ben Cox – Chad Cook | 0.00 | 0.00 | |