Next Santee Cooper CATT is March 25th at Blacks Camp!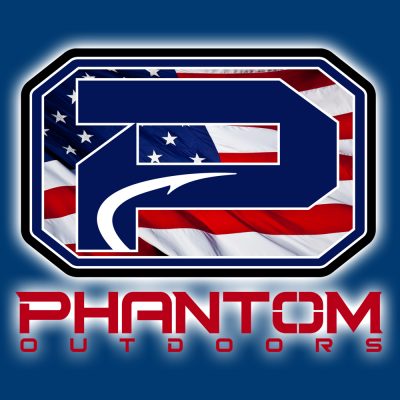 The 2023 Santee Cooper Phantom Outdoors Open!!! $10,000.00 1st Place! 2021 we had 113 teams enter! Come join us! You DO NOT  have to qualify to enter! You do not have to be a CATT member! May 6th John C Land !
2023 Phantom Outdoors Open Series – Carolina Anglers Team Trail (cattteamtrail.com)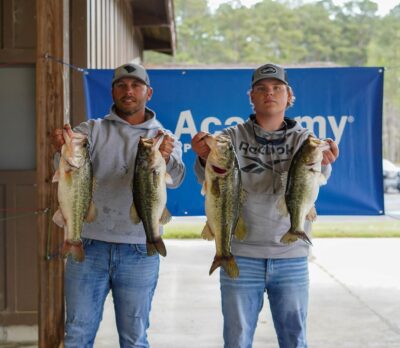 Casey & Dalton Warren took 1st Place at Santee Cooper with 5 bass weighing 23.59 lbs. They earned $1,853.00!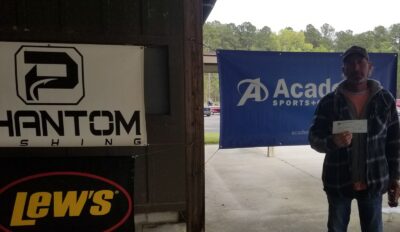 Mack Altman & Randall Miller finished 2nd with 18.84 lbs!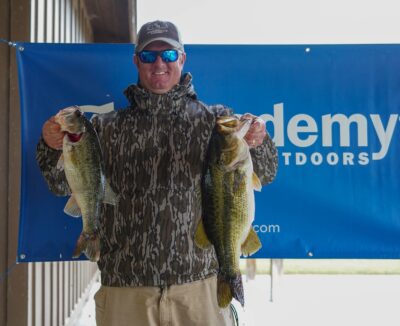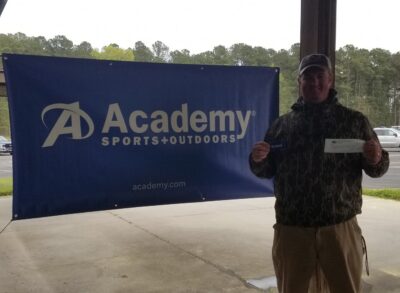 Jason Morse & Zeke Lynam with the Academy BF at 7.56 lbs!
| | | | | |
| --- | --- | --- | --- | --- |
| TEAM | BF | WEIGHT | WINNINGS | POINTS |
| CASEY WARREN -DALTON WARREN | 6.57 | 23.59 | $1,853.00 | 110 |
| MACK ALTMAN-RANDALL MILLER | 5.63 | 18.84 | $560.00 | 109 |
| CHAD ARDIS-BUD BOWMAN | 5.04 | 18.00 | $300.00 | 108 |
| BRIAN SCOTT-BRAD BEATSON | 4.28 | 15.48 | $200.00 | 107 |
| SCOTT-BRANDON SPITTLE | 5.73 | 13.82 | $125.00 | 106 |
| BRADFORD-DWIGHT BEAVERS | 0.00 | 13.32 | | 105 |
| JAMES EVANS-JASON RILEY | 0.00 | 12.28 | | 104 |
| ANDREW BULL-WILLIAM DIXON | 0.00 | 11.74 | | 103 |
| JASON MORSE-ZEKE LYNAM | 7.56 | 11.45 | $182.00 | 102 |
| JOHN WILLOCKS-KEVIN ALFORD | 5.65 | 11.03 | | 101 |
| MIKE KING-BLAKE WINANS | 6.43 | 9.55 | | 100 |
| WESLEY BILTON-TREZ WIENGES | 5.03 | 8.27 | | 99 |
| MARIO-REID COLANGELO | 0.00 | 5.21 | | 98 |
| WILL TIMMONS-BRYCE MATTHEWS | 0.00 | 4.27 | | 97 |
| BUGZY TERRY-COLLIN CRIBB | 3.13 | 3.13 | | 96 |
| JUSTIN CROMER-MARK BARNES | 2.06 | 2.06 | | 95 |
| NICK GANT-PATRICK COOK | 0.00 | 0.00 | | 85 |
| KEVIN BROCK-BUBBA DENNIS | 0.00 | 0.00 | | 85 |
| BILLY WILLIS-GLEN PORTER | 0.00 | 0.00 | | 85 |
| TODD OLDS-BRIAN MAXWELL | 0.00 | 0.00 | | 85 |
| HORACE SCOTT-HORACE LEE SCOTT JR. | 0.00 | 0.00 | | 85 |
| BRUCE ANDREWS-MITCHELL GORDON | 0.00 | 0.00 | | 85 |
| BENNETT LAWSHE-JEREMY HEWITT | 0.00 | 0.00 | | 85 |
| HUNTER HOFFMEYER-LONNIE JONES | 0.00 | 0.00 | | 85 |
| PAUL GEDDINGS-RICKY IRICK | 0.00 | 0.00 | | 85 |
| PATRICK OLIVER-J WEINBERG | 0.00 | 0.00 | | 85 |
| DAVE MURDOCK-STEVE BORTON | 0.00 | 0.00 | | 85 |
| Total Entrys | | | $3,120.00 | |
| BONUS $ | | | $575.00 | |
| Total Paid At Ramp | | | $3,220.00 | |
| 2023 Santee Cooper Spring Final Total | | | $375.00 | |
| CATT | | | $50.00 | |
| 2023 CATT Championship/Phantom Fund | | | $50.00 | |
| 2023 Santee Cooper Spring Final Total | | | $1,215.00 | |