This weekend! The 2022 Santee Cooper Phantom Outdoors Invitational !!! $10,000.00 1st Place! 2021 we had 113 teams enter! Come join us!
You DO NOT  have to qualify to enter! MUST be a CATT member! You can pay all at the ramp or all on line!
Tap on the Image below to see more info!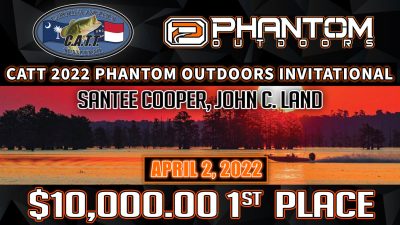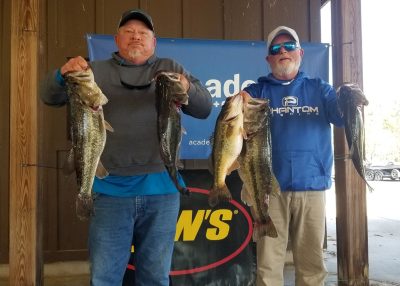 Billy Willis & Glenn Porter win Santee with 5 bass weighing 26.95 lbs! They also weighed in the Academy BF at 7.87 lbs pushing their total winnings to $1,197.00!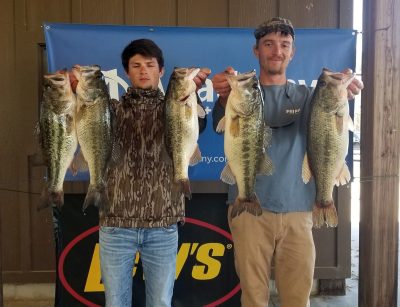 Bennett Lawshe & Will Timmons 2nd with 22.80 lbs!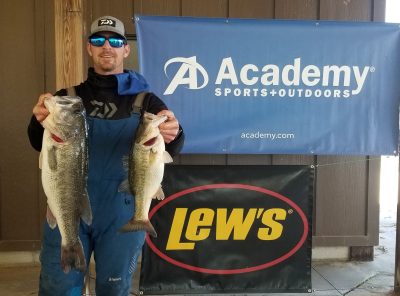 Trez Wienges & Wesley Bilton 3rd with 1723 lbs!

| | | | | |
| --- | --- | --- | --- | --- |
| Team | BF | Weights | Winnings | Points |
| Billy Willis-Glenn Porter | 7.87 | 26.95 | $1,197.00 | 110 |
| Will Timmons-Bennett Lawshe | 5.74 | 22.80 | $825.00 | 109 |
| Trez Wienges-Wesley Bilton | 7.35 | 17.23 | $263.00 | 108 |
| Alex Dempsey-Benji Gray | 0.00 | 15.55 | $140.00 | 107 |
| Jamie Glasscock-Max Terry | 0.00 | 14.10 | | 106 |
| Nelson Walker-Chris Brunson | 0.00 | 13.73 | | 105 |
| Jesse Strickland-Brian Altman | 0.00 | 9.51 | | 104 |
| Steve Borton-Dave Murdock | 5.71 | 8.48 | | 103 |
| Mark-Fisher Gallup | 5.13 | 7.62 | | 102 |
| Jamie Partee-Donnie McCord | 0.00 | 7.22 | | 101 |
| Justin Cromer-Mark Barnes | 0.00 | 6.64 | | 100 |
| Mason Miles-Andrew McLeod | 0.00 | 5.14 | | 99 |
| Ed-Eddie Paul | 0.00 | 0.00 | | 89 |
| Daniel Howell-Sean Anderson | 0.00 | 0.00 | | 89 |
| Brent Waynick-Emmett McCauley | 0.00 | 0.00 | | 89 |
| Ben Cox-Chase Marshall | 0.00 | 0.00 | | 89 |
| Chris Edge-Cory Stewart | 0.00 | 0.00 | | 89 |
| Timothy Oliver-Ben Duke | 0.00 | 0.00 | | 89 |
| Freddie-Clark Gibbs | 0.00 | 0.00 | | 89 |
| Scott Spittle-Brandon Spittle | 0.00 | 0.00 | | 89 |
| Mario-Reid Colangelo | 0.00 | 0.00 | | 89 |
| Total Entrys | | | $2,520.00 | |
| BONUS $ | | | $350.00 | |
| Total Paid At Ramp | | | $2,425.00 | |
| Santee Cooper 2022 Spring Final Fund | | | $330.00 | |
| 2022 CATT Championship Fund | | | $50.00 | |
| 2022 Santee Cooper Spring Final  Total | | | $1,195.00 | |