Next Santee Cooper Fall CATT is November 20 at John C Land!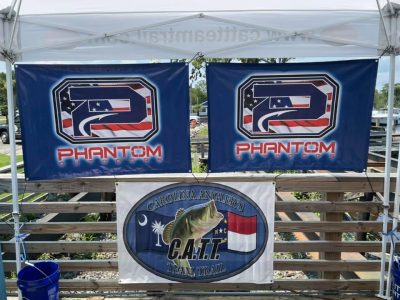 The 2021 PHANTOM OUTDOORS Invitational Classic will take place on Lake Hartwell Nov 5-6 and we are guaranteeing $10,000.00 to 1st Place!
Green Pond Landing & Event Center – 470 Green Pond Rd, Anderson, SC 29625
A team or solo angler must fish 2 CATT events to Qualify! You may fish the Invitational solo or with your partner or alternate partner your team used in any CATT event.
You can get in your 2 events by fishing any CATT Fall 2020,  CATT Spring 2021, CATT Summer 2021 & CATT Fall 2021!
Go to the Division page and tap on 2021 Phantom Outdoor Invitational Classic
Alan & Brandon Lovelace took 1st Place with 5 bass weighing 18.83 lbs worth $629.00!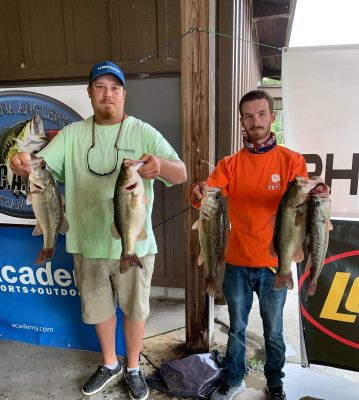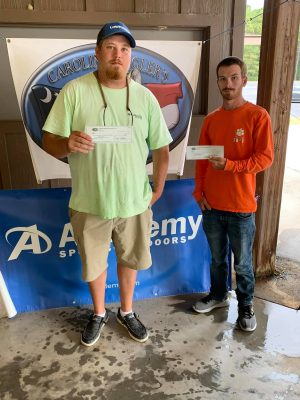 Bobby Gibbs & Don Pendarvis claimed 2nd with 17.62 lbs and weighed the Academy BF at 4.83 lbs!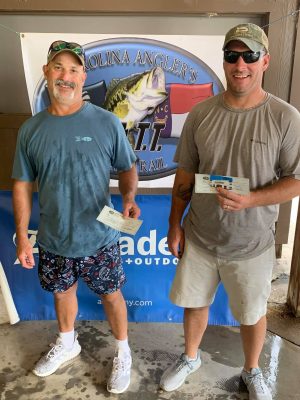 Bennett Lawshe & Will Timmons took 3rd with 14.06 lbs!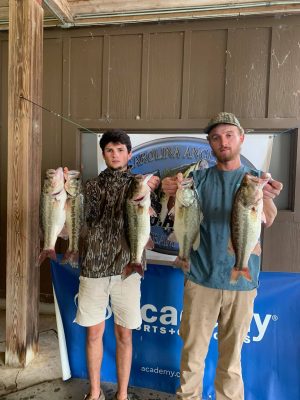 Pee Wee Geddings & Ricky Trick 4th with 10.75 lbs!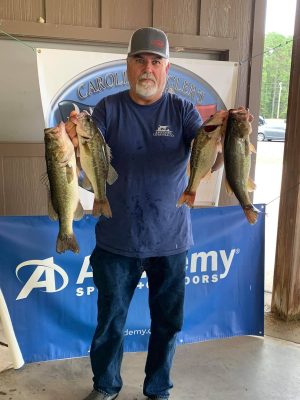 | | | | | |
| --- | --- | --- | --- | --- |
| Team | BF | Weight | Winnings | Points |
| Alan & Brandon Lovelace | 4.05 | 18.83 | $629.00 | 110 |
| Don Pendarvis – Bobby Gibbs | 4.83 | 17.62 | $291.00 | 109 |
| Will Timmons – Bennett Lawshe | 3.60 | 14.06 | | 108 |
| Pee Wee Geddings – Ricky Irick | 3.27 | 10.75 | | 107 |
| Mack Altman – Randall Miller | 0.00 | 9.74 | | 106 |
| Landon Murray – Ken Murray | 0.00 | 8.22 | | 105 |
| William Thigpen | 0.00 | 7.25 | | 104 |
| Billy Willis – Glen Porter | 4.74 | 7.05 | | 103 |
| Steve Borton – Dave Murdock | 0.00 | 6.68 | | 102 |
| Glen Rogers – Bobby Wilson | 0.00 | 3.90 | | 101 |
| Chase Wallace – Dana Wallace | 0.00 | 0.00 | | 91 |
| Andrew Bull | 0.00 | 0.00 | | 91 |
| Garrett Brown – Hogan Hutchins | 0.00 | 0.00 | | 91 |
| Total Entrys | | | $1,040.00 | |
| BONUS $ | | | $200.00 | |
| Total Paid At Ramp | | | $920.00 | |
| Santee Cooper 2021 Fall Final Fund | | | $250.00 | |
| 2022 CATT Championship Fund | | | $20.00 | |
| 2021 Santee Cooper Fall Final  Total | | | $400.00 | |
| 2022 CATT Championship Fund Total | | | $0.00 | |