Next and last Savannah River Winter Qualifier is Jan 23rd at Stokes Bluff! You only have to enter 1 Savannah River Qualifier to be eligible to enter the Savannah River Winter Final!
We had a great crowd with 16 teams entering and the fishing was great! Justin Diekemper and Ken Morgan took 1st Place with 5 bass weighing 17.09 lbs!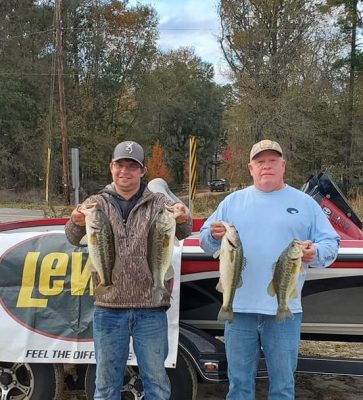 2nd went to Victor Belagorska & landon Caldwell with 14.74 lbs!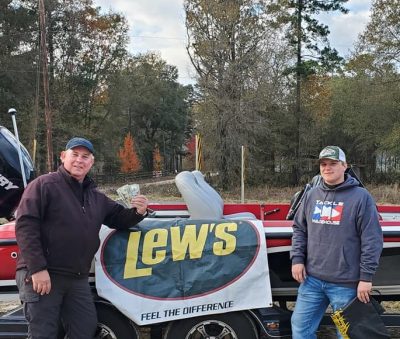 Aaron Saucy & Barry Descaro finished 3rd with 14.62 lbs!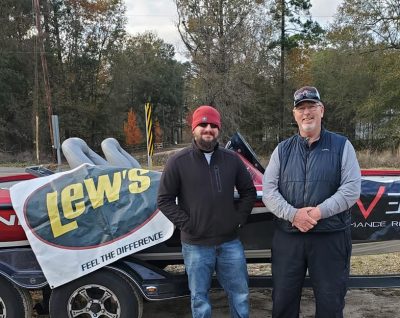 Team
BF
Weight
Winnings
Points
Ken Morgan/Justin Diekemper
0.00
17.09
$860.00
110
Victor Belagorska/Landon Caldwell
0.00
14.74
$210.00
109
Barry Descaro/Aaron Saucy
0.00
14.62
$90.00
108
Tim Roundtree/Al Pittman
3.82
13.81
$48.00
107
Patrick Findley
4.69
12.83
$112.00
106
Joe Toth
0.00
12.09
105
Mel Long/Felix Stanley
0.00
11.86
104
Alston Long/Michael Stanley
0.00
11.55
103
Chris Chavis/Nick Hager
0.00
11.09
102
Tyrone Gadson/Matt Laskey
0.00
10.42
101
Brian Gunn/Matthew Gunn
0.00
10.03
100
Davis English
0.00
9.22
99
Matt Cantrell/Wesley Mullins
0.00
8.96
98
Colby Balnchard/Tony Masters
0.00
8.91
97
Ron Welch
0.00
6.32
96
Todd Spandler
0.00
5.90
95
Total Entrys
$1,280.00
BONUS $
$375.00
Total Paid At Ramp
$1,320.00
Savannah River 2020 Winter Final Fund
$250.00
2021 CATT Championship Fund
$35.00
2020 Savannah River Winter Final Fund
$625.00
2021 CATT Championship Fund Total
$420.00