We wrapped up the the last Savannah River Qualifier in this Series this past Saturday with 16 teams entering! We have 30 teams eligible to enter the Final August 22 at Stokes Bluff! Anthony Joyner & Barry Conley win the Savannah River Points and will receive FREE ENTRY at the Savannah River Final!
Anthony Joyner & Barry Conley brought in a 5 bass limit weighing up at 16.38 lbs and weigh in the 1st BF at 6.46 lbs! They collected $947.00!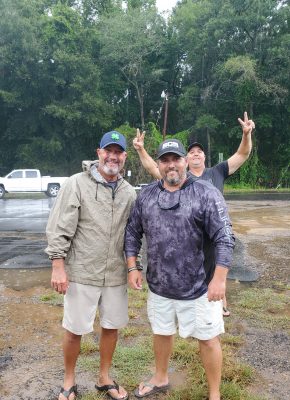 Alston Long & Evan Anderson weighed in a limit at 14 lbs even to take 2nd Place!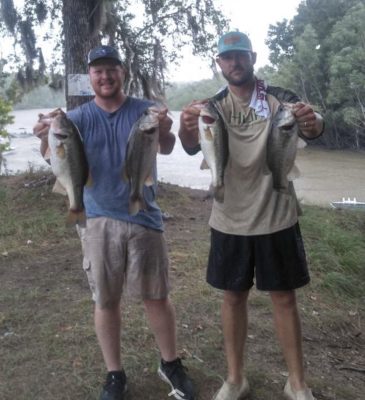 Richard Boatright claimed 3rd with 13.60 lbs!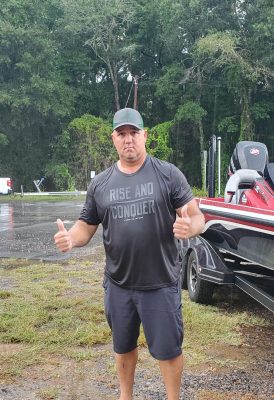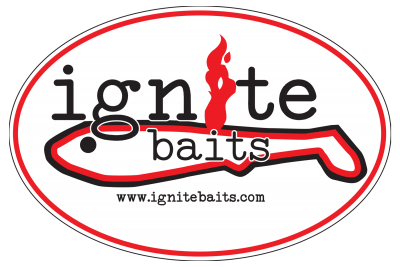 | | | | | |
| --- | --- | --- | --- | --- |
| 16 Teams | BF | Weight | Winnings | Points |
| Anthony Joyner/Barry Conley | 6.46 | 16.38 | $947.00 | 110 |
| Alston Long/Evan Anderson | 4.11 | 14.00 | $258.00 | 109 |
| Richard Boatright | 0.00 | 13.60 | $90.00 | 108 |
| Clint Proudfoot/Alan Sumner | 0.00 | 11.92 | | 107 |
| Chris Chavis/Nick Hager | 0.00 | 11.56 | | 106 |
| Frank Ackerman/Jamie Rushing | 0.00 | 11.36 | | 105 |
| Tim Roundtree/Al Pittman | 0.00 | 11.10 | | 104 |
| Scott Nobles/Ray Kessler | 0.00 | 10.88 | | 103 |
| Todd Hargrave/Scott Hendley | 0.00 | 10.41 | | 102 |
| Matt Cantrell | 0.00 | 9.99 | | 101 |
| Gary Lee Sr./Hunter Lee | 0.00 | 9.89 | | 100 |
| Joe Toth | 0.00 | 7.58 | | 99 |
| Dewayne Neese/Michael Smith | 0.00 | 7.19 | | 98 |
| Tyrone Gadson | 0.00 | 6.82 | | 97 |
| Daniel Grassi/Daniel Grassi Jr. | 0.00 | 6.79 | | 96 |
| Noah Pescitelli/Bradley Resente | 0.00 | 0.00 | | 95 |
| Total Entrys | | | $1,280.00 | |
| BONUS $ | | | $350.00 | |
| Total Paid At Ramp | | | $1,295.00 | |
| Savannah River 2020 Winter Final Fund | | | $300.00 | |
| 2020 CATT Championship Fund | | | $0.00 | |
| 2020 Savannah River Winter Final Fund | | | $1,160.00 | |
| 2020 CATT Championship Fund Total | | | $4,160.00 | |