Next Savannah River Winter Qualifier is Dec 28 at Stokes Bluff!
Guys check out the line of Phantom Gear! Use PHANTOMCATT15 and receive 15% off at check out!
Click on the Phantom Logo!

Al Pittman & Tim Roundtree win with 15.09 lbs!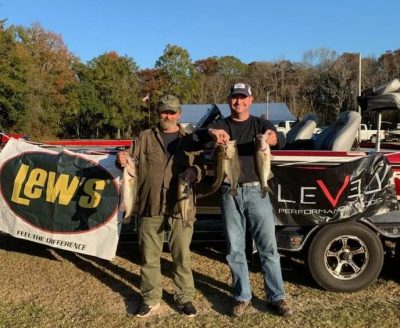 2nd Place Wesley Mullins & Matt Cantrell with 5 bass weighing 14.74 lbs!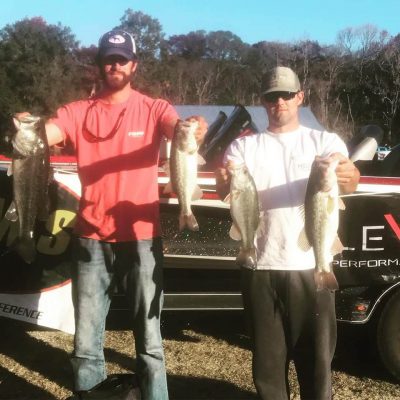 | | | | | |
| --- | --- | --- | --- | --- |
| 16 Teams | BF | Weight | Winnings | Points |
| Tim Roundtree/Al Pittman | 4.26 | 15.09 | $858.00 | 110 |
| Welsey Mullins/Matt Cantrell | 4.60 | 14.74 | $322.00 | 109 |
| Sawyer Hunt/Barry Descaro | 0.00 | 12.50 | $90.00 | 108 |
| Patrick Findley/Alex McCord | 0.00 | 11.06 | | 107 |
| Dewayne Neese/Raymond Stille | 0.00 | 10.46 | | 106 |
| Anthony Joyner/Barry Conley | 0.00 | 9.92 | | 105 |
| Victor Belagorska | 0.00 | 9.68 | | 104 |
| Ken Morgan/Chase Morgan | 0.00 | 9.42 | | 103 |
| Michael Stanley/Benjamine Altman | 0.00 | 8.90 | | 102 |
| Daniel Wing/Randal Reynolds | 0.00 | 8.73 | | 101 |
| Mac Sampey/Vonnett Sampey | 0.00 | 8.61 | | 100 |
| Aaron Bozeman | 0.00 | 8.27 | | 99 |
| Gary Lee Jr./Gary Lee Sr. | 0.00 | 7.88 | | 98 |
| Aaron Saucy/Mike Hucks | 0.00 | 7.10 | | 97 |
| Joe Toth | 0.00 | 6.33 | | 96 |
| Nathan Singletary/Steven Decker | 0.00 | 5.68 | | 95 |
| Total Entrys | | | $1,280.00 | |
| BONUS $ | | | $325.00 | |
| Total Paid At Ramp | | | $1,270.00 | |
| Savannah River 2019 Winter Final Fund | | | $270.00 | |
| 2020 CATT Championship Fund | | | $35.00 | |
| 2019 Savannah River Winter Final Total | | | $270.00 | |
| 2020 CATT Championship Fund Total | | | $1,890.00 | |