Next up on the Savannah River is the October 20th Final out of Stokes Bluff! We have 39 teams eligible to enter!
Tim Roundtree and Al Pittman win the Savannah River Summer Points and will fish the Final Free!
Mel Long & Felix Stanley took 1st with 5 bass weighing 14.88 lbs!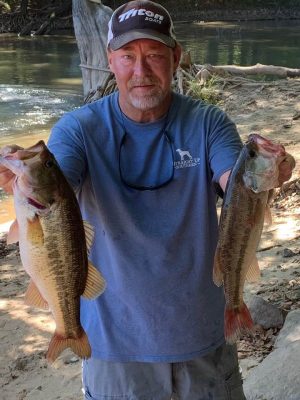 Joe Toth with the BF at 5.86 lbs!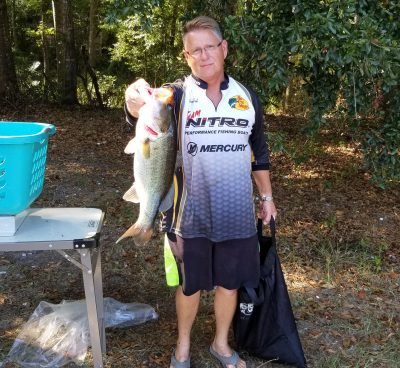 | | | | | |
| --- | --- | --- | --- | --- |
| 22 Teams | BF | Weight | Winnings | Points |
| Mel Long/Felix Stanley | 4.59 | 14.88 | $866.00 | 110 |
| Paul Johnson/Adam Wood | 0.00 | 13.01 | $300.00 | 109 |
| Tim Roundtree/Al Pittman | 3.65 | 12.60 | $200.00 | 108 |
| Barry Thames/Jamie Thames | 0.00 | 12.20 | $100.00 | 107 |
| Joseph Toth | 5.86 | 11.72 | $154.00 | 106 |
| Wesley Mullins/Matt Cantrell | 0.00 | 11.02 | | 105 |
| Dan Martin/Monte Misplay | 0.00 | 10.93 | | 104 |
| Clint Proudfoot/Cody Brant | 0.00 | 10.79 | | 103 |
| Patrick Findley/Corey Rewis | 0.00 | 10.67 | | 102 |
| Christopher Chavis/Nick Hager | 0.00 | 10.53 | | 101 |
| Ronald Welch | 0.00 | 9.52 | | 100 |
| Weston Wilkes/Danielle Oliff | 0.00 | 9.45 | | 99 |
| Junior Morgan | 0.00 | 8.38 | | 98 |
| Jerry Hood/Ann Hood | 0.00 | 8.31 | | 97 |
| Mac Sampey/Vonette Sampey | 0.00 | 8.18 | | 96 |
| Eddie Coto/Lamar Pope | 0.00 | 8.07 | | 95 |
| Sawyer Hunt/Daniel Wing | 0.00 | 7.59 | | 94 |
| Rocky Mullis/Jeff Mullis | 0.00 | 5.71 | | 93 |
| Gary Lee/Gary Lee Jr. | 0.00 | 4.25 | | 92 |
| Scott Nobles/Ray Kessler | 0.00 | 0.00 | | 91 |
| Steven Decker/Nathan Singletary | 0.00 | 0.00 | | 91 |
| Anthony Joyner | 0.00 | 0.00 | | 91 |
| Total Entrys | | | $1,760.00 | |
| BONUS $ | | | $300.00 | |
| Total Paid At Ramp | | | $1,620.00 | |
| Savannah River 2019 Summer Final Fund | | | $390.00 | |
| 2019 CATT Championship/Phantom Fund | | | $50.00 | |
| 2019 Savannah River Summer Final Fund Total | | | $1,580.00 | |
| 2019 CATT Championship/Phantom Fund Total | | | $465.00 | |