We concluded the 2022 season on the Savannah River this past weekend with the Fall Final out of Stokes Bluff! Thanks for fishing and we'll have the 2023 schedule up soon! Next year we plan to bring a Championship type event to Lake Murray so hopefully some of you guys can join us on Murray!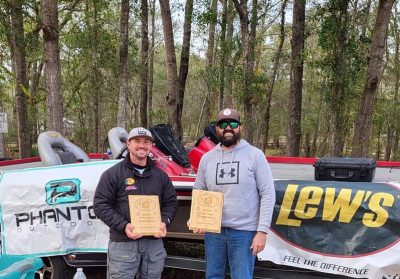 Nick Hager & Chris Chavis win the Savannah River Fall Final with 5 bass weighing 13.95 lbs! They took home $1,825.00!
Hunter McCall & Caleb Barned finished 2nd with 12.37 lbs and brought in the BF at 6.67 lbs!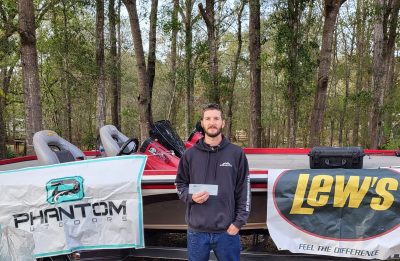 Patrick Findley 3rd with 12.08 lbs!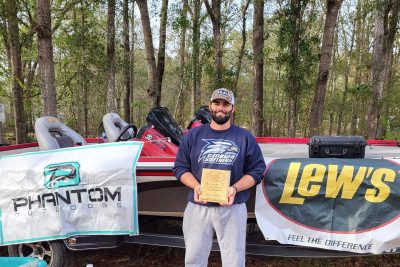 Matt Cantrell with his Fall Point Champ Plaque!
| | | | |
| --- | --- | --- | --- |
| Team | BF | Weight | Winnings |
| Chris Chavis/Nick Hager | 0.00 | 13.95 | $1,825.00 |
| Hunter McCall/Caleb Barnes | 6.67 | 12.37 | $500.00 |
| Patrick Findley | 5.74 | 12.08 | $120.00 |
| Anthony Joyner/Barry Conley | 0.00 | 11.85 | |
| Matt Cantrell | 0.00 | 10.90 | |
| Carl Rogers/Tony Cook | 0.00 | 10.04 | |
| Tim Roundtree/Al Pittman | 0.00 | 8.89 | |
| Robert Wood/Norman Chapman | 0.00 | 8.05 | |
| Joe Toth | 0.00 | 7.58 | |
| Kyle Scott | 0.00 | 7.00 | |
| Mac Sampey | 0.00 | 6.19 | |
| Danny Houck/Susan Houck | 0.00 | 0.00 | |