Next Savannah River CATT is March 26 launching from Stokes Bluff!
James Turner & Richard Boatright win on the Savannah River! they brought in 5 bass weighing 16.34 lbs good enough for a $795.00 check!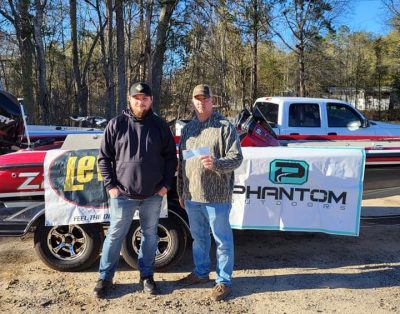 Felix Stanley & Mel Long took 2nd with 14.59 lbs and weighed in the 1st BF at 6.50 lbs!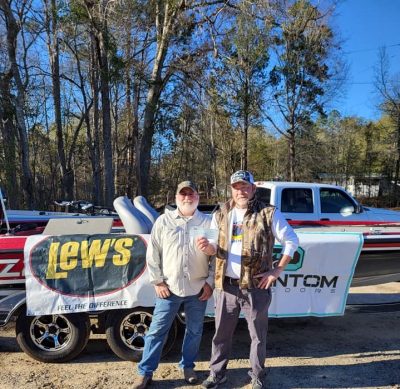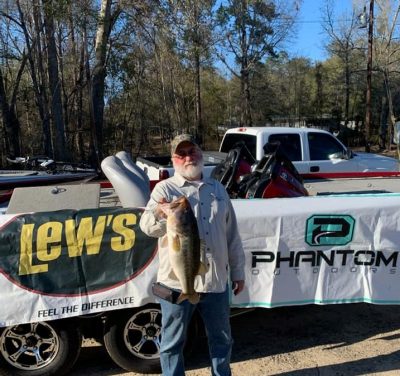 Daniel Grassi & Daniel Grassi III finished 3rd with 13.38 lbs!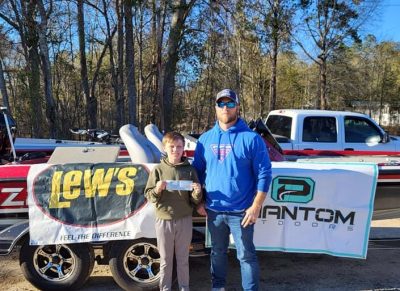 | | | | | |
| --- | --- | --- | --- | --- |
| Team | BF | Weight | Winnings | Points |
| Richard Boatright/James Turner | 5.45 | 16.34 | $795.00 | 110 |
| Mel Long/Felix Stanley | 6.50 | 14.59 | $305.00 | 109 |
| Daniel Grassi/Daniel Grassie III (Juv) | 0.00 | 13.38 | $80.00 | 108 |
| Tim Roundree/Al Pittman | 0.00 | 7.52 | | 107 |
| Gary Lee /Cohen Brazell (Juv) | 0.00 | 6.62 | | 106 |
| Todd Hargrove/Scott Hendley | 0.00 | 4.27 | | 105 |
| Matt Cantrell | 0.00 | 4.13 | | 104 |
| Weston Wilkes/Curt Sutton | 0.00 | 3.61 | | 103 |
| Anthony Cook/Cleveland Mclamor(sub) | 0.00 | 2.51 | | 102 |
| Paul Johnson | 0.00 | 2.25 | | 101 |
| Daniel Wing/Justin Parrish | 0.00 | 0.90 | | 100 |
| Joe Toth | 0.00 | 0.00 | | 90 |
| Dyan Litchfield/Mason Kirby | 0.00 | 0.00 | | 90 |
| Jeff Daigle | 0.00 | 0.00 | | 90 |
| Jonathan Crosby/Crystal Crosby | 0.00 | 0.00 | | 90 |
| Total Entrys | | | $1,200.00 | |
| BONUS $ | | | $300.00 | |
| Total Paid At Ramp | | | $1,180.00 | |
| Savannah River 2022 Spring Final Fund | | | $240.00 | |
| 2022 CATT Championship Fund | | | $30.00 | |
| 2022 Savannah River Spring Final Fund | | | $240.00 | |