Next Savannah River CATT Qualifier is August 20 at Stokes Bluff!
New for this Fall we are going to award Point Money plus Free entry to the Final! We will hold back up to $50 at each Qualifier that will go to the Point Winners! For example, we have 4 Savannah River Qualifiers this Fall so the Savannah River Fall Point winners will receive $200 Plus free entry at the Final!
1st Place Ken Morgan and Richard Boatright with 16.16 lbs. worth $946.00!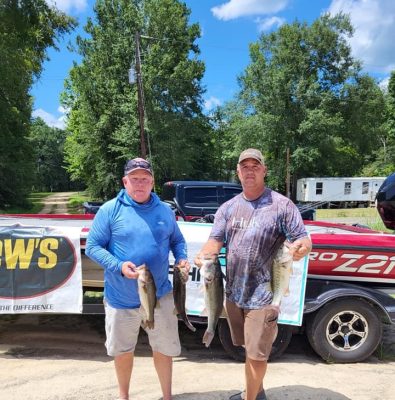 2nd Place Chris Chavis and Nick Hager with 10.85 lbs.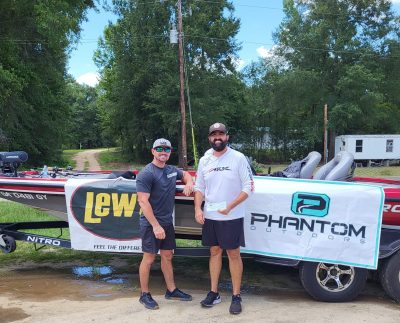 3rd Place was Tim Roundtree and Al Pittman with 9.96 lbs.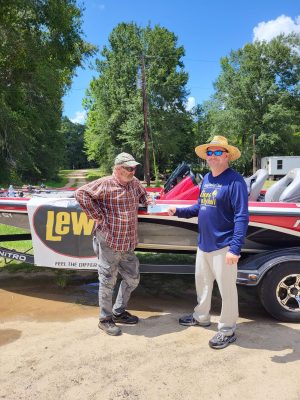 Big fish was 6.50Lbs caught by Garrett Brown and Winston Tomlinson.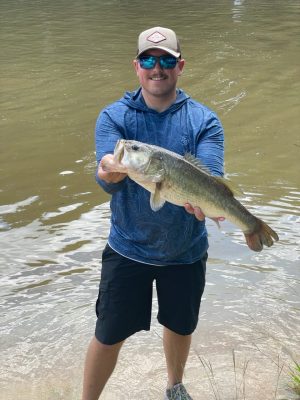 Excellent job on a tough day of fishing!!

| | | | | |
| --- | --- | --- | --- | --- |
| Team | BF | Weight | Winnings | Points |
| Ken Morgan/Richard Boatright | 4.93 | 16.16 | $946.00 | 110 |
| Christopher Chavis/Nick Hager | 0.00 | 10.85 | $210.00 | 109 |
| Tim Roundtree/Al Pittman | 0.00 | 9.96 | $100.00 | 108 |
| Joseph Garnto/Patrick Findley | 0.00 | 9.34 | | 107 |
| Aaron Soucy/Mitch Pare | 0.00 | 9.21 | | 106 |
| Garrett Brown/Winston Tomlinson | 6.50 | 8.87 | $119.00 | 105 |
| Tony Cook/Carl Rogers | 0.00 | 8.84 | | 104 |
| Ray Kessler/Scott Nobles | 0.00 | 7.82 | | 103 |
| Hunter McCall | 0.00 | 7.72 | | 102 |
| Wesley Mullins/Matt Cantrell | 0.00 | 7.36 | | 101 |
| Joe Toth/Sawyer Hunt | 0.00 | 7.02 | | 100 |
| Justin Purnell/Paul Johnson | 0.00 | 5.37 | | 99 |
| Josh Hutto/Kyle Scott | 0.00 | 0.00 | | 89 |
| Skeeter Crosby | 0.00 | 0.00 | | 89 |
| Michael Hurt | 0.00 | 0.00 | | 89 |
| Robert Wood | 0.00 | 0.00 | | 89 |
| Alston Long/Shawn Connelly | 0.00 | 0.00 | | 89 |
| Total Entrys | | | $1,360.00 | |
| BONUS $ | | | $400.00 | |
| Total Paid At Ramp | | | $1,375.00 | |
| Savannah River 2022 Fall Final Fund | | | $250.00 | |
| 2023 CATT Championship Fund | | | $35.00 | |
| CATT | | | $50.00 | |
| Savannah River Point Champs | | | $50.00 | |
| 2022 Savannah River Fall Final Fund | | | $250.00 | |