Next Savannah River CATT is July 17th at Stokes Bluff!
Tim Roudtree & Al Pittman take the win with 5 bass weighing 10.70 lbs! It's tough out there! They took home $725.00!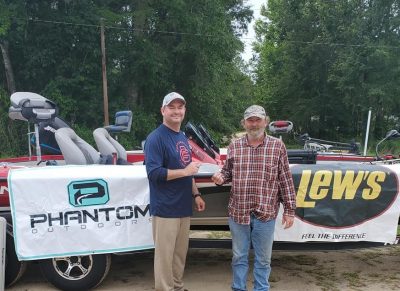 Brian Archer was 2nd with 10.50 lbs!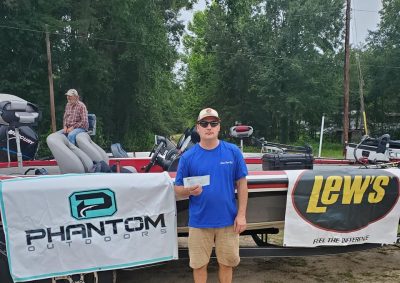 Tim Weredyk & Robert Wood weighed the BF at 3.48 lbs!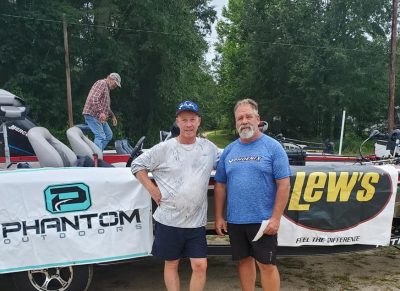 | | | | | |
| --- | --- | --- | --- | --- |
| Team Members | BF | Weight | Winnings | Points |
| Tim Roundtree/Al pittman | 0.00 | 10.70 | $725.00 | 110 |
| Brian Archer | 3.34 | 10.50 | $242.00 | 109 |
| Tim Weredyk/Robert Wood | 3.48 | 10.07 | $98.00 | 108 |
| Gary Lee | 0.00 | 9.38 | | 107 |
| Clint Proudfoot/Nick Hager | 0.00 | 8.86 | | 106 |
| Joe Toth/Travis Malphrus | 0.00 | 8.82 | | 105 |
| Anthony Cook/Kyle Cook (sub) | 0.00 | 8.45 | | 104 |
| Jamie Rushing/Frank Ackerman | 0.00 | 8.37 | | 103 |
| Ken Morgan/Mike Diggs | 0.00 | 8.24 | | 102 |
| Paul Johnson/Adam Wood | 0.00 | 8.15 | | 101 |
| Matt Cantrell | 0.00 | 6.80 | | 100 |
| David English | 0.00 | 6.13 | | 99 |
| Cory Rewis/Patrick Findley | 0.00 | 5.25 | | 98 |
| Scott Nobles/Ray Kessler | 0.00 | 0.00 | | 88 |
| Total Entrys | | | $1,120.00 | |
| BONUS $ | | | $275.00 | |
| Total Paid At Ramp | | | $1,065.00 | |
| Savannah River 2020 Summer Final Fund | | | $250.00 | |
| 2022 CATT Championship Fund | | | $50.00 | |
| 2021 Savannah River Summer Final Fund | | | $250.00 | |
| 2021 CATT Championship Fund Total | | | $0.00 | |