Next SENC Qualifier is Match 20 at the Cape Fear River launching for the Downtown Wilmington Ramp!
Neil Smith fishing solo weigh in 5 bass at 23.46 lbs with a 6.19 lb Kicker taking home 1st Place and $1,410.00!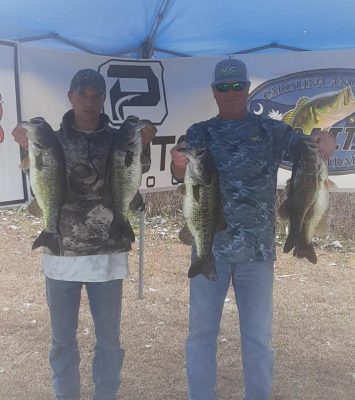 Shawn Hicken took 2nd with 5 bass weighing 17.94 lbs! Shawn took home $540.00!

Dusty Jackson & Mitch Garner claimed 3rd with 17.58 lbs worth $340.00!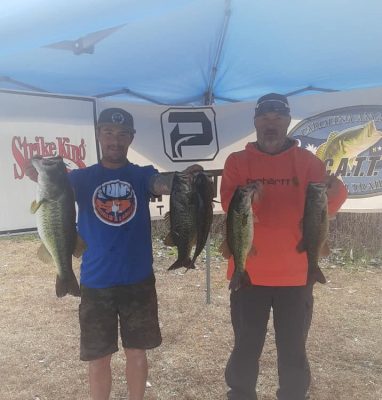 4th went to Zach Garner & Ron Jones with 15.49 lbs and they collected $120.00!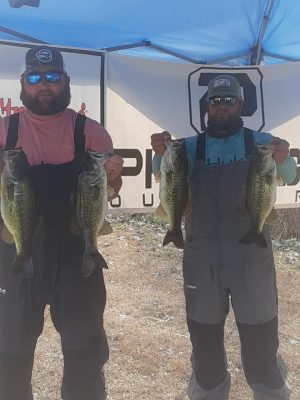 Thanks for fishing and see you on the 20th of March!
| | | | | |
| --- | --- | --- | --- | --- |
| Team | BF | Weight | Winnings | Points |
| Neil Smith | 6.19 | 23.46 | $1,410.00 | 110 |
| Shawn Hicken | 5.90 | 17.94 | $540.00 | 109 |
| Christopher Jackson – Mitch Garner | 6.21 | 17.58 | $340.00 | 108 |
| Zach Wallace – Ron Jones | 3.41 | 15.49 | $120.00 | 107 |
| Michael McDonald – Josh Willoughby | 5.59 | 14.88 | | 106 |
| Jason Theis – Chase Theis | 4.82 | 14.03 | | 105 |
| Aaron Dennis – Scott Long | 3.25 | 11.93 | | 104 |
| Dane Butler – Derick Wright | 2.94 | 10.02 | | 103 |
| Mark Fairfax – David West | 0.00 | 9.34 | | 102 |
| Owen Sewell – Brent Sewell | 0.00 | 9.31 | | 101 |
| Bowman Gary – David Blanton Jr | 4.94 | 8.00 | | 100 |
| Lamar Siler | 4.21 | 7.30 | | 99 |
| Trey Antee – Rodney Caldwell | 0.00 | 6.26 | | 98 |
| Chris Hall – Jeremy Byrd | 0.00 | 2.93 | | 97 |
| Jason Dew – Thomas Elliott | 0.00 | 0.00 | | 87 |
| Steven Woodcock – Chris Leigh | 0.00 | 0.00 | | 87 |
| Michael Long – Jamie Pierce | 0.00 | 0.00 | | 87 |
| Michael Campbell – Blake Pennington | 0.00 | 0.00 | | 87 |
| Joe High | 0.00 | 0.00 | | 87 |
| Eric Buie – Jeremy Sullivan | 0.00 | 0.00 | | 87 |
| Total Entrys | | | $2,400.00 | |
| BONUS $ | | | $300.00 | |
| Total Paid At Ramp | | | | |
| SENC Spring 2022 Point Fund | | | $150.00 | |
| SENC Spring 2022 Final Fund | | | $530.00 | |
| 2022 CATT Championship Fund | | | $50.00 | |
| 2022 SENC Spring Final Fund Total | | | $275.00 | |