Next up is the 2023 CATT Smith Mtn Lake Spring Final April 30 out of the SML State Park!
We had a great Spring and here are our Top 3 Points Winners for the Spring SML Trail!
1st Chad Green/Johnny Martin $1200.00
2nd Ben Reynolds/Brandon Reynolds $600.00
3rd Bryan Humphreys/Jay Keyton $260.00
Chad Green & Johnny Martin win the last Spring SML Qualifier with 5 bass weighing 24.02 with the Academy Big Largemouth of 8.03 lbs in their bag! Total winnings $1,865.00!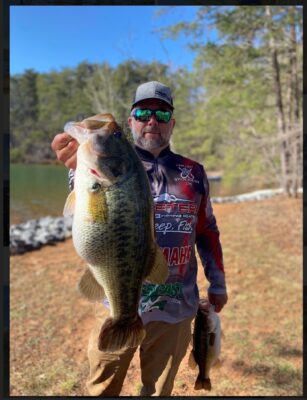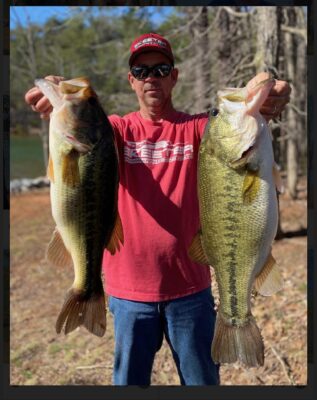 2nd Place went to Boogie Atkins & Lake Atkins with 19.83 lbs!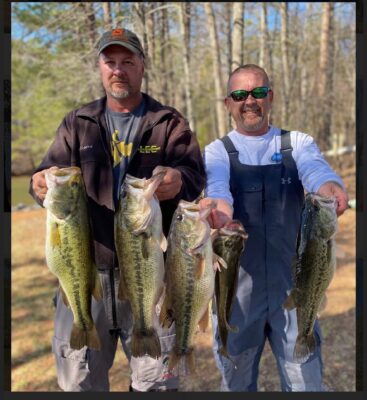 Bryan Humphreys & Jay Keyton 3rd Place with 19.48 lbs!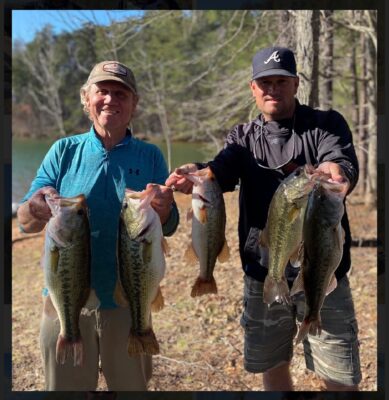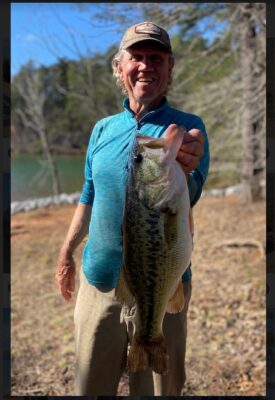 Wayne & Ryan Mace 4th Place with 18.92 lbs!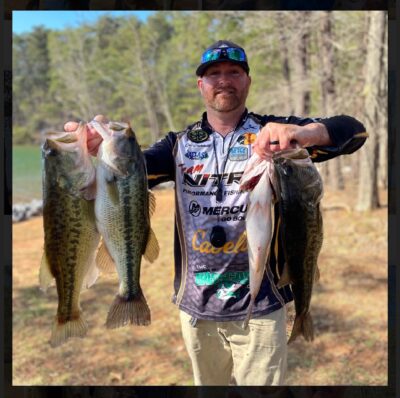 Chris Brummett & Al Berkley took 5th with 18.83 lbs!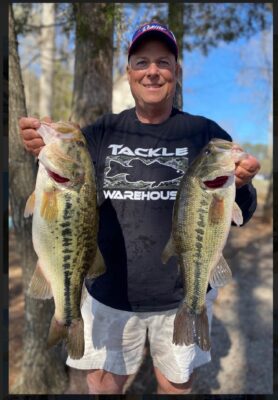 6th Place Mike Nichols with 18.79 lbs!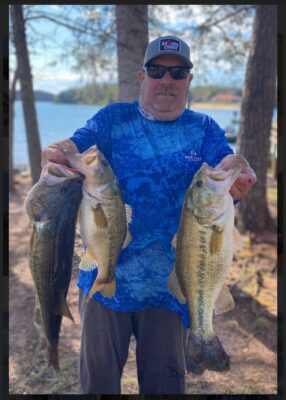 Greg Stallings & Ricky Grant 7th Place with 17.76 lbs!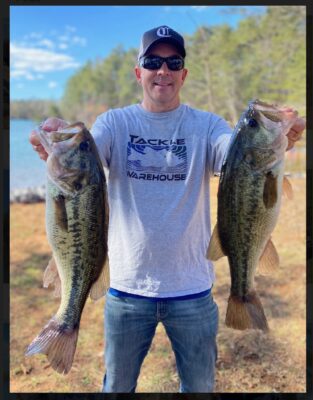 Ben & Brandon Reynolds 8th Place 16.74 lbs!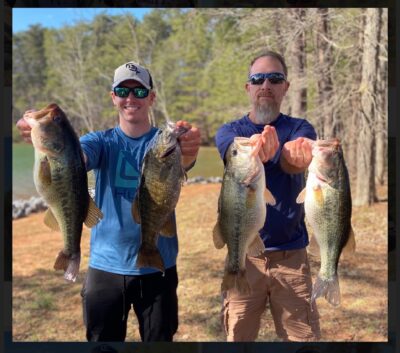 Wyatt Kelly 9th Place 16.67 lbs!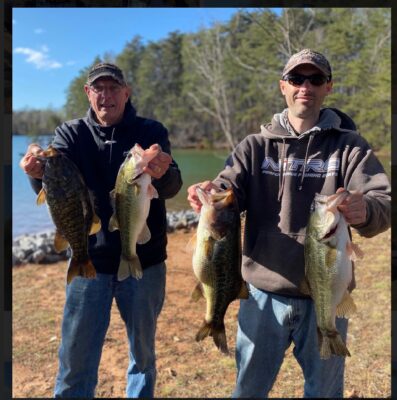 Jeff & Clay Ross 10th Place 16.62 lbs!
| | | | | | |
| --- | --- | --- | --- | --- | --- |
| | BIG | BIG | | | |
| TEAM | LM | LM | WEIGHT | WINNINGS | POINTS |
| Chad Green/Johnny Martin | 8.03 | 0.00 | 24.02 | $1,865.00 | 110 |
| Boogie Atkins/Lake Atkins | 7.13 | 0.00 | 19.83 | $525.00 | 109 |
| Bryan Humphreys/Jay Keyton | 5.25 | 0.00 | 19.48 | $910.00 | 108 |
| Ryan Mace/Wayne Mace | 5.63 | 0.00 | 18.92 | $510.00 | 107 |
| Chris Brummett/Al Berkley | 4.26 | 0.00 | 18.83 | $200.00 | 106 |
| Mike Nichols | 6.38 | 0.00 | 18.79 | $150.00 | 105 |
| Greg Stallings/Ricky Grant | 6.71 | 0.00 | 17.76 | $125.00 | 104 |
| Ben Reynolds/Brandon Reynolds | 4.82 | 0.00 | 16.74 | $110.00 | 103 |
| Wyatt Kelley | 4.82 | 3.46 | 16.67 | $100.00 | 102 |
| Jeff Ross/Clay Ross | 4.81 | 3.63 | 16.62 | $100.00 | 101 |
| Steve Roberts/Mark Cooper | 0.00 | 4.22 | 16.04 | $265.00 | 100 |
| Tony Walker/Shaun Hunter | 5.48 | 3.37 | 15.51 | | 99 |
| Matt Powers/Brock Anderson | 4.95 | 0.00 | 15.15 | | 98 |
| Bryan Harlow/Greg Chesnut | 4.00 | 0.00 | 15.14 | | 97 |
| Shannon Breeding/Ricky Bomar | 0.00 | 0.00 | 14.53 | | 96 |
| Ben Hudson/Robert Hudson | 6.10 | 0.00 | 14.28 | | 95 |
| Aaron Scott/Shawn Holland | 4.41 | 0.00 | 13.76 | | 94 |
| Charlie Davis | 6.43 | 0.00 | 13.65 | | 93 |
| Steve Crist | 5.97 | 0.00 | 12.81 | | 92 |
| Hunter Weikle/Geoff Tuck | 6.95 | 3.17 | 12.77 | | 91 |
| Ethan Painter/Carson Robertson | 4.41 | 0.00 | 12.68 | | 90 |
| Jeff Newman/William Hubbard | 0.00 | 0.00 | 11.18 | | 89 |
| Chris Dawson/Jeremy Peak | 3.94 | 1.83 | 5.77 | | 88 |
| Josh Kidd/Ryan Suhy | 2.47 | 0.00 | 2.47 | | 87 |
| Matt Harmon/Billy Kohls | 0.00 | 0.00 | 0.00 | | 77 |
| Daryl Wright/Rodney Rice | 0.00 | 0.00 | 0.00 | | 77 |
| Shane Mills/David Mills | 0.00 | 0.00 | 0.00 | | 77 |
| Justin Medeiros/Aaron Pickett | 0.00 | 0.00 | 0.00 | | 77 |
| Joey Dawson/Kevin Dawson | 0.00 | 0.00 | 0.00 | | 77 |
| Nick Barrell/Corey Armentrout | 0.00 | 0.00 | 0.00 | | 77 |
| Johnny Cole/Jay Nicely | 0.00 | 0.00 | 0.00 | | 77 |
| Michael Toney/Robert Rice | 0.00 | 0.00 | 0.00 | | 77 |
| William Johnson/Robert Ford | 0.00 | 0.00 | 0.00 | | 77 |
| Scott Stiltner/Wayne Nidiffer | 0.00 | 0.00 | 0.00 | | 77 |
| Lenny Wallace/Rich Simino | 0.00 | 0.00 | 0.00 | | 77 |
| Bert Smith | 0.00 | 0.00 | 0.00 | | 77 |
| Randy Rose/Kyle Smith | 0.00 | 0.00 | 0.00 | | 77 |
| Greg Basham/Mike McKeag | 0.00 | 0.00 | 0.00 | | 77 |
| Jeff Martin/Bob Raymond | 0.00 | 0.00 | 0.00 | | 77 |
| Landon Siggers/Jacob Johnson | 0.00 | 0.00 | 0.00 | | 77 |
| Jared Witt/Dalton Bethel | 0.00 | 0.00 | 0.00 | | 77 |
| Dennis Holland/Matt Hall | 0.00 | 0.00 | 0.00 | | 77 |
| AJ Lester | 0.00 | 0.00 | 0.00 | | 77 |
| Tommy Morgan | 0.00 | 0.00 | 0.00 | | 77 |
| Jody Thompson/Keith Allen | 0.00 | 0.00 | 0.00 | | 77 |
| Jake Flournoy/Brandon Nichols | 0.00 | 0.00 | 0.00 | | 77 |
| Ben Dalton | 0.00 | 0.00 | 0.00 | | 77 |
| Rick Tilley/Brody Tilley | 0.00 | 0.00 | 0.00 | | 77 |
| Kevin Wray/Brad Brown | 0.00 | 0.00 | 0.00 | | 77 |
| Craig Blankenship/Jimmy Blankenship | 0.00 | 0.00 | 0.00 | | 77 |
| Tyler Calloway/Dean Dalton | 0.00 | 0.00 | 0.00 | | 77 |
| Matt Foster/Daniel Smathers | 0.00 | 0.00 | 0.00 | | 77 |
| Dustin Wilhelm/Beck Garrett | 0.00 | 0.00 | 0.00 | | 77 |
| Total Entrys | | | | $4,770.00 | |
| BONUS $ | | | | $650.00 | |
| Total Paid At Ramp | | | | $4,860.00 | |
| CATT | | | | $50.00 | |
| SML 2023 Spring Final Fund | | | | $530.00 | |
| 2023 CATT Championship | | | | $50.00 | |
| 2023 SML Spring Point Fund | | | | $2,060.00 | |
| 2023 SML Spring Final Fund Total | | | | $1,880.00 | |