Next SML CATT is April 11 and this will be your last chance to qualify for the 2020 SML Final! Come out and join us! We've been having some great crowds!
Rick Tilley Jr & Rick Tilley Sr weighed in 5 bass at 19.44 lbs and took home $1,800.00!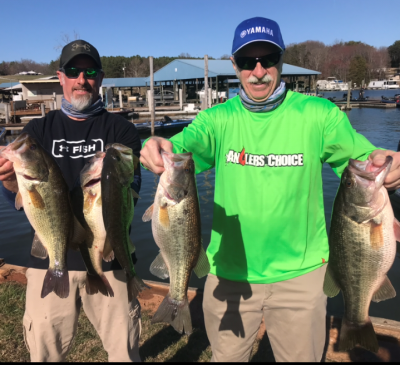 2nd place went to Kenny & Ryan Reynolds with 18.74 lbs!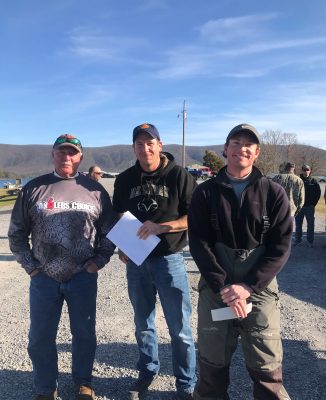 Use PHANTOMCATT15 and receive 15% off at check out! Click on the logo and check out the Phantom Gear!
53 Teams
BIG SM
BIG LM
Weight
Winnings
Points
Rick Tilley Jr./Rick Tilley Sr.
0.00
5.13
19.44
$1,800.00
110
Kenny Reynolds/Ryan Reynolds
0.00
5.57
18.74
$1,145.00
109
Chris Brummett/Al Berkley
0.00
5.17
18.53
$450.00
108
Jeff Ross/Clay Ross
0.00
4.57
17.91
$600.00
107
Chad Green/Johnny Martin
4.79
5.77
17.89
$465.00
106
Donnie Wyatt/Dylan Gauldin
0.00
5.19
17.53
$150.00
105
Aaron Scott/Connor Hardy
0.00
4.18
16.82
$125.00
104
David Mills/Shane Mills
0.00
6.25
16.74
$110.00
103
Michael Toney/Damien McMahon
3.60
0.00
15.81
$100.00
102
Bryan Humphreys/Jay Keyton
4.44
0.00
15.70
$100.00
101
Tony Walker/Wayne Nidiffer
0.00
4.73
15.47
100
William Johnson/Robert Ford
3.46
5.73
15.42
99
Josh Dudley/Jared Wingfield
0.00
4.70
15.06
98
Travis Owen/Mark Hatcher
0.00
5.85
14.95
97
Tyler Trent/Jacob Lloyd
0.00
4.21
14.88
96
Ben Reynolds/Brandon Reynolds
0.00
0.00
14.64
95
Matt Powers/Luke Mitchell
0.00
6.29
14.41
$265.00
94
Todd Mabry/Zach Mabry
0.00
0.00
14.27
93
Shannon Breeding/Mike Altizer
0.00
4.91
13.83
92
Thomas Wooten/Josh Wagy
0.00
0.00
13.45
91
Daniel Smathers/Ryan Suhy
0.00
4.81
13.34
90
Scott Stiltner/Jeff Davis
0.00
5.45
13.31
89
Ryan Roller/Gary Colwell
0.00
0.00
13.14
88
Chad Pilson/Elliot Pilson
0.00
0.00
12.52
87
Joey Dawson/Kevin Dawson
0.00
0.00
12.39
86
Michael Massie
0.00
5.37
8.03
85
Johnny Cole/Jay Nicely/Dallas Cole Sub
0.00
0.00
7.80
84
Jared Witt/Dalton Bethel
0.00
0.00
6.84
83
Jerame Edwards/Chris Dawson
0.00
0.00
6.40
82
Brandon Miskell/Xander Bradley
0.00
4.46
4.46
81
Hal BlackWelder/Cliff Swann
0.00
3.98
3.98
80
Zack LeMaster/Mike LeMaster
0.00
0.00
0.00
79
Aaron Picket/Justin Medeiros
0.00
0.00
0.00
79
Robert Hoyt/James Cassidy
0.00
0.00
0.00
79
Robert Barton/Bobby Barton
0.00
0.00
0.00
79
Kenny Beale/Jay Rigney
0.00
0.00
0.00
79
Kent Pearson/Bubba Barksdale
0.00
0.00
0.00
79
Dennis Siggers/Darrell Wyatt
0.00
0.00
0.00
79
Adrian Moore/Matt Williamson
0.00
0.00
0.00
79
Charles Fochtman/Fielding Fochtman
0.00
0.00
0.00
79
Jimmy Blankenship/Craig Blankenship
0.00
0.00
0.00
79
Joshua Kidd
0.00
0.00
0.00
79
Hunter Weikle/Kenny Newton
0.00
0.00
0.00
79
Brian Calloway/William Hubbard
0.00
0.00
0.00
79
Harry Townsend/Mark Weaver
0.00
0.00
0.00
79
Scott Moser/Chase Moser
0.00
0.00
0.00
79
Chase Shumate/Cameron Lane
0.00
0.00
0.00
79
Josh Hale/Jimmy Hale
0.00
0.00
0.00
79
Paul Gring
0.00
0.00
0.00
79
Ben Dalton/Dean Dalton
0.00
0.00
0.00
79
Greg Stallings/Ricky Grant
0.00
0.00
0.00
79
David Peters/Mike Bozeman
0.00
0.00
0.00
79
Jay Fogleman/Robert Perkins
0.00
0.00
0.00
79
Total Entrys
$4,240.00
BONUS $
$1,650.00
Total Paid At Ramp
$5,310.00
SML 2019 Fall Final Fund
$480.00
2020 CATT Championship/Phantom Fund
$50.00
2019 SML Fall Final Fund Total
$950.00
2020 CATT Championship/Phantom Fund Total
$2,660.00