We had another great crowd this past weekend at Smith Mtn Lake! Looking at the pictures no doubt the fishing is great! The SML Fall Final is Dec 1st at Parkway Marina and we have 63 teams eligible to enter! If you're qualified you don't want to miss this one!
Oct 18th 2020 we will host a Phantom Invitational on SML! Basically is a small version of the CATT Championship on your home lake! As you can see we have revamped the website and we'll have the Phantom page updated soon!
Use PHANTOMCATT15 at checkout and receive 15% off your order at check out!
Click on the Phantom Logo and check out their great outdoor wear!

Denny Gilbert & Matt Kluender win SML with 5 bass weighing 21.06 lbs! They take home $1,905.00!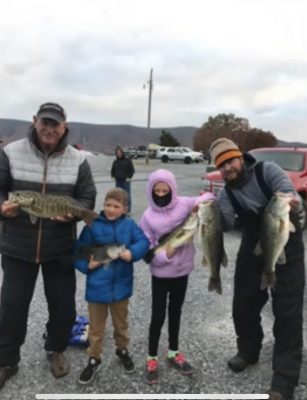 Joey Dawson & Kevin Dawson took 2nd with a limit weighing 20.86 lbs and earned $1,245.00! They also won the points and will fish the Final Free!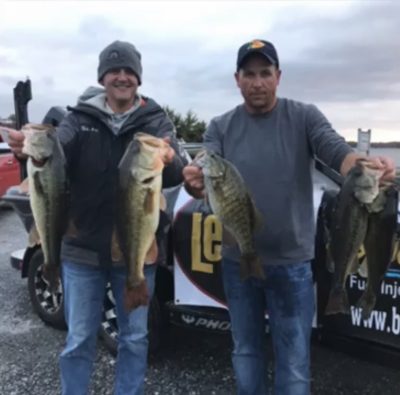 Steve Roberts & Mark Cooper took 3rd with 19.29 lbs!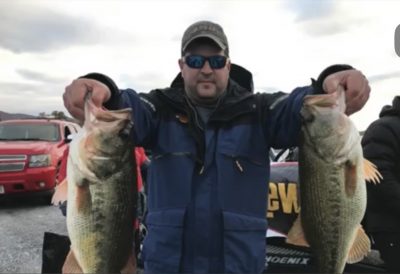 | | | | | | |
| --- | --- | --- | --- | --- | --- |
| | BIG | BIG | | | |
| 47 TEAMS | SM | LM | WEIGHT | WINNINGS | |
| Denny Gilbert/Matt Kluender | 3.93 | 5.79 | 21.06 | $1,905.00 | 220 |
| Joey Dawson / Kevin Dawson | 3.40 | 6.56 | 20.86 | $1,245.00 | 218 |
| Steve Roberts/Mark Cooper | 0.00 | 4.97 | 19.29 | $570.00 | 216 |
| Donnie Wyatt/Daryl Wyatt | 0.00 | 5.75 | 18.52 | $260.00 | 214 |
| Ben Reynolds / Brandon Reynolds | 0.00 | 6.46 | 18.21 | $165.00 | 212 |
| William Johnson/Robert Ford | 0.00 | 5.51 | 17.19 | $130.00 | 210 |
| Wayne Nidiffer/Charlie Gentry | 0.00 | 5.40 | 16.59 | $120.00 | 208 |
| Chad Pilson/Elliott Pilson | 0.00 | 3.89 | 16.16 | $115.00 | 206 |
| Daniel Smathers/Ryan Suhy | 0.00 | 4.35 | 16.02 | $90.00 | 204 |
| Mike Toney / Damien McMahon | 0.00 | 4.46 | 15.45 | | 202 |
| Geoff Tuck/Devon Tuck | 0.00 | 4.46 | 14.93 | | 200 |
| David Mills / Shane Mills (Joe Saunders Sub) | 0.00 | 3.96 | 14.74 | | 198 |
| Bryan Calloway/ William Hubbard | 0.00 | 4.44 | 13.23 | | 196 |
| Tyler Trent/Jacob Lloyd | 0.00 | 3.87 | 13.18 | | 194 |
| Chris Atkins/Christopher Atkins | 0.00 | 0.00 | 13.09 | | 192 |
| Brandon Prichett/Matt Foster | 3.16 | 0.00 | 12.79 | | 190 |
| Tyler Farmer/Josh Dudley | 0.00 | 4.53 | 12.6 | | 188 |
| Wayne Burchett/Mike Burchett | 0.00 | 3.70 | 12.23 | | 186 |
| Cameron Lane/Chase Shumate | 0.00 | 0.00 | 11.39 | | 184 |
| Eric Catlett / Bryan Harlow | 0.00 | 0.00 | 11.29 | | 182 |
| Adam Flint/Curtis Porter | 0.00 | 4.91 | 11.28 | | 180 |
| Jacob Johnson/Cantley Krafft | 0.00 | 4.74 | 9.07 | | 178 |
| Colin Bennett/Dusty Bennett | 0.00 | 0.00 | 8.22 | | 176 |
| Justin Medeiros/Aaron Pickett(Chris Joseph sub) | 0.00 | 0.00 | 6.85 | | 174 |
| Jerame Edwards/Chris Dawson | 3.35 | 0.00 | 3.35 | | 172 |
| Scotty Howard/Charlie Davis | 0.00 | 0.00 | | | 170 |
| Scott Stiltner / Jeff Davis | 0.00 | 0.00 | | | 170 |
| Robert Hoyt/James Cassidy | 0.00 | 0.00 | | | 170 |
| Joe Dehart /Chris Dehart | 0.00 | 0.00 | | | 170 |
| Nelson Troyer | 0.00 | 0.00 | | | 170 |
| Keith Brooks/Aaron Scott | 0.00 | 0.00 | | | 170 |
| Robert Barton/Robert Barton Jr. | 0.00 | 0.00 | | | 170 |
| Brian Meyers / Tommy Morgan | 0.00 | 0.00 | | | 170 |
| Steve West/Jason Irby | 0.00 | 0.00 | | | 170 |
| Rick Tilley Sr./Rick Tilley Jr. | 0.00 | 0.00 | | | 170 |
| Matt Hicks/Rick White | 0.00 | 0.00 | | | 170 |
| Mark Weaver/Harry Townsend | 0.00 | 0.00 | | | 170 |
| Bryan Humphreys/Maurice Oakes | 0.00 | 0.00 | | | 170 |
| Jeff Taylor/Mike Connelly | 0.00 | 0.00 | | | 170 |
| Paul Newman/Larry Witt | 0.00 | 0.00 | | | 170 |
| David Leonard/Brian Davis | 0.00 | 0.00 | | | 170 |
| Tyler Purcell/Keith Wray | 0.00 | 0.00 | | | 170 |
| Greg Stallings | 0.00 | 0.00 | | | 170 |
| Charles Fochtman/Fielding Fochtman | 0.00 | 0.00 | | | 170 |
| Ian Branson/David Martin | 0.00 | 0.00 | | | 170 |
| Joey Talbott/Michael Dean | 0.00 | 0.00 | | | 170 |
| David Peters | 0.00 | 0.00 | | | 170 |
| Total Entrys | | | | $3,760.00 | |
| BONUS $ | | | | $1,300.00 | |
| Total Paid At Ramp | | | | $4,600.00 | |
| SML 2019 Fall Final Fund | | | | $480.00 | |
| 2020CATT Championship/Phantom Fund | | | | $50.00 | |
| 2019 SML Fall Final Fund Total | | | | $1,455.00 | |
| 2020 CATT Championship/Phantom Fund Total | | | | $1,705.00 | |