Next Smith Mtn Lake FALL Qualifier is November 20th 8am – 4 Pm at Smith Mtn Lake State Park!
We're off to another great start at Smith Mtn Lake with 52 teams entering the 1st SML Fall Qualifier. Fishing no doubt will continue to be great as cooler weather moves in! Come join us!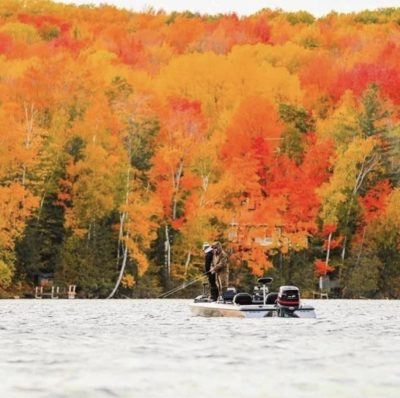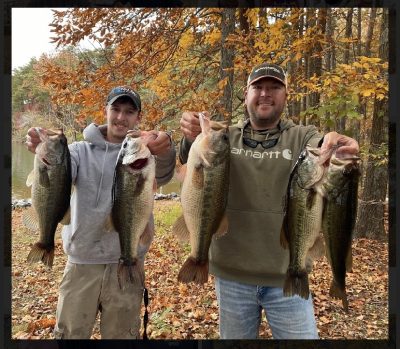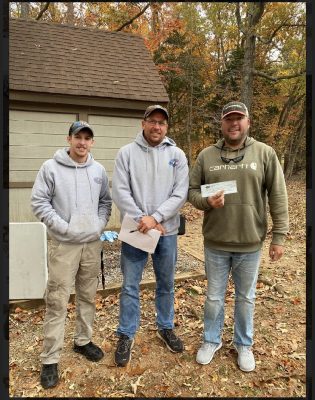 Tyler Trent & Jacob Lloyd win at Smith Mtn Lake with 5 bass weighing 18.85 lbs! They collected $1,640.00 with the Bonus $ added in PLUS $500 Phoenix First Flight $! A $2,140.00 payday!  Great job guys!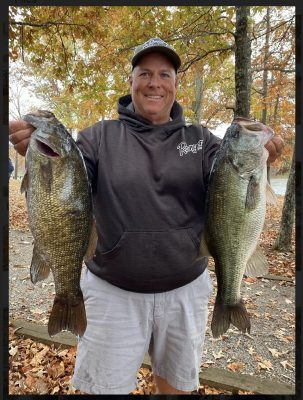 2nd Place went to Mike Nichols and Mark Winn with a limit weighing 18.02 lbs! Ass in the 2ndBonus $ and they took home $1,260.00!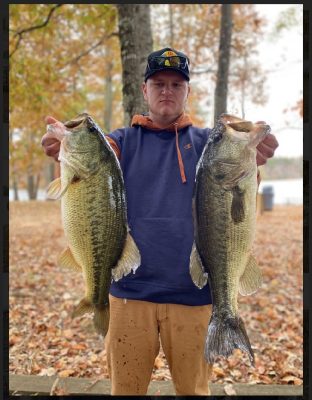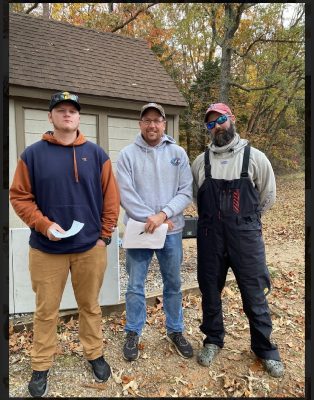 Aaron Pickett & Justin Medeiros earned 3rd place with 5 bass weighing 17.24 lbs! With the 3rd Bonus $ they collected $635.00!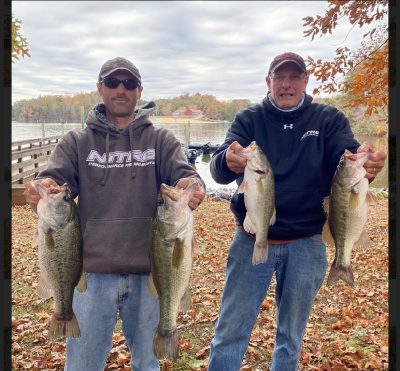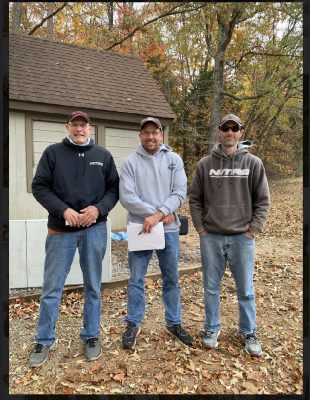 Jeff Ross & Clay Ross 4th Place with 17.07 lbs!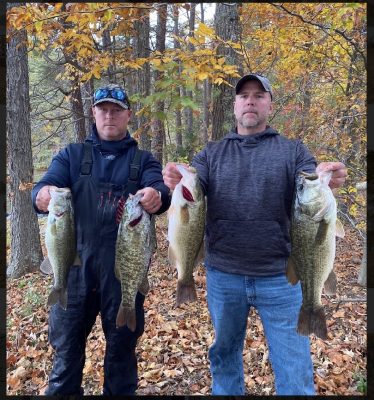 Coming in 5th with 16.64 lbs were Mike Bozeman & David Peters!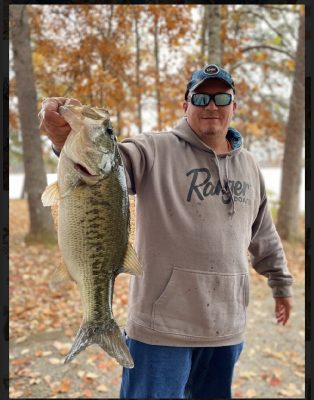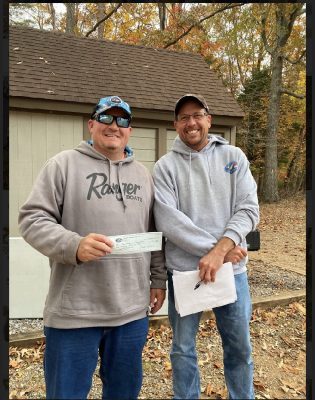 Tony Walker & Shaun Hunter 6th Place with 16.38 lbs!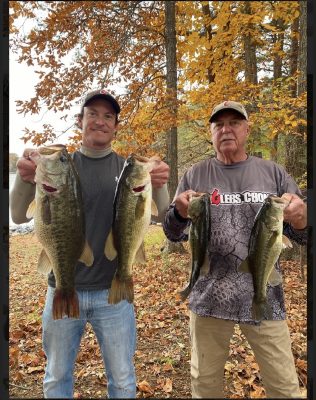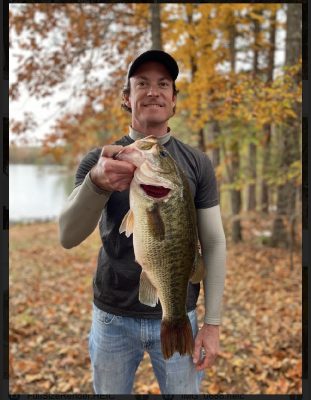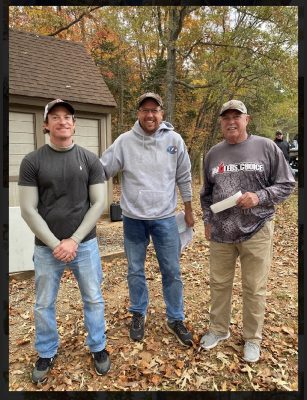 Kenny & Ryan Williams 7th Place 14.86 lbs and the Big LM with a 5.74 lb bass!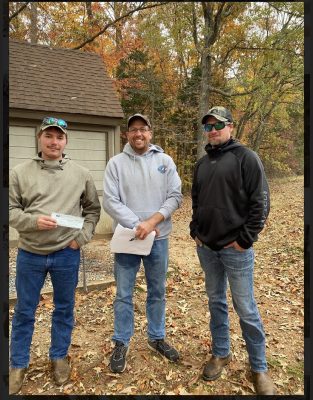 8th Place Daniel Smathers & Ryan Suhy!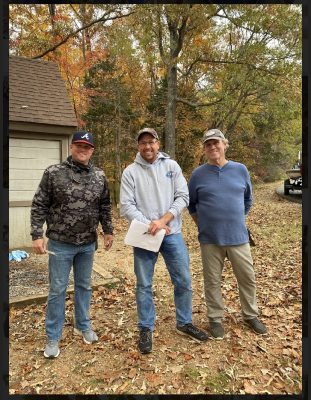 9th Ryan Mace & Wayne Mace!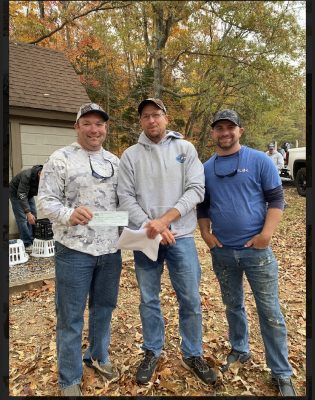 10th Place Matt Atkins & Matt Foster!
| | | | | | |
| --- | --- | --- | --- | --- | --- |
| TEAM | BIG LM | BIG SM | TOTAL | WINNINGS | POINTS |
| Tyler Trent/Jacob Lloyd | 5.71 | 0.00 | 18.85 | $2,140.00 | 110 |
| Mike Nichols/Mark Winn | 4.38 | 4.57 | 18.02 | $1,260.00 | 109 |
| Justin Medeiros/Aaron Pickett | 5.46 | 0.00 | 17.24 | $635.00 | 108 |
| Jeff Ross/Clay Ross | 5.12 | 0.00 | 17.07 | $310.00 | 107 |
| Mike Bozeman/David Peters | 4.95 | 4.15 | 16.64 | $200.00 | 106 |
| Tony Walker/Shaun Hunter | 5.40 | 0.00 | 16.38 | $150.00 | 105 |
| Kenny Reynolds/Ryan Reynolds | 5.74 | 0.00 | 14.86 | $385.00 | 104 |
| Daniel Smathers/Ryan Suhy | 3.82 | 0.00 | 14.36 | $110.00 | 103 |
| Ryan Mace/Wayne Mace | 3.38 | 0.00 | 13.69 | $100.00 | 102 |
| Matt Atkins/Matt Foster | 4.10 | 0.00 | 13.55 | $100.00 | 101 |
| Jerame Edwards(Jeremy Peak sub)/Chris Dawson | 0.00 | 4.45 | 13.21 | | 100 |
| Rick Tilley Jr./Brody Tilley | 3.26 | 0.00 | 13.01 | | 99 |
| Henry Camper/Jim Adamczak | 3.63 | 0.00 | 11.78 | | 98 |
| Adrian Moore/Matt Williamson | 0.00 | 0.00 | 11.46 | | 97 |
| Jeff Martin/Bob Raymond | 0.00 | 0.00 | 11.14 | | 96 |
| Roger Dolan/Roger Dolan Jr. | 4.89 | 0.00 | 10.35 | | 95 |
| William Johnson/Robert Ford | 4.81 | 0.00 | 10.26 | | 94 |
| Craig Wright/Mickey Bergeron | 0.00 | 0.00 | 10.21 | | 93 |
| Mark Cooper/Steve Roberts | 0.00 | 3.96 | 9.81 | | 92 |
| Billy Kohls/Will Petty | 0.00 | 0.00 | 8.99 | | 91 |
| Tim Thurman/Ken Lackey | 4.80 | 0.00 | 8.32 | | 90 |
| Colin Bennett/Jackson Hair | 0.00 | 3.83 | 7.92 | | 89 |
| Michael Wieringo/Joe Williams | 0.00 | 0.00 | 7.63 | | 87 |
| Joey Dawson/Kevin Dawson | 3.50 | 0.00 | 3.50 | | 86 |
| Michael Ferrell/Jason Ferrell | 0.00 | 0.00 | 3.16 | | 85 |
| Chad Green/Johnny Martin | 0.00 | 0.00 | 0.00 | | 75 |
| Daryl Wyatt | 0.00 | 0.00 | 0.00 | | 75 |
| Brandon Reynolds/Ben Reynolds | 0.00 | 0.00 | 0.00 | | 75 |
| Johnny Cole/Jay Nicely | 0.00 | 0.00 | 0.00 | | 75 |
| Monte Atkins Sr./Boogie Atkins | 0.00 | 0.00 | 0.00 | | 75 |
| Charlie Davis/Scotty Howard | 0.00 | 0.00 | 0.00 | | 75 |
| Robert Barton Sr./Robert Barton Jr. | 0.00 | 0.00 | 0.00 | | 75 |
| Randy Rose/Kyle Smith | 0.00 | 0.00 | 0.00 | | 75 |
| MacKenzie Mabe/Parker Mabe | 0.00 | 0.00 | 0.00 | | 75 |
| Scott Stiltner/Wayne Nidiffer | 0.00 | 0.00 | 0.00 | | 75 |
| Stefan Ward/Trey Thomasson | 0.00 | 0.00 | 0.00 | | 75 |
| Jared Ward/Thomas Church | 0.00 | 0.00 | 0.00 | | 75 |
| Rick Gammons/Mike Gammons | 0.00 | 0.00 | 0.00 | | 75 |
| Shawn Holland/Aaron Scott | 0.00 | 0.00 | 0.00 | | 75 |
| Dustin Guthrie | 0.00 | 0.00 | 0.00 | | 75 |
| Josh Hale/Jimmy Hale | 0.00 | 0.00 | 0.00 | | 75 |
| David Leonard/David Hash | 0.00 | 0.00 | 0.00 | | 75 |
| Jeff Porter/Jessica Cash | 0.00 | 0.00 | 0.00 | | 75 |
| Clayton Payne/Brandon Fisher | 0.00 | 0.00 | 0.00 | | 75 |
| Matt Powers/Brock Anderson | 0.00 | 0.00 | 0.00 | | 75 |
| Kevin Lankford | 0.00 | 0.00 | 0.00 | | 75 |
| Mike Massie | 0.00 | 0.00 | 0.00 | | 75 |
| Tyler Calloway/Ben Dalton | 0.00 | 0.00 | 0.00 | | 75 |
| Tyler Farmer/Josh Dudley | 0.00 | 0.00 | 0.00 | | 75 |
| Dean Dalton/Chris Passmore | 0.00 | 0.00 | 0.00 | | 75 |
| Zach Hall/Justin Brown | 0.00 | 0.00 | 0.00 | | 75 |
| Lenny Wallace/Kenneth Ward | 0.00 | 0.00 | 0.00 | | 75 |
| Total Entrys | | | | $4,680.00 | |
| BONUS $ | | | | $1,350.00 | |
| Total Paid At Ramp | | | | $4,890.00 | |
| SML 2022 Fall Points Fund | | | | $520.00 | |
| SML 2022 Fall Final Fund | | | | $520.00 | |
| 2023 CATT Championship/Phantom Fund | | | | $50.00 | |
| 2022 SML Fall Final Fund Total | | | | $520.00 | |