Smith Mtn Lake continues to impress! The 2021 Spring CATT Smith Mtn Trail consisted of 3 Qualifiers and the Final! The average winning weight for 1st place over the 4 events was 25.50 lbs!
The SML CATT Trail is one of the fastest growing CATT Trails! In 2019 the SML Spring Trail paid back just over $9,000 total over the 4 Spring events! The total the 2021 CATT SML Spring Trail paid back $24,235.00! ONLY 4 events! The Total payback for the 2019 SML Final was $4,030.00—2021 Spring Final paid back $9,240.00!
Thanks to Thebasscast.com for helping us out with some great pictures! Tap on the logo to visit their web page!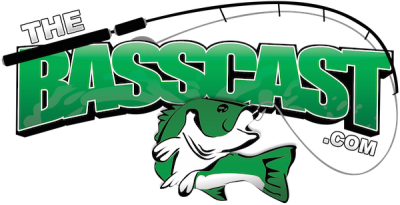 Robert Hudson & Ben Hudson won the SML Spring Final with 5 bass weighing 25.34 lbs! They had a nice BF at 6.71 lbs! All total Robert & Ben took home $2,600.00!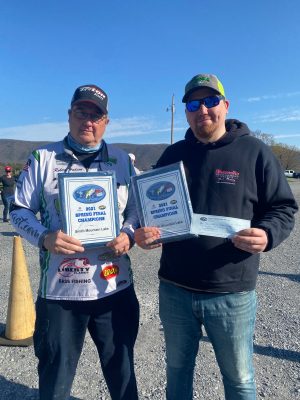 Johnny Martin & Chad Green 2nd with 5 bass weighing 24.90 lbs! $2,090.00!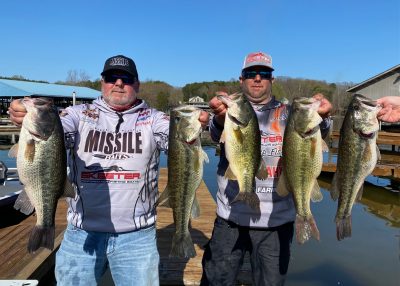 3rd went to Greg Stallings & Ricky Grant with 24.82 lbs! $1,530.00!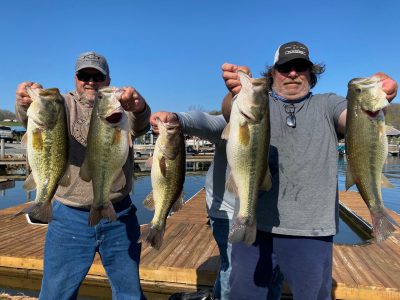 4th Place Mike McKeag & Greg Basham 21.51 lbs! $730.00!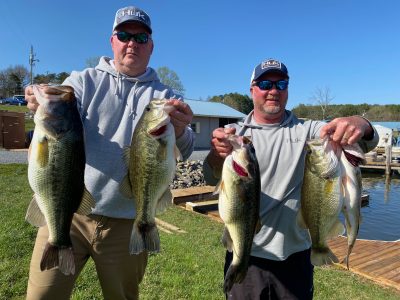 Jay Nicley & Johnny Cole took 5th with 19.67 lbs and weighed in the Big LM at 7.23 lbs! $600.00!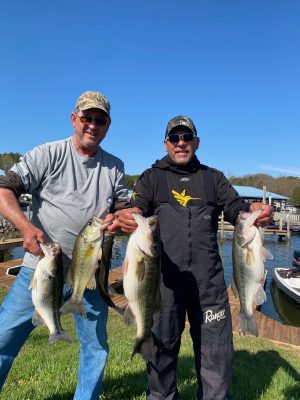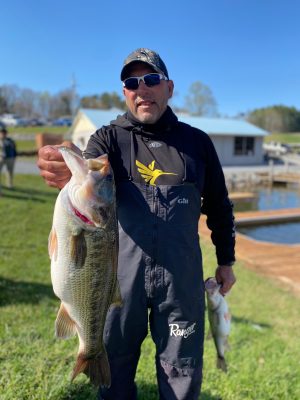 6th Place went to Brian Harlow & Eric Catlett with 18.61 lbs! $300.00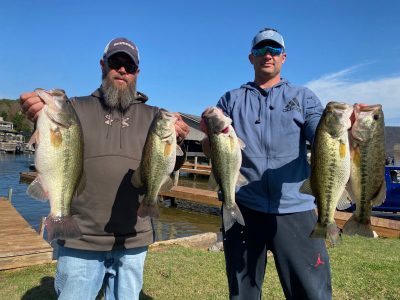 Josh Hale & Todd Langford earned 7th with 18.06 lbs! $250.00!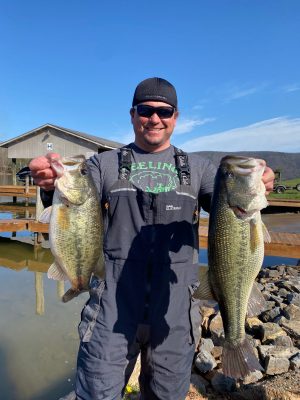 Brandon & Ben Reynolds took 8th with 17.78 lbs! $200.00!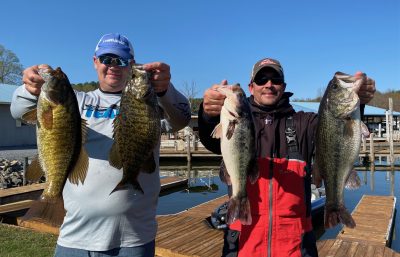 Mike Nichols & Mark Winn 9th with 17.12 lbs and weighed in the Big SM at 3.98 lbs! $400.00!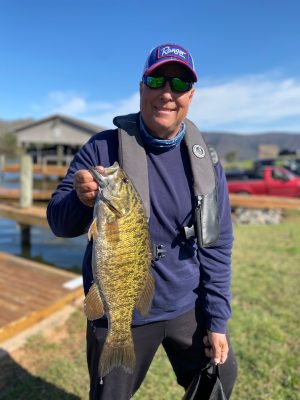 Clay & Jeff Ross took the last paying spot with 16.80 lbs! $125.00!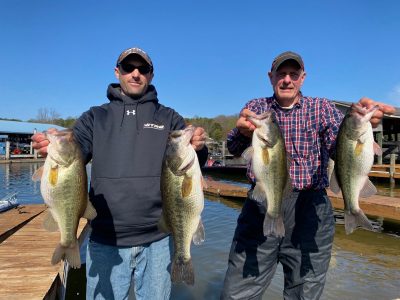 BF of the Spring at 8.45 lbs went to Kevin Lankford & Henry Camper! They received a $50 Lews/Strike King Gift Card!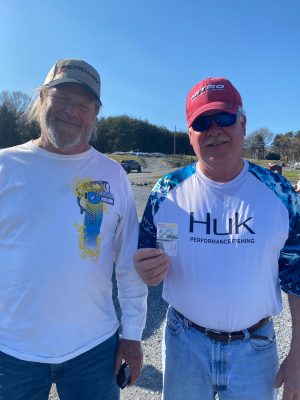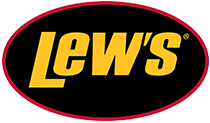 Greg Stalling  & Ricky Grant won the 2021 SML Points!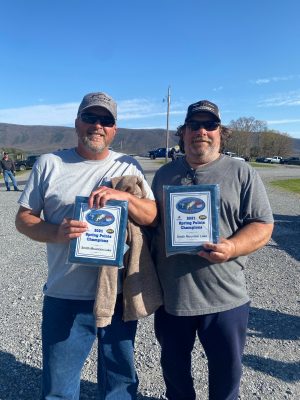 Check out the rest of the pictures from the Final!
| | | | | |
| --- | --- | --- | --- | --- |
| | BIG | BIG | | |
| 50 Teams | SM | LM | Weight | Winnings |
| Ben Hudson/Robert Hudson | 0.00 | 6.71 | 25.34 | $2,600.00 |
| Chad Green/Johnny Martin | 0.00 | 5.86 | 24.90 | $2,090.00 |
| Greg Stallings/Ricky Grant | 0.00 | 6.17 | 24.82 | $1,530.00 |
| Greg Basham/Mike McKeag | 0.00 | 5.95 | 21.51 | $730.00 |
| Johnny Cole/Jay Nicely | 0.00 | 7.23 | 19.67 | $600.00 |
| Eric Catlett/Bryan Harlow | 0.00 | 5.31 | 18.61 | $300.00 |
| Josh Hale/Todd Langford | 0.00 | 6.63 | 18.06 | $250.00 |
| Brandon Reynolds/Ben Reynolds | 3.96 | 5.01 | 17.78 | $200.00 |
| Mike Nichols/Mark Winn | 3.98 | 0.00 | 17.12 | $400.00 |
| Jeff Ross/Clay Ross | 0.00 | 4.94 | 16.80 | $125.00 |
| Zach LeMaster/Mike LeMaster | 0.00 | 5.16 | 16.49 | |
| Scotty Howard/Charlie Davis | 0.00 | 4.59 | 15.73 | |
| Kenny Reynolds/Ryan Reynolds | 0.00 | 5.56 | 15.61 | |
| Adrian Moore/Matt Williamson | 0.00 | 4.51 | 15.47 | |
| Steve Manzingo/Dylan Gray | 0.00 | 4.35 | 15.04 | |
| Shane Mills/David Mills | 0.00 | 6.33 | 15.03 | |
| Robert Barton Sr./Robert Barton Jr. | 0.00 | 4.78 | 14.99 | |
| Brian Myers/Tommy Morgan | 0.00 | 6.38 | 14.62 | |
| Tim Thurman/Thomas Jarrell | 3.75 | 5.53 | 14.38 | |
| Scott Stiltner/Tim Nichols | 0.00 | 0.00 | 14.03 | |
| Jeff Newman/William Hubbard | 0.00 | 5.94 | 13.99 | |
| Donald Sheffey Jr./Donald Sheffey Sr. | 0.00 | 5.41 | 13.74 | |
| Craig Blankenship/Jimmy Blankenship | 0.00 | 0.00 | 13.61 | |
| Matt Powers/Justin Medeiros | 0.00 | 0.00 | 13.55 | |
| Shawn Christian/TJ Christian | 0.00 | 0.00 | 12.67 | |
| Brandon McCalister/Steven Criswell | 0.00 | 5.85 | 12.57 | |
| Josh Nixon/Bobby Rakes | 0.00 | 0.00 | 12.26 | |
| Michael Toney/Damien McMahon | 0.00 | 0.00 | 12.21 | |
| James Carnley/Johnathan Arrington | 0.00 | 4.46 | 10.74 | |
| AJ Lester/Kristin Phillips | 0.00 | 4.81 | 10.32 | |
| Kevin Lankford/Henry Camper | 0.00 | 0.00 | 6.47 | |
| Trevis Towe/Danny Towe | 0.00 | 0.00 | 0.00 | |
| Chad Pilson/Elliot Pilson | 0.00 | 0.00 | 0.00 | |
| Ken Lackey/Kenneth Haley | 0.00 | 0.00 | 0.00 | |
| Matt Kleunder/Dennie Gilbert | 0.00 | 0.00 | 0.00 | |
| Shannon Breeding/Mike Altizer | 0.00 | 0.00 | 0.00 | |
| Steve Roberts/Mark Cooper | 0.00 | 0.00 | 0.00 | |
| Joey Dawson/Kevin Dawson | 0.00 | 0.00 | 0.00 | |
| Billy Ohr/Jon Parson | 0.00 | 0.00 | 0.00 | |
| Donnie Wyatt/Dylan Gauldin | 0.00 | 0.00 | 0.00 | |
| Dustin Guthrie/Chip Woody | 0.00 | 0.00 | 0.00 | |
| Jerame Edwards/Chris Dawson | 0.00 | 0.00 | 0.00 | |
| Doug Hawkins/Robert Stephens | 0.00 | 0.00 | 0.00 | |
| Billy Cockrell/Haden Cockrell | 0.00 | 0.00 | 0.00 | |
| Mark Weaver/Harry Townsend | 0.00 | 0.00 | 0.00 | |
| Phillip Ragland | 0.00 | 0.00 | 0.00 | |
| Darrel Wright/Larry Horton | 0.00 | 0.00 | 0.00 | |
| Daniel Smathers/Ryan Suhy | 0.00 | 0.00 | 0.00 | |
| Kenneth Stearne/Brett Will | 0.00 | 0.00 | 0.00 | |
| Ian McCroy | 0.00 | 0.00 | 0.00 | |
| Total Entrys | | | | $5,880.00 |
| BONUS $ | | | | $1,450.00 |
| Smith Mtn Spring Final Fund | | | | $1,415.00 |
| Total Paid At Ramp | | | | $8,825.00 |
| Total Paid Spring 2021 Smith Mtn | | | | $24,235.00 |