We had a BANNER Spring on Smith Mtn Lake and a lot of cash to hand out to show for it! The total payback for the 2023 Smith Mtn Lake CATT Spring Trail was $29,245.00!

Thanks go out to Kevin Dawson! 
We are a few weeks away from the 2023 CATT Academy Championship on Kerr Lake May 20-21! $10,000 GUARANTEED to 1st Place but your winnings can be a lot more! 2020 Winners took home $24,000.00! 2021 Winners took home $17,00.00! 2022 Winners took home $29,000.00! Tap on the link to view details!
2023 CATT Academy Championship – Carolina Anglers Team Trail (cattteamtrail.com)

Our Top 3 Teams in the Points Cashed in! 
1st – Chad Green/Johnny Martin $1,200.00
2nd – Brandon/Ben Reynolds $600.00
3rd -Bryan Humphreys/Jay Keyton $260.00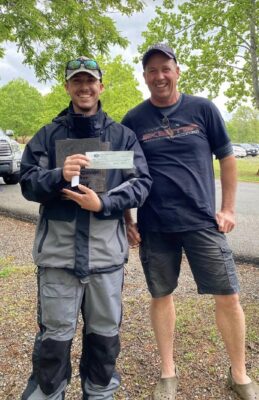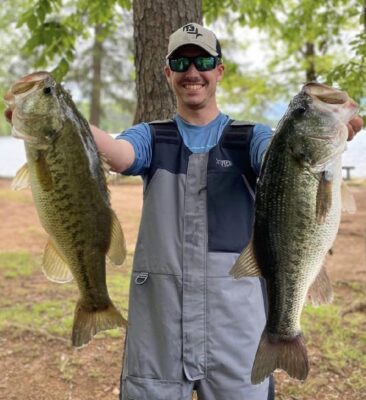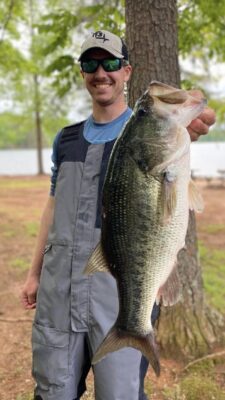 Wyatt Kelly weighed in 5 bass at 19.33 lbs taking 1st Place and $2,700.00 at the Smith Mtn Lake Spring Final! Great Job!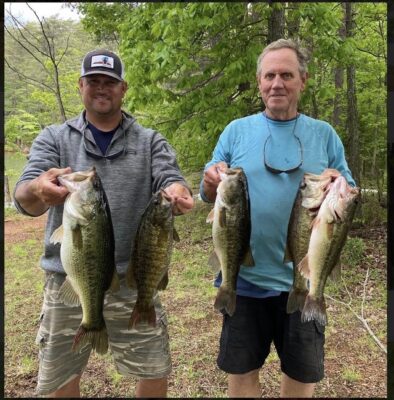 Ryan & Wayne Mace 2nd Place with a limit weighing 18.38 lbs worth $2,060.00!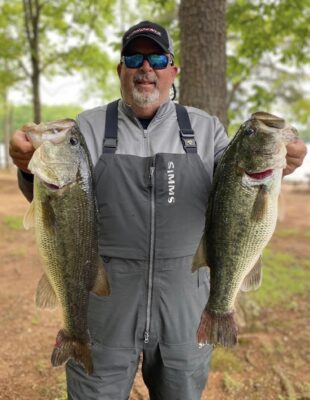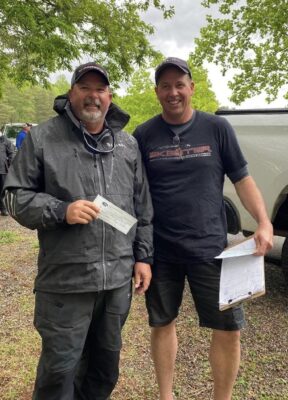 Jeff Newman & William Hubbard 3rd with 17.70 lbs! $1,420.00!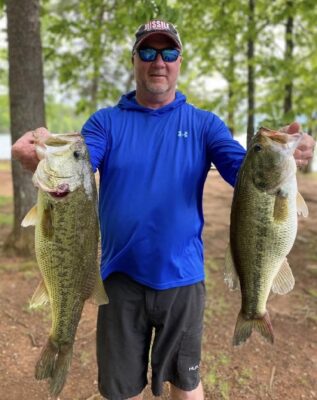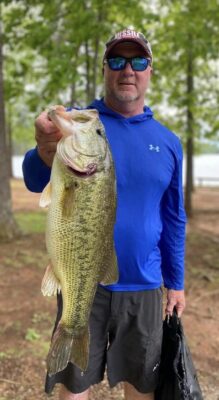 Greg Basham & Mike McKeag 4th with 17.61 lbs!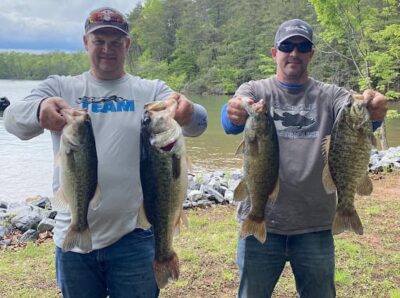 Brandon & Ben Reynolds took 5th with 16.023 lbs!
| | | | | |
| --- | --- | --- | --- | --- |
| TEAM | BIG LM | BIG SM | Weight | Winnings |
| Wyatt Kelley | 6.32 | 0.00 | 19.33 | $2,700.00 |
| Ryan Mace/Wayne Mace | 5.64 | 0.00 | 18.38 | $2,060.00 |
| Jeff Newman/William Hubbard | 4.92 | 0.00 | 17.70 | $1,420.00 |
| Greg Basham/Mike McKeag | 6.22 | 0.00 | 17.61 | $670.00 |
| Ben Reynolds/Brandon Reynolds | 5.84 | 2.96 | 16.02 | $900.00 |
| Seth Brogan/Josh Ingram | 5.57 | 0.00 | 15.80 | $200.00 |
| Zack LeMaster/Jackson Norton | 0.00 | 3.91 | 14.95 | $350.00 |
| Robert Barton/Bobby Barton | 5.95 | 0.00 | 14.81 | $130.00 |
| Boogie Atkins/Lake Atkins | 0.00 | 3.90 | 14.70 | |
| Mike Bozeman/David Peters | 5.10 | 0.00 | 14.46 | |
| Jesse Dalton/Ian Hall | 4.75 | 0.00 | 13.82 | |
| Chad Green/Johnny Martin | 3.97 | 0.00 | 13.38 | $1,200.00 |
| Mike Nichols | 0.00 | 3.70 | 11.57 | |
| Adrian Moore/Matt Williamson | 0.00 | 0.00 | 11.41 | |
| Chris Dawson/Jerame Edwards | 0.00 | 0.00 | 11.36 | |
| Chris Brummett/Al Berkley | 0.00 | 0.00 | 11.02 | |
| Daryl Wright/Rodney Rice | 0.00 | 0.00 | 9.89 | |
| Josh Kidd | 0.00 | 0.00 | 2.11 | |
| Bryan Humphreys/Jay Keyton | 0.00 | 0.00 | 0.00 | $260.00 |
| Matt Powers/Maurice Oakes | 0.00 | 0.00 | 0.00 | |
| Shannon Breeding | 0.00 | 0.00 | 0.00 | |
| Ben Hudson/Robert Hudson | 0.00 | 0.00 | 0.00 | |
| Aaron Scott/Shawn Holland | 0.00 | 0.00 | 0.00 | |
| Steve Crist/Dennis Stump | 0.00 | 0.00 | 0.00 | |
| Hunter Weikle/Alex Watts | 0.00 | 0.00 | 0.00 | |
| Shane Mills/David Mills | 0.00 | 0.00 | 0.00 | |
| Joey Dawson/Kevin Dawson | 0.00 | 0.00 | 0.00 | |
| William Johnson/Robert Ford | 0.00 | 0.00 | 0.00 | |
| Scott Stiltner/Wayne Nidiffer | 0.00 | 0.00 | 0.00 | |
| Bert Smith/Russell Headley | 0.00 | 0.00 | 0.00 | |
| Dennis Holland/Matt Hall | 0.00 | 0.00 | 0.00 | |
| Brian Myers/Tommy Morgan | 0.00 | 0.00 | 0.00 | |
| Jake Flournoy/Brandon Nichols | 0.00 | 0.00 | 0.00 | |
| Craig Blankenship/Jimmy Blankenship | 0.00 | 0.00 | 0.00 | |
| Tyler Calloway/Dean Dalton | 0.00 | 0.00 | 0.00 | |
| Matt Foster/Matt Atkins | 0.00 | 0.00 | 0.00 | |
| Trevis Towe/Danny Towe | 0.00 | 0.00 | 0.00 | |
| Chad Bowman/Neal Phillips | 0.00 | 0.00 | 0.00 | |
| Michael Hale/Brian Shelton | 0.00 | 0.00 | 0.00 | |
| Tim Scott/Caleb May | 0.00 | 0.00 | 0.00 | |
| Daniel Smathers/Ryan Suhy | 0.00 | 0.00 | 0.00 | |
| Total Entrys | | | | $4,680.00 |
| BONUS $ | | | | $1,150.00 |
| Point Fund | | | | $2,060.00 |
| Smith Mtn Spring Final Fund | | | | $1,880.00 |
| Total Paid At Ramp | | | | $9,890.00 |
| Total Paid Spring 2022 Smith Mtn | | | | $29,245.00 |