Next Sparkleberry Swamp Open is August 29th at Packs! Blast Off is safe daylight!
Bunn Tyson & Thad Driggers weigh in 5 bass at 24.41 lbs taking 1st & $1,020.00! They also weighed in the BF at 7.11 lbs!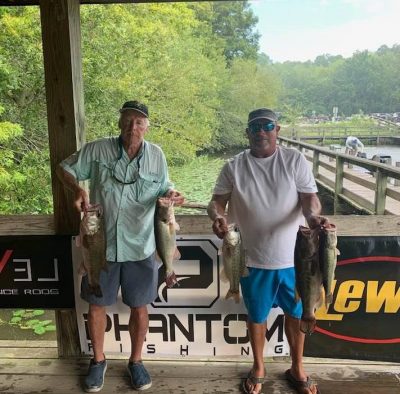 2nd Place went to Dylan Norton with a limit weighing 17.71 lbs!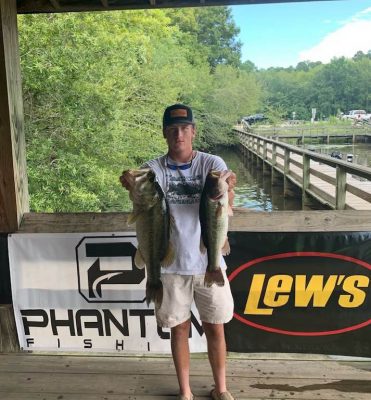 3rd with 16.01 lbs Michael Albright & Scott Frye!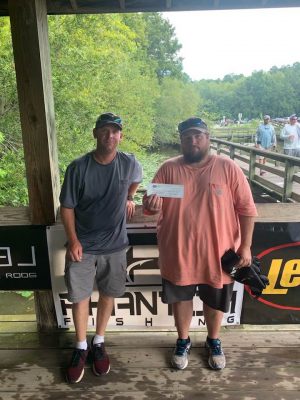 | | | | |
| --- | --- | --- | --- |
| Team | BF | Weight | Winnings |
| Bunn Tyson – Thad Driggers | 7.11 | 24.41 | $1,020.00 |
| Dylan Norton – Brad Beatson | 6.97 | 17.71 | $235.00 |
| Scott Frye – Michael Albright | 0.00 | 16.01 | $125.00 |
| David Eargle – Rolston Eargle | 0.00 | 15.82 | $75.00 |
| Bruce Mitchell | 3.93 | 14.99 | |
| Keith Brown – Todd Brown | 0.00 | 14.12 | |
| Henry Mueller – Daniel Scarborough | 0.00 | 13.02 | |
| Buddy Holmes – Danny Noles | 0.00 | 12.18 | |
| Cody Armstrong – Danny Shanz | 0.00 | 11.31 | |
| Bucky DeBerry | 0.00 | 10.33 | |
| Hunter Vincent | 0.00 | 10.17 | |
| Donny McCord – Sean Collins | 0.00 | 8.36 | |
| Mark Williams – Nate Mixon | 0.00 | 6.79 | |
| Patrick Oliver | 0.00 | 3.72 | |
| Austin Kitterman | 0.00 | 0.00 | |
| Brandon Barkley – Cody Collins | 0.00 | 0.00 | |
| John McKenzie – Brent Brunson | 0.00 | 0.00 | |
| Scott Bryant – Jonathan Bryant | 0.00 | 0.00 | |
| Chris Martin – Paul Davis | 0.00 | 0.00 | |
| Scott Spittle | 0.00 | 0.00 | |
| Trent Griffin – Mike King | 0.00 | 0.00 | |
| Matt Davis – Greg Boatright | 0.00 | 0.00 | |
| Chris Hallman – Johnny Bryant | 0.00 | 0.00 | |
| Jeff Charlton – Fisher Ardis | 0.00 | 0.00 | |