Next Sparkleberry Swamp Quest is April 22 out of Packs Landing! $60 Entry per team! Optional $25 Side Pot! NO MEMBERSHIP!
Use PHANTOMCATT15 at check out and earn 15% off when you place your order on www.phantomoutdoors.com. Tap on the Phanton Logo to start shopping!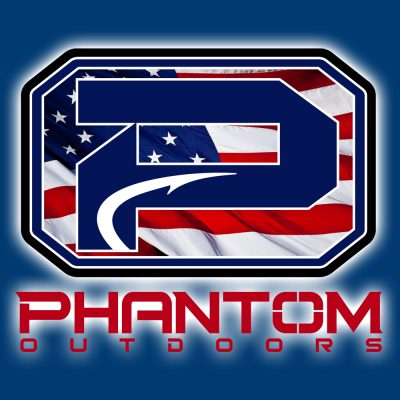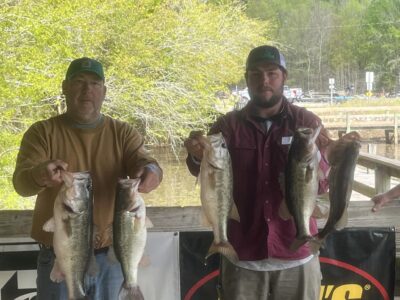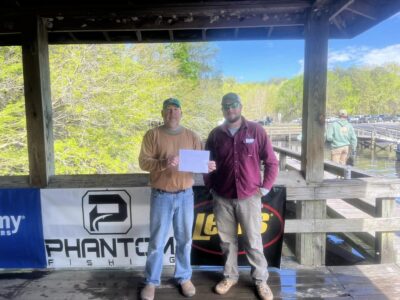 Joe & Joseph Buddin win the Swamp! They weighed in 5 bass at 22.11 lbs & the BF at 5.88 lbs!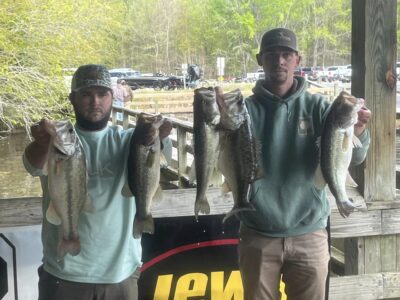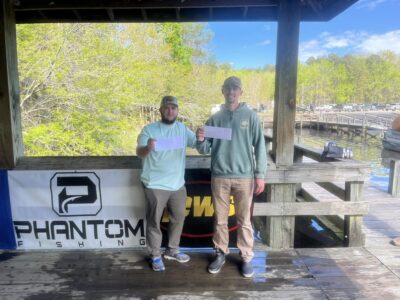 Dalton Hughes & Zach Hayes 2nd Place with 21.77 lbs!
| | | | |
| --- | --- | --- | --- |
| Team | BF | Weight | Winnings |
| Joseph Buddin – Joe Buddin | 5.88 | 22.11 | $365.00 |
| Dalton Hughes – Zach Hayes | 0.00 | 21.77 | $440.00 |
| Jimmy Trigg | 0.00 | 15.26 | |
| Hunter Vincent | 0.00 | 14.40 | |
| Keith Brown | 0.00 | 13.84 | |
| Buddy Holmes – William Kimbrell | 0.00 | 13.16 | |
| Scott Spittle | 0.00 | 11.57 | |
| Cody Parks – Jay Parks | 0.00 | 11.31 | |
| Darrell Fenton – Tim Harvath | 5.08 | 9.53 | |
| Ronnie Mills – Tripp Mills | 0.00 | 0.00 | |
| Rico Benbow – Jessie Adkins | 0.00 | 0.00 | |
| Artie & Brandon | 0.00 | 0.00 | |
| Cody Armstrong – Danny Shanz | 0.00 | 0.00 | |