Keep checking back guys! We will have a few more Opens posted soon out of Packs Landing!
Wesley Bilton & Macon Till win with 5 bass weighing 20.72 lbs!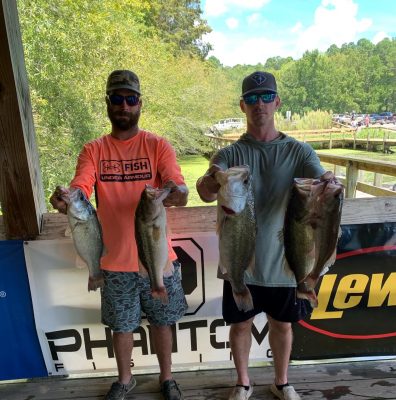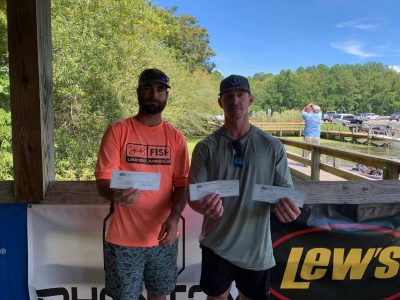 2nd went to Bennett Lawshe & Will Timmons with 19.94 lbs!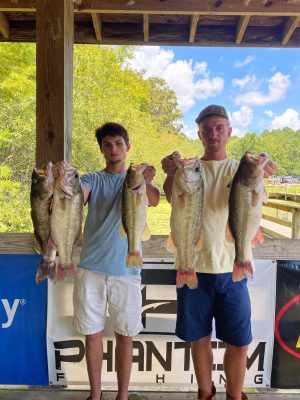 3rd Place Mason Miles & Andrew McLoud with 19.93 lbs!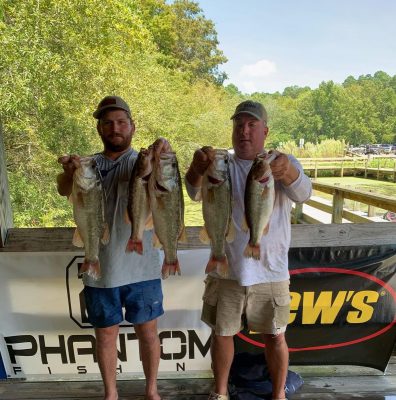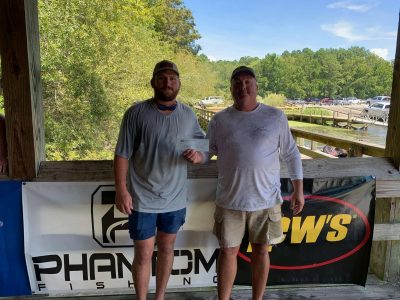 Another nice bag!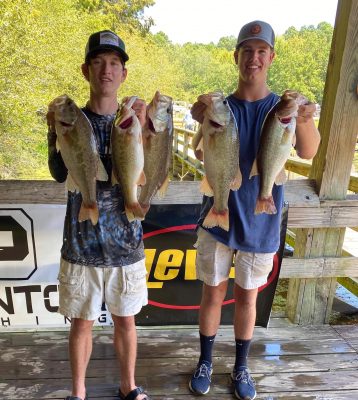 | | | | |
| --- | --- | --- | --- |
| Team | BF | Weight | Winnings |
| Wesley Bilton – Macon Till | 5.85 | 20.72 | $815.00 |
| Will Timmons – Bennett Lawshe | 5.23 | 19.94 | $210.00 |
| Mason Miles – Andrew Mcloud | 4.67 | 19.93 | $105.00 |
| Charles Kelley – Bynum Kelley | 0.00 | 14.97 | |
| Scott Spittle | 0.00 | 14.13 | |
| James Gibbons | 0.00 | 13.56 | |
| John Cipov – John Baker | 0.00 | 13.28 | |
| Casey McLoud – Tony Anderson | 0.00 | 11.23 | |
| Andrew Ball | 0.00 | 10.84 | |
| Craig Shaw – Chris Hyman | 0.00 | 10.82 | |
| Mitchell & James | 0.00 | 9.52 | |
| Blake Winans | 0.00 | 8.20 | |
| John McKenzie – Mac McKenzie | 4.46 | 7.86 | |
| Dean Benfield – Donnie Maiers | 0.00 | 0.00 | |
| Hunter Vincent – Carter | 0.00 | 0.00 | |
| Chad Ardis – Fisher Ardis | 0.00 | 0.00 | |
| Richard Minton | 0.00 | 0.00 | |
| Jason Morse | 0.00 | 0.00 | |
| Artie & Chad | 0.00 | 0.00 | |