Next and last Sparkleberry Swamp Open is Dec 12 at Packs 8am to 4 pm!
Sean Skey weighed a whopping 26.65 lbs to win and brought in the BF at 8.07 lbs!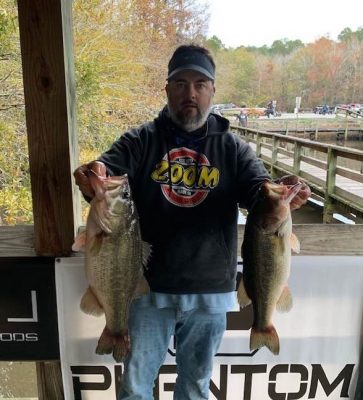 Barry Holloman & Joey Bramlett took 2nd with 23.45 lbs!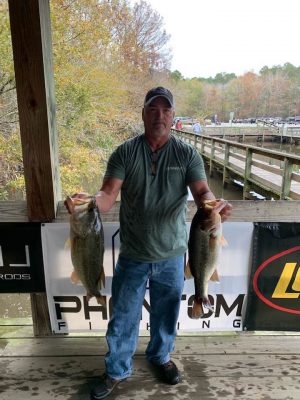 Brian Scott & Brad Beatson were 3rd with 17.58 lbs!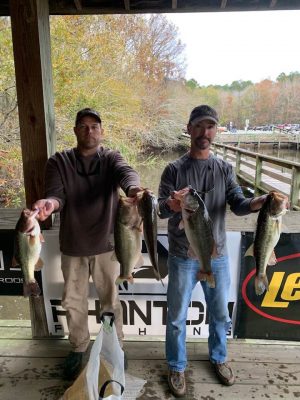 | | | | |
| --- | --- | --- | --- |
| Team | BF | Weight | Winnings |
| Sean Skey | 8.07 | 26.65 | $695.00 |
| Barry Holloman- Joey Bramlett | 5.67 | 23.45 | $170.00 |
| Brian Scott – Brad Beatson | 0.00 | 17.58 | |
| Freddie Gibbs – Clark Gibbs | 0.00 | 16.70 | |
| Paul Geddings – Bruce Peavy | 0.00 | 14.27 | |
| Chris Ardis – Jamie Brown | 0.00 | 13.88 | |
| Mitchell Gordon – Bruce Andrews | 0.00 | 11.67 | |
| Jason Morse | 0.00 | 6.55 | |
| Brian Kickery – Billy Kickery | 0.00 | 2.97 | |
| Doug White | 0.00 | 1.76 | |
| Donald Stouffer | 0.00 | 0.00 | |
| Ronnie Mills | 0.00 | 0.00 | |
| Steve Drummond | 0.00 | 0.00 | |
| Patrick Oliver | 0.00 | 0.00 | |