Next CATT Savannah River Qualifier and the last Fall Qualifier is Oct 22 at Stokes Bluff!
Savannah River Division of the CATT Trail had their third qualifier Saturday Sept 24th and we had a good turnout of 16 teams.
Congrats to our winners!!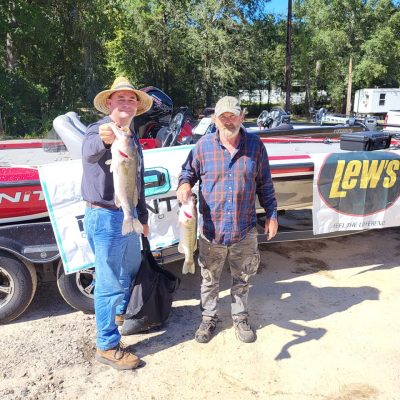 1st Place Tim Roundtree and Al Pittman with 16.44 lbs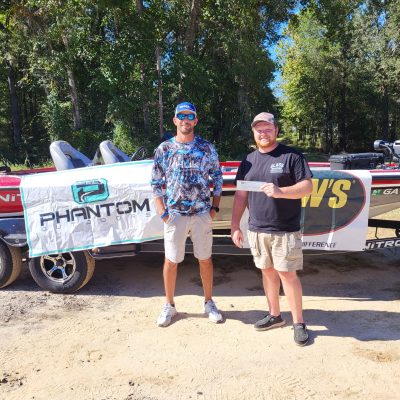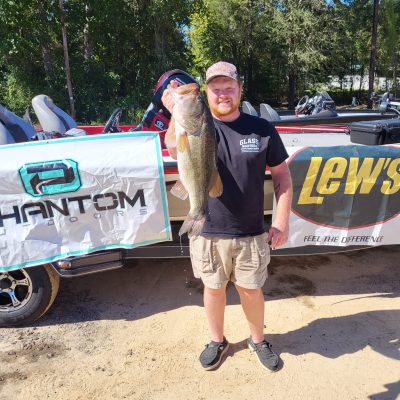 2nd Place Skeeter Crosby and Alston Long with 15.01 and big fish of 8.64 Lbs!!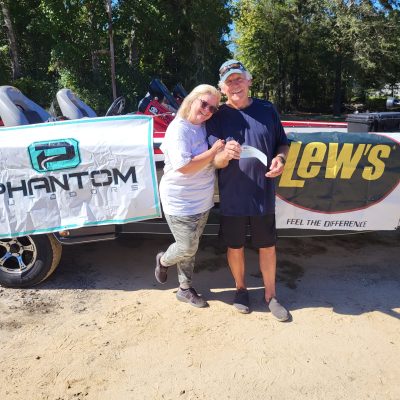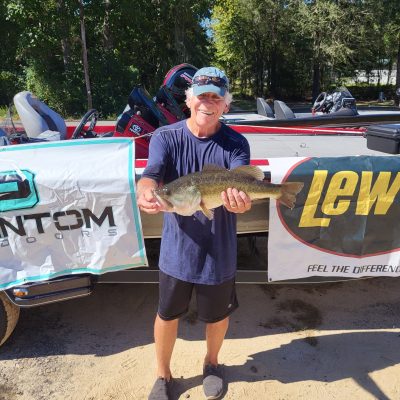 3rd Place Danny Houck and his wife Susan with13.88 and second big fish of 6.29 Lbs.
Awesome Work!
| | | | | |
| --- | --- | --- | --- | --- |
| Team | BF | Weight | Winnings | Points |
| Tim Roundtree/Al Pittman | 4.81 | 16.44 | $835.00 | 110 |
| Alston Long/Skeeter Crosby | 8.64 | 15.01 | $322.00 | 109 |
| Danny Houck/Susan Houck | 6.29 | 13.88 | $138.00 | 108 |
| Scott Nobles/Ray Kessler | 4.72 | 12.80 | | 107 |
| Hunter McCall/Caleb Barnes | 0.00 | 10.00 | | 106 |
| Anthony Joyner/Barry Conley | 0.00 | 9.41 | | 105 |
| Garrett Brown/Winston Tomlinson | 0.00 | 9.10 | | 104 |
| Wesley Mullins/Matt Cantrell | 0.00 | 8.94 | | 103 |
| Patrick Findley/Joseph Garnto | 0.00 | 8.69 | | 102 |
| Mel Long/Felix Stanley | 0.00 | 8.59 | | 101 |
| Carl Rogers/Tony Cook | 0.00 | 8.22 | | 100 |
| Joseph Wigley/John Blakley | 0.00 | 7.20 | | 99 |
| Richard Boatright/James Turner | 0.00 | 6.77 | | 98 |
| Jim Maddox/Jim Lasky | 0.00 | 6.35 | | 97 |
| Joe Toth | 0.00 | 5.85 | | 96 |
| Barry Durden/Ken Daniels | 0.00 | 0.00 | | 86 |
| Total Entrys | | | $1,280.00 | |
| BONUS $ | | | $350.00 | |
| Total Paid At Ramp | | | $1,295.00 | |
| Savannah River 2022 Fall Final Fund | | | $225.00 | |
| 2023 CATT Championship Fund | | | $35.00 | |
| Savannah River Point Champs | | | $100.00 | |
| 2022 Savannah River Fall Final Fund | | | $750.00 | |