Next Sparkleberry Swamp Quest is Aril 6!
Brandon Lewis brought in a SACK of Swamp Bass weighing up at 26.08 lbs  to take 1st Place and $1,225.00!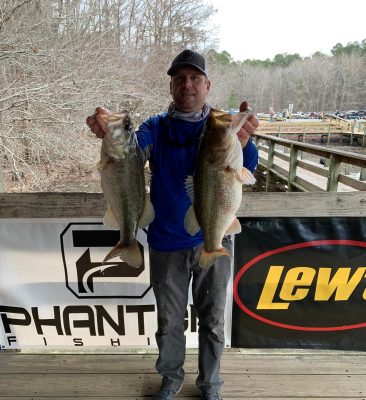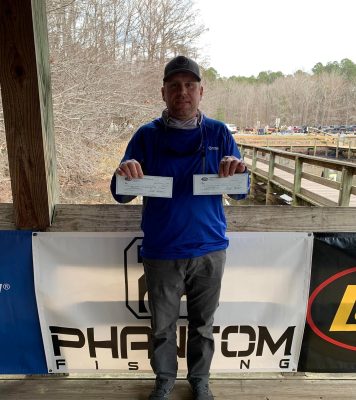 2nd Place went to Brian Scott & Brad Beatson with a limit weighing 23.42 lbs and they brought in the BF at 8.21 lbs!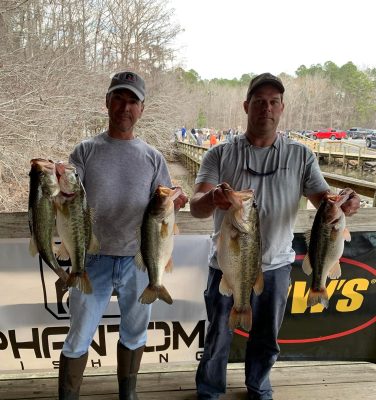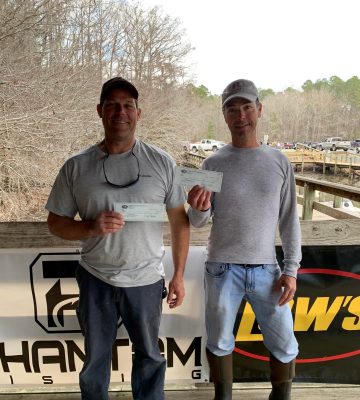 Justin Cromer & Mark Barned finished 3rd with 20.03lbs!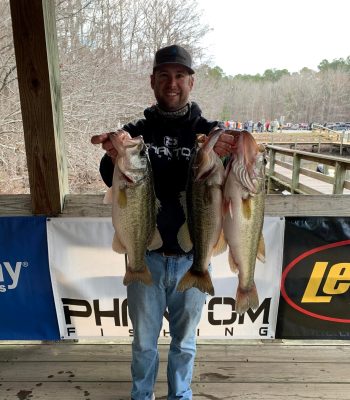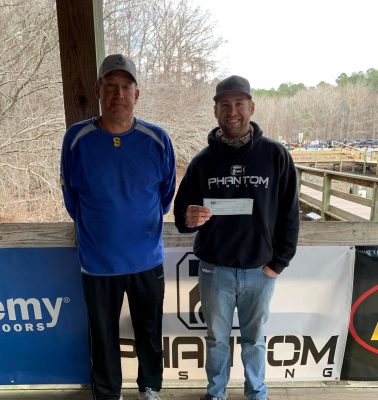 Jamie Glascock & Sean Skey took 4th with 18.75 lbs!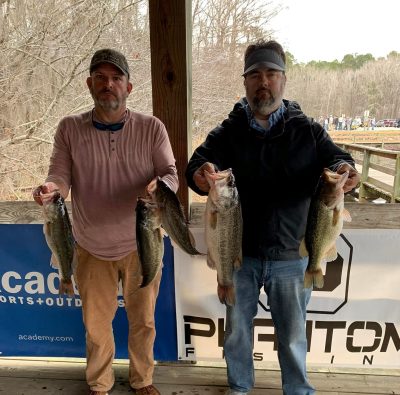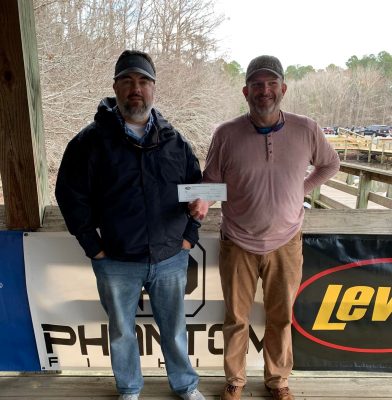 5th went to Chris Scott & Jermaine Roach with 16.32 lbs!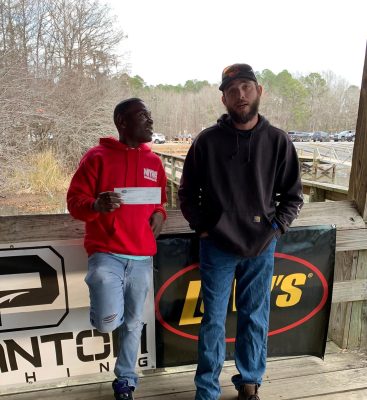 Butch Williams & Donald Hinson 6th place with 12.71 lbs!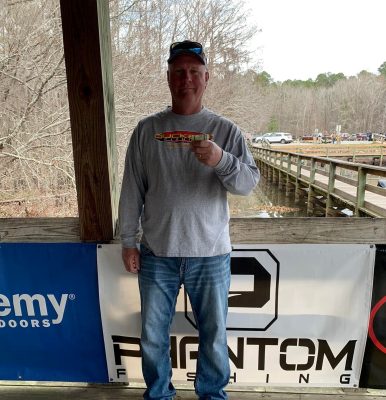 | | | | |
| --- | --- | --- | --- |
| Team | BF | Weight | Winnings |
| Brandon Lewis | 7.39 | 26.08 | $1,225.00 |
| Brad Beatson – Brian Scott | 8.21 | 23.42 | $455.00 |
| Justin Cromer – Mark Barnes | 5.18 | 20.03 | $175.00 |
| Sean Skey – Jamie Glascock | 0.00 | 18.75 | $130.00 |
| Chris Scott – Jermaine Roach | 5.77 | 16.32 | $100.00 |
| Butch Williams – Donald Hinson | 0.00 | 12.71 | $75.00 |
| Pee Wee Geddings – Ricky Irick | 3.21 | 12.63 | |
| Trey Bryan – Jamie Bryan | 6.54 | 12.63 | |
| JJ Wilson – Chris Davis | 0.00 | 11.41 | |
| Gene Miller – Brad Moser | 0.00 | 0.00 | |
| Brent Waynick – Emmett McCauley | 0.00 | 0.00 | |
| John Miller – Greg Opie | 0.00 | 0.00 | |
| Woody Barkley – Cricket Holiday | 0.00 | 0.00 | |
| Mason Miles – Andrew McCloud | 0.00 | 0.00 | |
| Ronnie Mills – Trip Mills | 0.00 | 0.00 | |
| Andrew Bull | 0.00 | 0.00 | |
| Chad Ardis – Bud Bowman | 0.00 | 0.00 | |
| Allen Bowzard – Victor Moore | 0.00 | 0.00 | |
| Alex Dempsey – Judd Bolen | 0.00 | 0.00 | |
| Cody Armstrong – Shai Haley | 0.00 | 0.00 | |
| Hunter Vincent | 0.00 | 0.00 | |
| Horace Scott | 0.00 | 0.00 | |
| Brent Riley | 0.00 | 0.00 | |
| Wesley Bilton – Kerry Bilton | 0.00 | 0.00 | |
| Ronnie McCoy | 0.00 | 0.00 | |
| Walter Cunbee – Brian Surowiec | 0.00 | 0.00 | |
| Henry Mueller | 0.00 | 0.00 | |
| Casey Warren – Sawyer Warren | 0.00 | 0.00 | |
| Dalton Warren – Bill Edge | 0.00 | 0.00 | |
| Ed Burnette – Freddy Edmunds | 0.00 | 0.00 | |
| John Geddings – Dianne Geddings | 0.00 | 0.00 | |