Congratulations to the team of Mike Evans and Brian Cooper for wining the points championship in the

CATT Tidewater Division

for the spring of 2022!!!! They will receive a check for $500 and first blast off position at division championship for winning the points title sponsored by Joes Marine and Steve Brickhouse. They had a very impressive spring with two 1st place , a 5th, 8th, and 20th place finishes! They were able to best a talented field of anglers and the title is well deserved.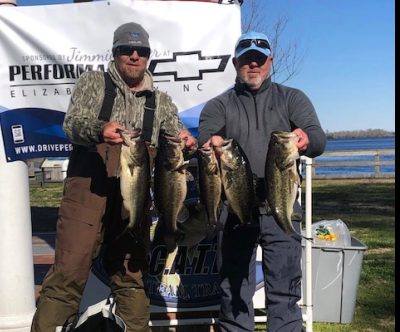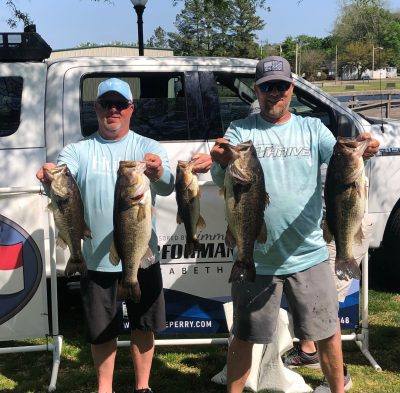 I'm not sure if the bass knew if they were coming or going this week on the river. The water was historically low this past week and up in the parking lot this morning at launch. I don't think anyone thought they would need boots to launch boats this morning. As usual, there's always a few teams that figure them out no matter the conditions. Leading the way in that regard was the team of Brian Jackson and William Sanders who brought a heavy sack of river largemouths to the scales weighing 23.58 lbs! There bag included the lunker of the day caught by Brian Jackson weighing in at 8.44 lbs. They took home a total payday of $2473! Longtime Tidewater participants Scott Shaffer and David Shaffer took home second place with a 21.98lb bag. Kevin and Tyler Jones rounded out the top three with 21.87 lbs. Most anglers reported a strong topwater bite. Complete results are attached. We want to thank everyone that came out and fished with us this year. We'll wrap up the spring season in a couple weeks on 05/28 on the Perquimans river with our division championship.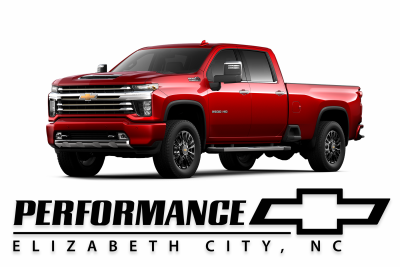 | | | | | |
| --- | --- | --- | --- | --- |
| Team | BF | Weight | Winnings | Points |
| William Sanders – Brian Jackson | 8.44 | 23.58 | $2,473.00 | 110 |
| David Shaffer – Scott Shaffer | 5.96 | 21.98 | $750.00 | 109 |
| Kevin Jones/ Tyler Jones | 6.65 | 21.87 | $465.00 | 108 |
| Rick Plemons – Chris Pike | | 20.75 | $457.00 | 107 |
| Brian Cooper – Mike Evans | 5.14 | 20.69 | $265.00 | 106 |
| Tommy Banks – Bubba Banks | 4.33 | 17.02 | $200.00 | 105 |
| Scott Rock – Jaden Rock | 6.18 | 16.55 | $150.00 | 104 |
| Michael Evans | 0.00 | 16.50 | | 103 |
| Brandon Johnson – Eugene Foushee | 4.91 | 16.45 | | 102 |
| Steve Brickhouse – James Williams | | 16.11 | | 101 |
| Ray Cobb/ Mark Moretz | 4.87 | 15.93 | | 100 |
| Ronnie Ketchum – Benny Hendricks | | 15.51 | | 99 |
| JA Williford/Mike Layton | 4.13 | 14.90 | | 98 |
| Mike Knapp – Ben Knapp | 0.00 | 14.71 | | 97 |
| Mark Ingram – Bob Clarkson | 5.79 | 13.07 | | 96 |
| Kirk Nixon – Trent Nixon | 0.00 | 12.08 | | 95 |
| Matt Anderson – Tommy DeWitt | | 11.92 | | 94 |
| Roy Acer/Larry Barefoot | 3.12 | 11.53 | | 93 |
| Nick Meek – Kyle Verkuilen | 0.00 | 11.52 | | 92 |
| Wayne Hayes – Andy Morath | | 10.82 | | 91 |
| Austin Hughes/ Holden Northcott | 0.00 | 10.77 | | 90 |
| Jordan Sanderlin/Andrew George | 0.00 | 10.64 | | 89 |
| Chris Turner – Quintin Chappell | 5.60 | 10.48 | | 88 |
| Jason Law – Terry Lovell | 0.00 | 10.33 | | 87 |
| Ricky Mize | 5.63 | 9.71 | | 86 |
| Jim Dick – Greg Dick | 0.00 | 8.44 | | 85 |
| Zach Boslau – Jimmie Ritter | | 6.64 | | 84 |
| Bob Gomez – Eddie Tipton | 0.00 | 5.97 | | 83 |
| John Robertson/ Partrick Robertson | | 4.63 | | 82 |
| Jeff Hayden/ Benny Cannon | 0.00 | 0.00 | | 72 |
| Hank Cook | 0.00 | 0.00 | | 72 |
| Josh Powell/ Marshall Harrell | 0.00 | 0.00 | | 72 |
| Al Biagioni – Cindy Biagioni | 0.00 | 0.00 | | 72 |
| Mike Chlomoudis/ Gage Chlomoudis | 0.00 | 0.00 | | 72 |
| Mike Askew/Sam Doorman | 0.00 | 0.00 | | 72 |
| Allen Eure/ Brent Futrell | 0.00 | 0.00 | | 72 |
| Brad Webb/ Matt Holt | 0.00 | 0.00 | | 72 |
| Brent Thomas – Ethan Thomas | 0.00 | 0.00 | | 72 |
| Douglas Hewitt – William Heighter | 0.00 | 0.00 | | 72 |
| Total Entrys | | | $4,680.00 | |
| BONUS $ | | | $600.00 | |
| Total Paid At Ramp | | | $4,760.00 | |
| 2022 Tidewater Final Fund | | | $405.00 | |
| 2022 CATT Championship Fund | | | $75.00 | |
| 2022 Tidewater Final Fund Total | | | $2,095.00 | |