Next Tidewater CATT is April 14 at the Chowan River launching from Shoup Landing!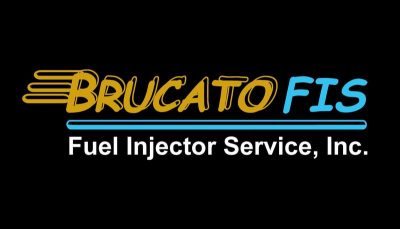 Jeremy Gatewood – Jarred Allbritten made it  2 in a row with 5 bass weighing 13.12 lbs! They also weighed in the 1st BF at 5.13 lbs!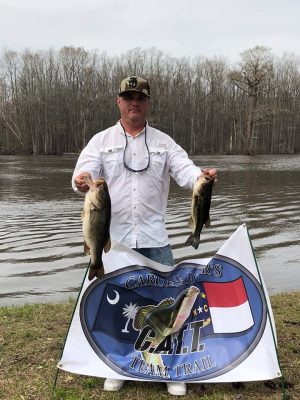 2nd Place Joe Glazebrook – Mike Evans 12.14 lbs!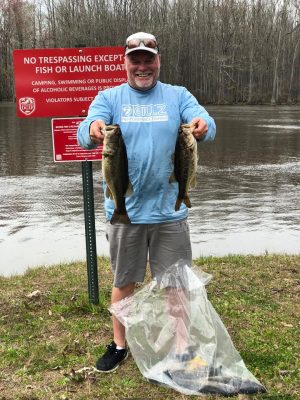 Paul Nolan – Clay Powers claimed 3rd with 12.07 lbs!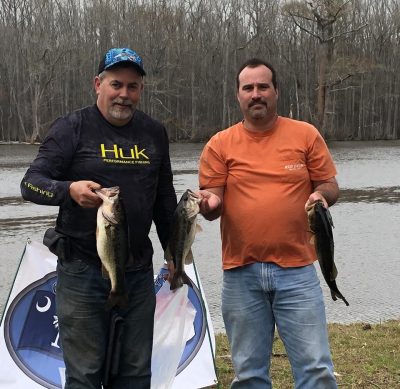 | | | | | |
| --- | --- | --- | --- | --- |
| | Big | Total | Total | |
| 8 Teams | Fish | Weight | Winnings | Points |
| Jeremy Gatewood – Jarred Allbritten | 5.13 | 13.12 | $681.00 | 110 |
| Joe Glazebrook – Mike Evans | 3.12 | 12.14 | $174.00 | 109 |
| Paul Nolan – Clay Powers | 3.11 | 12.07 | | 108 |
| Gil Burk – George Voyt | 3.04 | 7.10 | | 107 |
| Jonathan Cobb – Joe Cobb | 3.04 | 6.06 | | 106 |
| Eric Colbert – Richard Hall | 0.00 | 4.13 | | 105 |
| Matt Jennings – Mark London | 0.00 | 3.08 | | 104 |
| Ken Kipler – Shawn Dunlap | 0.00 | 0.00 | | 103 |
| Total Entrys | | | $960.00 | |
| BONUS $ | | | $125.00 | |
| Total Paid At Ramp | | | $855.00 | |
| 2019 Tidewater Final Fund | | | $175.00 | |
| 2019 CATT Championship Fund | | | $25.00 | |
| 2019 Tidewater Final Fund Total | | | $500.00 | |
| 2019 CATT Championship Fund Total | | | $4,490.00 | |