Next Tidewater CATT is June 14 at North River – Waterlilly Ramp
Visit Blake Ford of Franklin, VA! Click on the Blake Ford logo and check out their Fords in stock! Click on the Ford Truck to view!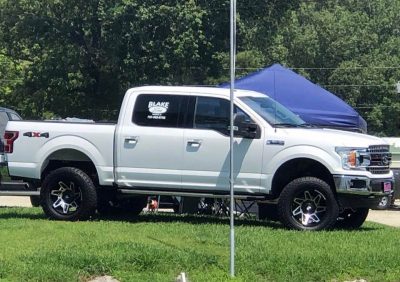 Finally we get to start up! David Buchanan & Brian Richardson brought in 5 bass weighing 20.01 lbs topping the 25 boat field! They collected $1,200.00!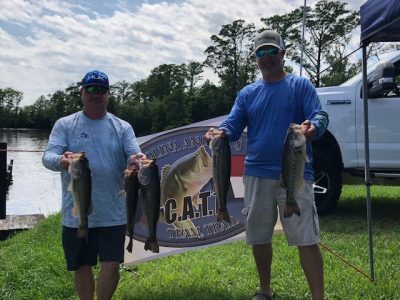 Charlie Reed & Tommy Houlroyd finished 2nd with 17.07 lbs! They weighed in the 2nd BF at 6.08 lbs and took home the BONUS $All total they collected $975.00!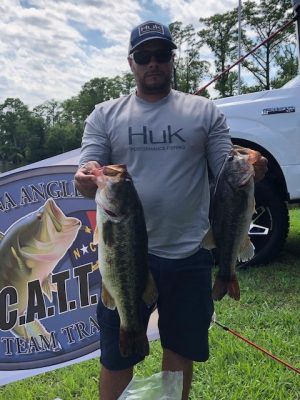 3rd went to Mike Evans & Brian Cooper with a limit weighing 17.o3 lbs for a 250.00 payday!
Matt Greschak & Dustin Alley claimed 4th with 16.11 lbs!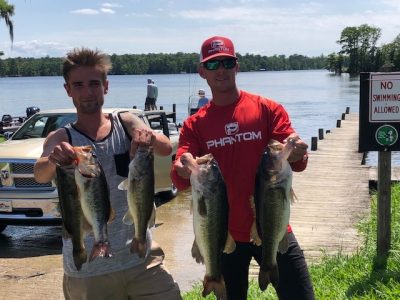 TE Jones & Trey Jones with a nice bag!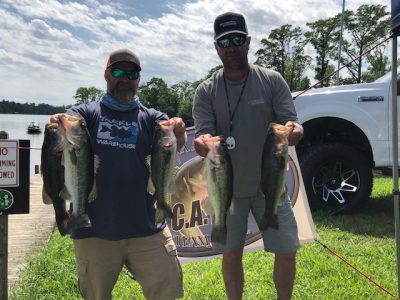 Tom Foster & David Gardner brought in 5!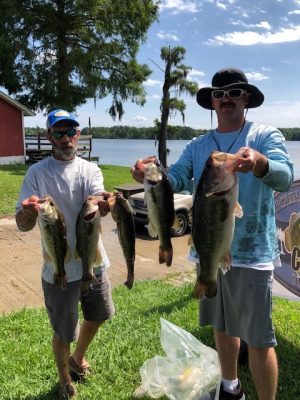 Brad Higginbotham  Nathan Barber with another limit!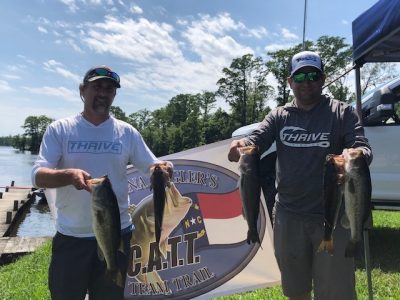 Jeremy Gatewood  & Jared Albritte received a $100 cash award by drawing sponsored by MOTORTECH Sales & Service! Click on the logo for more info!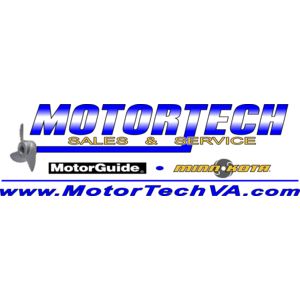 25 Teams
BF
Weight
Winnings
Points
David Buchanan  Brian Richardson
0.00
20.01
$1,200.00
110
Charlie Reed Tommy Houlroyd
6.08
17.07
109
Brian Cooper  Mike Evans
0.00
17.03
$250.00
108
Matt Greschak Dustin Alley
0.00
16.11
$200.00
107
Jaff Hayden  Benny Cannon

8.01

16.09
$295.00
106
Keith Jennings  Jerry Murray
0.00
16.07
105
 Tom Foster  David Gardner
0.00
16.03
104
Joe Glazebrook  Chris Carmell
0.00
14.00
103
Jim Dick  Greg Dick
0.00
12.14
102
TE Jones  Trey Young
0.00
12.07
101
Brad Higginbotham  Nathan Barber
0.00
12.04
100
Matt Jennings Mark London
0.00
12.04
99
Scott Shaffer
0.00
12.02
98
Ken Kipler  Shawn Dunlap
0.00
11.15
97
Travis Badgett Derek Smith
0.00
11.06
96
Scott Rock  Cliff Hoggard
0.00
11.00
95
Mike Scott  JP Scott
0.00
10.01
94
Chris Turner  Quinton Chappell
0.00
2.03
93
Jeff Knapp   Ben Knapp
0.00
0.00
92
Stacy Light  Paul Harris
0.00
0.00
92
Jeremy Gatewood  Jared Albritten
0.00
0.00
92
Benny Hendricks  Ronnie Ketchum
0.00
0.00
92
Charles Wethersbee Michael Hinson
0.00
0.00
92
Russell Gammon John Lane
0.00
0.00
92
Luke Nickert Andrew Bass
0.00
0.00
92
Total Entrys
$3,000.00
BONUS $
$350.00
Total Paid At Ramp
$2,920.00
2019 Tidewater Final Fund
$330.00
2019 CATT Championship Fund
$50.00
2019 Tidewater Final Fund Total
$330.00
2019 CATT Championship Fund Total
$3,300.00